IOP & OUTPATIENT TREATMENT
Intensive outpatient and outpatient programs are used as a step-down in the intensity of services provided from a residential or detox treatment facility. People often enter outpatient treatment after completing a residential or detox program. As well as group sessions with peers, treatment at Twelve South also consists of private sessions with a therapist, who utilizes a variety of evidence-based therapies for treating addiction and mental health, as well as individual meetings with a Case Manager, who works with the client and their families to develop a treatment plan so clients are able to successfully achieve lasting recovery from substance abuse and co-occurring disorders.
What is Outpatient Treatment?
In certain situations, patients may benefit from a step down in the intensity of services they receive. When patients have completed a full residential rehab or detox treatment program, or when residential treatment is not an option due to lack of insurance coverage or other circumstances, our outpatient programs can provide the support and resources they need.
Our Partial Hospitalization (PHP), Intensive Outpatient (IOP) and Outpatient programs include both group and individual therapy as well as dedicated case management. Rather than stay on-site at our facility as in the case of residential treatment, outpatient clients receive services at the 12 South Recovery campus but live at home or in sober living as they transition back into their day-to-day routines.
Different Levels Of Outpatient Care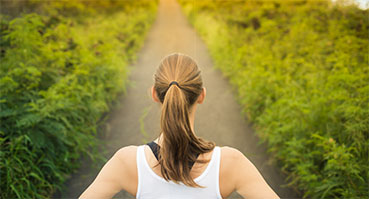 Partial Hospitalization
PHP is the most intensive form of outpatient treatment, with both treatment groups and one-on-one case manager and therapy sessions. With six hours of programming on-site at the 12 South Recovery campus, Monday through Saturday, this treatment most closely resembles the treatment received in a residential treatment program.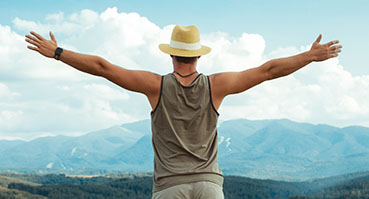 Intensive Outpatient
As with PHP, IOP also includes group and individual sessions, though patients meet for shorter intervals, Monday through Friday from 9 a.m. to 12 p.m. One-on-one case-manager and therapy sessions are tailored to clients' unique needs throughout the course of treatment.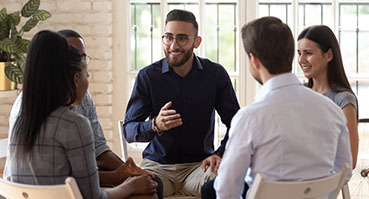 Outpatient
The most flexible among our non-residential treatment options, our Outpatient program enables many of our clients to stay in or return to school or work, while still working regularly with a case manager and a therapist to address any addiction or mental health issues.
Learn More About Our Levels Of Care
Who Benefits from Outpatient Treatment?
The levels of care in our outpatient programs range from the more intensive Partial Hospitalization (PHP) or Intensive Outpatient (IOP) Treatment programs, to the less intensive Outpatient Addiction Treatment. Generally speaking, a client is a candidate for outpatient treatment if they qualify for a step down in the intensity of services provided.
For example, if a client has successfully completed a residential rehab or detox program, they may still need support as they transition back into society, but they no longer require the complete gamut of residential services. They may have returned home only to find that life after the safe confines of residential addiction treatment is more challenging than they expected — and their after-care treatment plan isn't adequately quelling their fears of relapse.
It's critical in these cases that clients are paired with an appropriate outpatient treatment plan that includes group therapy, case management, one-on-one support, and the individualized treatment plans offered by our master's level therapists at 12 South Recovery.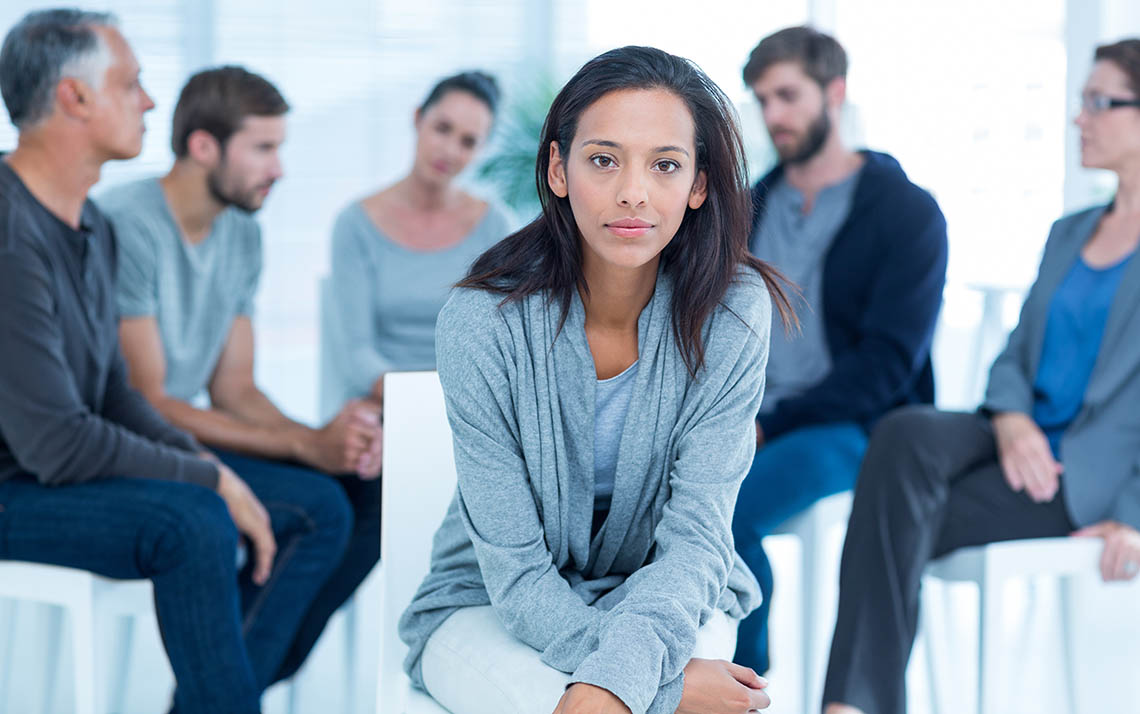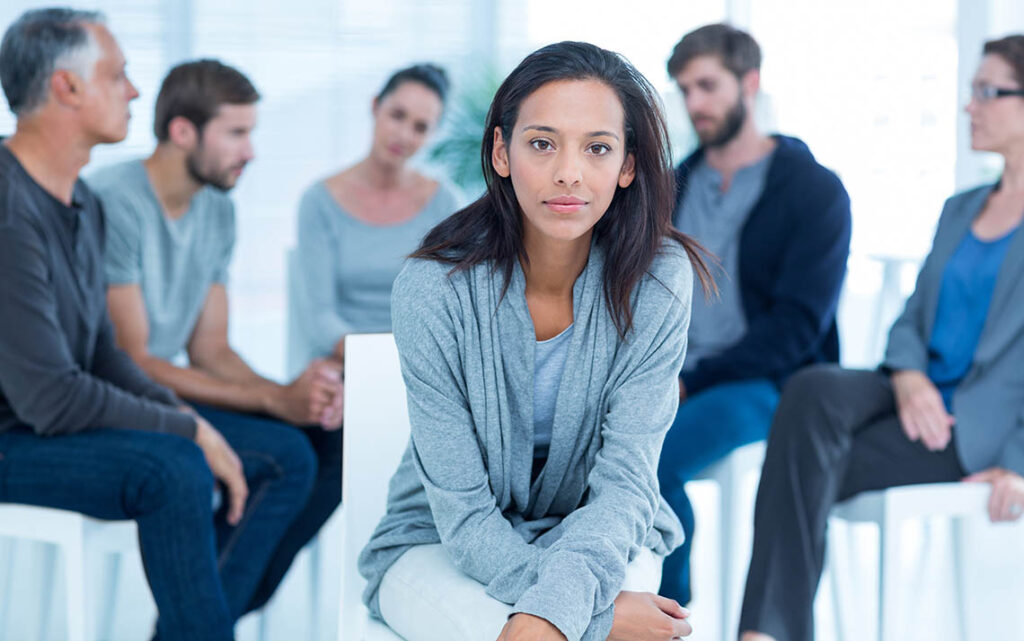 Do any of the following scenarios sound familiar?
You attended residential treatment somewhere, and you're concerned about relapse.
You recently experienced a short relapse and need some fine-tuning, but not necessarily the highest level of care in residential treatment.
You entered a detox program, but your insurance will not cover residential treatment.
You have co-occurring issues such as depression, anxiety, PTSD or other mental health disorders.
If you nodded your head in agreement to one or more of the above, then you may be a good candidate for outpatient treatment.
Our outpatient programs address co-occurring disorders alongside addiction treatment, including mental health issues such as depression, anxiety and PTSD. However, unlike with inpatient treatment, outpatient clients are able to receive treatment while still living at home and, depending on the individual situation, attending school or going to work.
If you think outpatient treatment may be a good fit for you, get in touch with our facility to discuss your personal situation and find the best solution for your needs.
IOP & Outpatient Treatment Services
At 12 South Recovery, we meet you at your current stage of recovery using the Stages of Change model, created by one of the world's leading psychologists. This model allows us to walk with you hand-in-hand through the recovery process, navigating obstacles together and helping to create optimal conditions for recovery.
Toward that end, our outpatient programs aim to set our clients up for success at all stages of the recovery process. Our outpatient programs converge with clients at the point where they still need addiction and mental health support, but do not need the highest level of inpatient care.
All of our outpatient programs share some similarities, in that every outpatient client is paired with a case manager and a therapist. Daily individual or group counseling enables clients to transition away from inpatient treatment back into independent living, while a dedicated case manager stays with them throughout the course of treatment and meets regularly with the client one-on-one.
Among the individual outpatient options at 12 South Recovery, the primary differences lie in the levels of care and the intensity of the outpatient treatment received. Because each client is unique and has varying needs — including co-occurring disorders and/or mental health concerns — our master's-level therapists customize each treatment plan to the individual based on their unique challenges, strengths, preferences and goals.
What to Expect in PHP/IOP and Outpatient Treatment
At 12 South Recovery, our master's level therapists provide the same dedicated treatment to outpatient clients as clients in residential treatment. Individual, group and/or family sessions are incorporated, along with health & wellness and life coaching, with the objective being to address each client's wide spectrum of needs.
The goals of any of our outpatient programs are consistent regardless of the levels of care required by a client:
Achieving and maintaining abstinence
Addressing the underlying reasons that compel substance abuse
Helping clients to develop a positive support network
Identifying psychological problems
Implementing new and positive behavioral and lifestyle changes
Improving coping strategies
Introducing structure and discipline in clients' lives
Making participation in community-based support systems easier
Teaching new problem-solving skills

As clients transition from a higher level of care to one of our outpatient options, our clients find the support they need to get back to living their lives addiction-free, and filled with passion and purpose. With our customized outpatient support and step-by-step case management, they're able to unshackle themselves from the chains of addiction and mental health struggles — and finally feel fully expressed, alive and awake as they go about their daily lives.

Outpatient Therapy
The need for client-centered care does not end when clients exit residential treatment. In fact, it's at the outpatient level of care where clients tend to need extra support, as they transition back into more independent living. The life they knew before addiction and mental health treatment is not the life they need to go back to living; rather, it's a matter of re-learning how to live without the distractions and challenges of substance abuse or mental health challenges.
As such, clients in our outpatient programs often benefit from outpatient therapy in both a one-on-one and group therapy setting. We find that successful treatment for both addiction and co-occurring mental health disorders tends to include some form of therapy as part of a comprehensive treatment plan.
Our knowledgeable master's level mental health and addiction therapists work with each client to determine the right therapy modality to address a client's addiction challenges and any co-occurring mental health disorders. With our in-house team of expert mental health therapists, we provide compassionate, individualized care using the most cutting-edge, evidence-based modes of treatment for addiction and mental illness.
At Twelve South Recovery, we use
proven therapies

, and

an evidence-based approach

to addiction and mental health treatment.
Find Out If Your Insurance Covers Treatment
We accept most major health insurance.
Check your benefits coverage online or call now to receive a private, no-obligations consultation for yourself or your loved one.
WE SPECIALIZE IN:
SOME OF THE ADDICTIONS WE TREAT:
CONTACT INFORMATION
ADDRESS
23712 Birtcher Drive,
Lake Forest, CA 92630
PHONE:
866-839-6876
EMAIL:
ADMISSIONS@12SOUTHRECOVERY.US