OPIOID ADDICTION TREATMENT
Opioids are one of the most commonly abused drugs in the world, with over 17 million people in the United States abusing them. Millions are fully addicted to opioids ranging from pain pills to heroin, resulting in increasingly high rates of hospitalization and overdose. In 2017, overdose deaths rose over 14%, a trend mostly related to the increase of synthetic opioids such as heroin and resulting in over 72,000 total overdose-related deaths in a single year. Opioid drugs are powerful psychoactive agents which bind to receptors in the brain, causing euphoria, a sense of well-being, and stress relief. Individuals often begin taking them as part of a prescription or to escape and end up chemically dependent and then addicted.
Opioid addiction treatment aims to offer help and recovery to anyone addicted, by offering insight into the underlying causes behind the addiction, counseling and therapy, and training to learn skills including coping mechanisms and behavior patterns which don't contribute to addiction.
Detox
Detox is the first step of opioid addiction treatment and typically lasts anywhere from 3-14 days depending on the drug.
In some cases, such as when individuals are addicted to slow-release opioids, detox may take over 30 days. The intensity and severity of withdrawal symptoms will depend on the drug, the individual, and their body type, age and other factors. Seeking out medical support throughout the detox process is important for preventing complications, as well as helping to ease the uncomfortable effects of withdrawal.
In most cases, opioid withdrawal symptoms begin within about 6 hours of taking a final dose. Withdrawal symptoms typically begin as light cold and flu symptoms and quickly become more severe.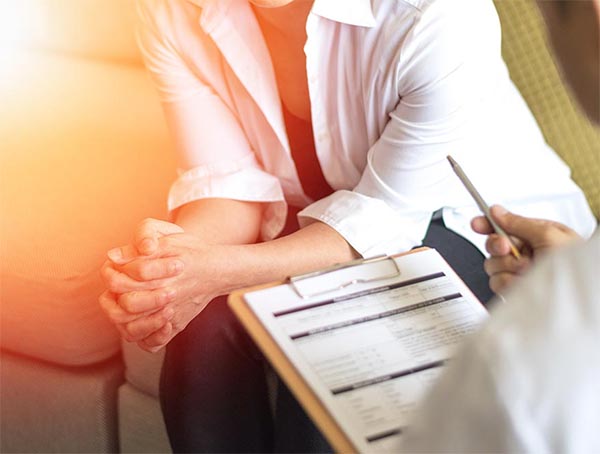 Here, individuals experience aches and pains or general malaise, sweating, fatigue, insomnia, dehydration, hot flashes, and crawling skin. Most also experience mood swings, including moderate to extreme anxiety. These symptoms will continue to worsen for the first 2-7 days of detox, resulting in heightened anxiety, muscle and abdominal cramping, and vomiting and diarrhea. Some individuals experience severe depression and anxiety, including panic attacks. In most cases, symptoms peak after the first 3-4 days and then begin to recede. Individuals taking slow-release opioids will experience a much longer onset of withdrawal.
Depending on the treatment facility, detox may involve a longer period of tapering drugs, "cold turkey" detox, or maintenance therapy with methadone or buprenorphine to prevent cravings and withdrawal symptoms.
We specialize in treating opiate addiction.
Call now to receive a private, no-obligations consultation for yourself or your loved one.
What Is Opiate Addiction Treatment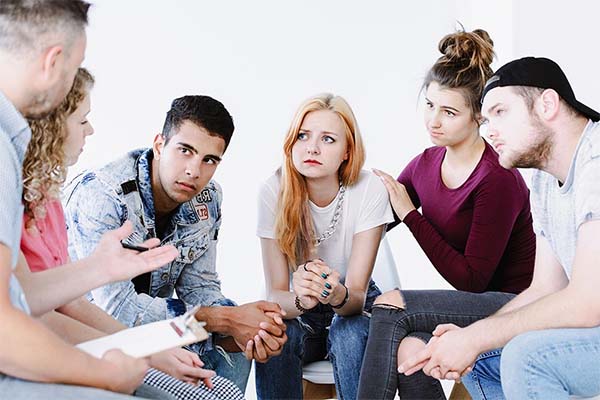 Opioid addiction treatment is conducted in either an inpatient or outpatient setting. Here, both options are equally valid and successful in treating addiction, with the sole exception that inpatient care allows for more personalized support and contact with counselors and doctors. In most cases, treatment includes a combination of behavioral therapy and counseling inside those settings. This may be structured into a 12-step format or not, and may be accompanied by a number of complementary therapies such as Mindfulness Based Stress Reduction or EDMR.
Here, counseling, group therapy, and cognitive behavioral therapy (CBT) are among the most common treatment options.
These therapies work to recognize the underlying mental issues behind addiction, identify problematic behavior contributing to addiction, and work to replace problematic thought and behavior patterns with healthy ones. It also often creates space to learn coping and stress management skills, giving individuals the tools to recover.
Dual Diagnosis – As many as 41% of all substance abusers are likely comorbid, meaning they suffer a dual diagnosis of a substance use disorder and a mental disorder. Here, addicts often suffer from PTSD, anxiety, depression, bipolar disorder, borderline personality disorder, and other problems. In most cases, these disorders make individuals more vulnerable to addiction, but substance abuse exacerbates symptoms. Treating someone with a dual diagnosis means recognizing the problem and taking active steps to treat the symptoms of the disorder alongside the symptoms of addiction so that they do not cause a relapse.
Millions of people suffer from opioid use disorder. This goes on to affect their lives, long-term health, ability to maintain a career or education, personal relationships, and mental health. It can often be dangerous and life threatening. Seeking out professional help is the best way to get clean and stay in recovery.
Your Insurance May Cover Treatment
Call us at 888-830-8374 to learn about your options, or check your insurance coverage online.
SOME OF THE OTHER ADDICTIONS WE TREAT:
CONTACT INFORMATION
ADDRESS
23712 Birtcher Drive,
Lake Forest, CA 92630
PHONE:
888-830-8374
EMAIL:
ADMISSIONS@12SOUTHRECOVERY.US