Are Muscle Relaxers Addictive?
Muscle relaxers are prescription drugs that impact the central nervous system, leading to muscle relaxation. They are typically prescribed for a variety of conditions, including muscle pain, spasms, back pain, and neurological disorders. The potential for addiction is high with these medications, which is why they are designed for short-term usage.
Numerous muscle relaxers carry a risk of dependence, with Soma (carisoprodol) being one of the most commonly misused. A survey by the National Survey on Drug Use and Health indicates that a significant number of U.S residents aged 12 and older have used Soma nonmedically at least once in their lifetime.
Unveiling Muscle Relaxers
Prescription muscle relaxers help individuals manage discomfort from conditions such as cerebral palsy, spinal cord injuries, back pain, and multiple sclerosis. However, these drugs primarily suppress the symptoms of pain, impacting the brain more than the body.
While these medications can provide temporary relief from pain, they also induce euphoric effects, increasing their potential for misuse. Some of the most frequently abused muscle relaxers include Flexeril (cyclobenzaprine), Zanaflex (tizanidine), Lioresal (baclofen), Dantrium (dantrolene), Robaxin (methocarbamol), Soma (carisoprodol), Skelaxin (metaxalone), Paraflex (chlorzoxazone), and Norflex (orphenadrine). These drugs work in various ways; for instance, Baclofen, methocarbamol, cyclobenzaprine, and tizanidine act on the central nervous system, whereas dantrolene directly influences the muscles by blocking calcium release.
Understanding Muscle Relaxer Misuse
Muscle relaxers produce intoxicating effects, including a sense of calmness and euphoria. Carisoprodol, baclofen, methocarbamol, cyclobenzaprine, and tizanidine are recognized to depress the central nervous system (CNS), and the intoxicating effects of CNS depressants make them a common target for misuse.
Often, individuals misuse muscle relaxers in combination with other substances such as opioids or alcohol to amplify their high, which is hazardous due to the risk of life-threatening overdose. Furthermore, individuals may misuse muscle relaxers due to developed tolerance, leading to increased dosages and potential addiction without medical consultation.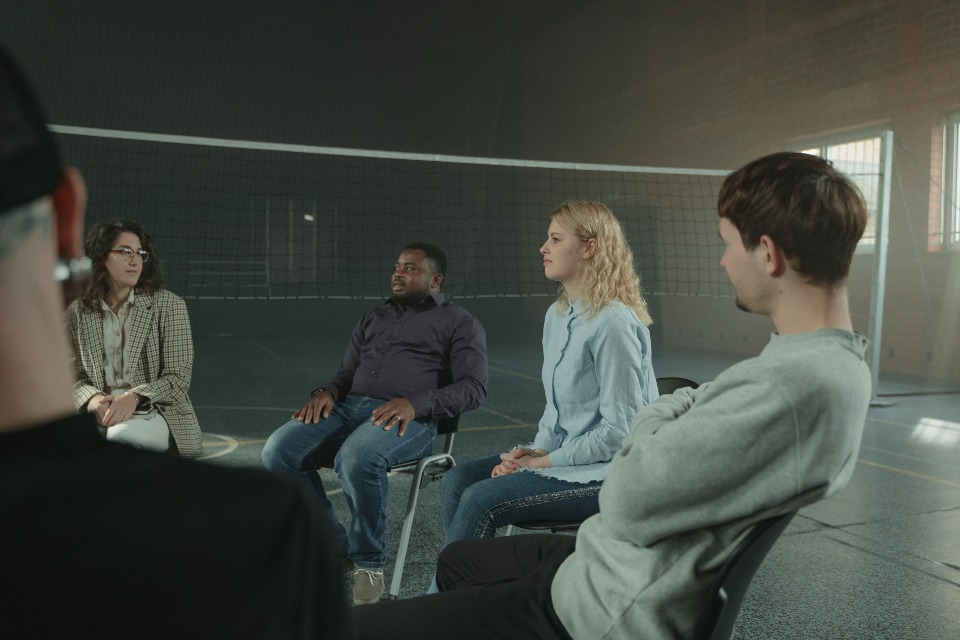 The Addictive Nature of Muscle Relaxers
Muscle relaxers have a recognized potential for dependence and addiction. As per the Substance Abuse and Mental Health Administration, millions of adults misuse muscle relaxants every year. The misuse often involves combining muscle relaxers with other substances to increase the intoxicating effects.
Complications of Muscle Relaxer Misuse and Addiction
Addiction to muscle relaxers necessitates professional treatment due to the severity of withdrawal symptoms that can potentially be life-threatening. Other side effects of muscle relaxer misuse include constant sedation, fatigue, depression, decreased blood pressure, irregular heartbeat, seizures, disorientation, anxiety, psychosis, inflammation of the liver, low white blood cell count, paralysis, hallucinations, coma, and even death.
Overdose is a significant risk for individuals addicted to muscle relaxers, often resulting from either excessive dosage or mixing muscle relaxers with other drugs.
Seek Help Today at 12 South Recovery
If you or someone you know frequently misuses muscle relaxers, it's crucial to recognize that this might be indicative of a substance use disorder. Abrupt discontinuation of muscle relaxers can lead to severe withdrawal symptoms, which is why professional detox programs are recommended.
At 12 South Recovery, we offer professional and compassionate services to help you or your loved one overcome dependence on muscle relaxers safely and effectively. Take the first step towards a healthier, addiction-free life. Reach out to us at 12 South Recovery, and let's begin your journey to recovery today.
Start Your Journey
Contact us today and one of our team member will get in touch with you shortly.
CONTACT INFORMATION
ADDRESS
23712 Birtcher Drive ,
Lake Forest, CA 92630
PHONE:
866-839-6876
EMAIL:
ADMISSIONS@12SOUTHRECOVERY.US