MENTAL HEALTH TREATMENT
As a licensed and Joint Commission Accredited Mental Health Treatment Center, 12 South Recovery is a leader in Orange County mental health treatment. Our mission is to generate a seismic shift in mental health services — creating positive change in the world of not only treatment for mental health, but also mental health facilities themselves.
Considering the statistics around mental health, the need for effective, customized mental health services has never been more apparent. In 2019 alone, mental illness affected one in five U.S. adults, and in cases of severe mental illness, over one-third did not seek treatment for mental illness. Meanwhile, nearly 4% of U.S. adults experienced a co-occurring substance use disorder and mental illness, according to the National Alliance on Mental Illness. The COVID-19 pandemic has further magnified the need for mental health services: The National Institute of Mental Health reports that as of late June 2020, 31% of surveyed respondents reported symptoms of anxiety or depression, and 13% reported having started or increased substance abuse, among other findings.
With our world-class mental health facilities and experienced, professional mental health therapists, we are confident we can change these numbers for the better. As we prioritize Orange County mental health, we invite you to explore our various therapies below and contact us for help finding the right mental health treatment for your or your loved one's needs.
Mental Health Services in Orange County, CA
At the core of 12 South Recovery is our client-centered focus on each individual's unique mental health needs. Rather than "one size fits all," our Orange County mental health services are tailored to help clients identify the right mental health treatment for their specific situation. With our in-house team of expert mental health therapists, we strive to provide compassionate, individualized care using the most cutting-edge, evidence-based modes of treatment for mental illness.
We Make Getting Treatment Easy.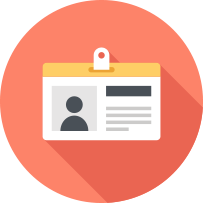 1. Verify Insurance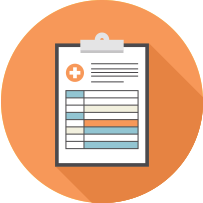 2. Quick Assessment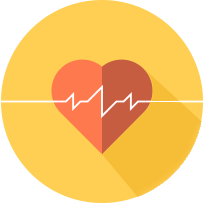 3. Pick Your Level of Care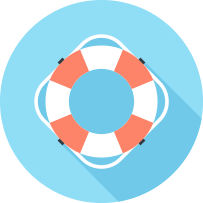 4. Begin Treatment & Therapy
Call Us Today or Check Your Insurance Coverage Online
Techniques our Mental Health Therapists Use
Successful treatment for mental illness often includes some form of therapy as part of a comprehensive treatment plan. By working with our licensed, expert mental health therapists at 12 South Recovery, our patients are able to feel heard, understood and supported, while also confronting, managing and even changing self-limiting behaviors, thoughts and beliefs.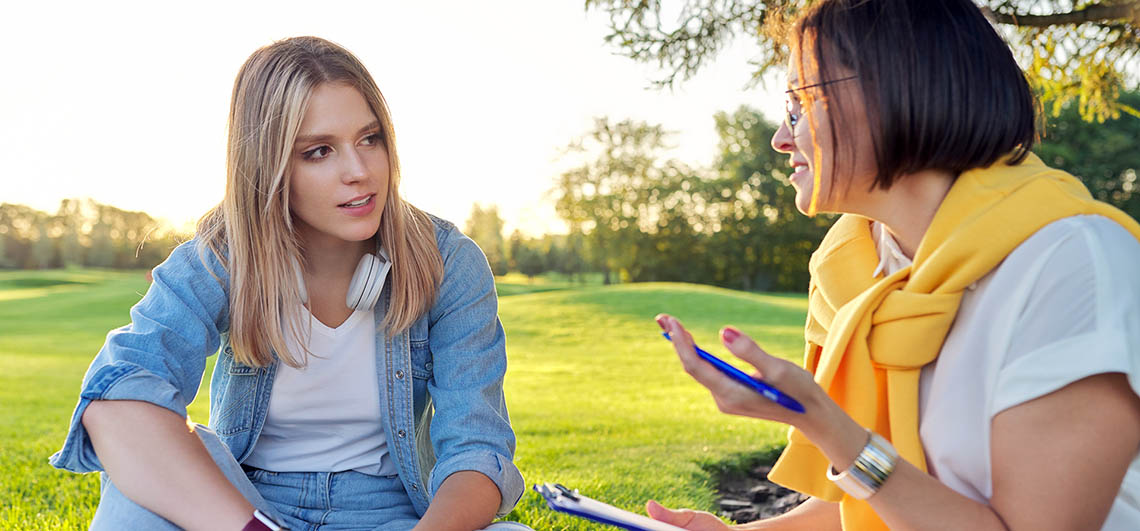 Upon meeting with new clients, we conduct a comprehensive assessment to identify the best course of mental health treatment. Depending on the client's needs, we may incorporate one or more of the following modes of therapy with our mental health therapists.
Individual Therapy / One-On-One Therapy
Many clients benefit from focused, one-on-one therapy designed to address individual needs, goals and personal concerns, while helping them increase self-awareness, improve communication skills and develop healthy coping mechanisms. We work with each client to build a customized plan that addresses any destructive behaviors, while helping them embrace honest feedback in a safe and supportive environment.
In a one-on-one setting, clients are encouraged to reflect internally and develop the self-awareness needed to identify motivations, situations and triggers that may lead to relapse or negative behavior. Our compassionate, expert mental health therapists work individually with each client to help them develop appropriate coping mechanisms for their personal struggles
Group Therapy
In group therapy, clients meet as a group and discuss a range of topics, under the guidance of one or more licensed mental health therapists or drug counselors, within the context of either a planned lesson or a freeform discussion. The shared problem of the group becomes the focus of group therapy as clients relate to and help one another through their struggles.
Group therapy has been shown to be especially helpful among people recovering from addiction and mental health disorders. These groups often function as a support network and a sounding board, allowing individuals to relate to shared experiences and find accountability among people with diverse personalities, backgrounds and perspectives — yet similar challenges and concerns.
CBT Therapy
Goal-oriented and problem-focused, cognitive behavioral therapy (CBT) addresses the feelings and behaviors that stem from a client's maladaptive thought patterns. CBT can be beneficial for treating a range of mental health disorders and for those suffering from addiction. By working with an expert mental health therapist at 12 South Recovery, clients are able to identify and change negative beliefs, emotions, actions and thoughts, as well as more effectively manage challenging or stressful situations.
EMDR Therapy
Eye Movement Desensitization and Reprocessing (EMDR) therapy has proved to be an effective treatment for not only trauma and post-traumatic stress disorder, but also addiction and mental health disorders. During EMDR sessions, clients confront traumatic or triggering past experiences while an expert mental health therapist directs eye movements. Now widely adopted in mental health treatment protocols, EMDR is a safe and measured therapy that allows the natural healing powers of the brain to help a client move toward recovery and resolution.
DBT Therapy
A type of cognitive behavioral therapy, dialectical behavior therapy (DBT) focuses on problem solving and acceptance strategies. With DBT, our mental health therapists guide clients to practice mindfulness, develop healthy ways to cope with stress, regulate their emotions, and replace destructive behaviors with those that are healthy and productive. By learning distress tolerance, individuals are able to handle and manage their distress rather than looking for a way to escape from it by using a substance or acting in a destructive manner.
Holistic Therapies
12 South Recovery addresses the needs of the whole patient, with healing modalities that play an important role in recovery, health and well-being. With yoga, massage, acupuncture, art therapy, reiki and other holistic activities integrated into treatment plans, we focus on healing the mind, body and spirit, allowing for a richer, fuller life for our clients and helping to reduce stress, a common relapse trigger. Carefully selected based on individual needs, our holistic therapies have proved to be effective in conjunction with other treatment plans designed by our mental health therapists.
With the right therapeutic treatment for mental illness, or a combination of mental health services, our clients are able to implement positive behaviors and carve out healthier new paths for themselves. Our client-focused approach empowers each individual to live more fully, in the moment, free of the chains of mental illness and addiction.
Mental Health Facilities in Orange County, CA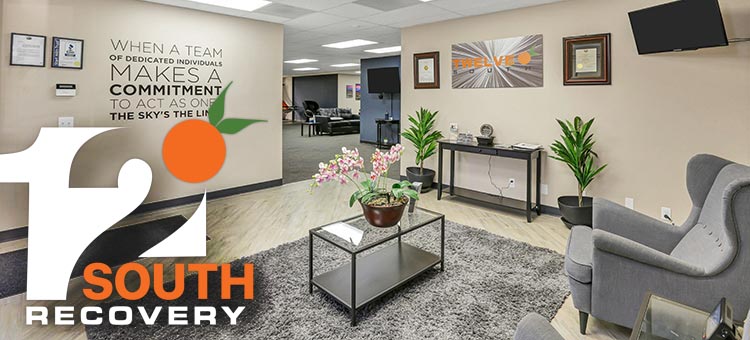 We're Here To Help.
Call now for a free consultation, no commitment.
When a team of dedicated individuals makes a commitment to act as one, the sky's the limit. Those are the words that greet clients and guests as they walk through the doors of our Orange County, California, mental health treatment center. Designed for comfort, connection, safety and healing, our state-of-the-art facility is equipped with modern technology, stylish furnishings, and inviting spaces for both individual and group therapy sessions. In this thoughtfully designed environment, our experienced and compassionate staff is able to focus on providing the maximum benefits of therapy — while our clients focus on their individual treatment program and getting well.
With multiple levels of care available, 12 South Recovery is a leader among mental health treatment centers in Orange County, California. Beyond our mental health therapies, we also provide both PHP & Intensive Outpatient treatment as well as Outpatient Treatment, using proven therapies and an evidence-based approach to addiction and mental health disorders. In some cases, medication-assisted treatment (MAT) may be indicated in order to help patients normalize brain chemistry, block the effects of opioids and alcohol, relieve cravings, and normalize the body without the negative effects of abusing an opioid.
Clients may enter partial hospitalization, or PHP, treatment after completing a residential or detox program. Oftentimes, these clients may be admitted to PHP because they require more intensive services than what's provided in lower levels of care. Our PHP & Intensive Outpatient treatment includes individual meetings with a case manager and therapist to develop a treatment plan to recover from substance abuse and mental health issues through a variety of therapeutic techniques and medications as needed.
Our Outpatient program provides flexibility, allowing clients to stay in or return to school or work while they receive treatment for addiction or mental health issues. Working with an assigned case manager and therapist, clients are provided with an individualized treatment plan that enables them to transition from a higher level of care back into society.
WE ALSO OFFER: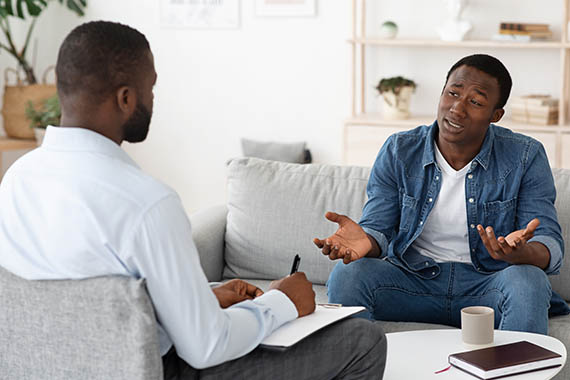 YOUNG ADULT MENTAL HEALTH TREATMENT
Our young adult treatment program is designed around the unique needs of those in early adulthood. At 12 South Recovery, we understand that this period of life can be particularly challenging and that mental health and addiction issues can be especially prevalent in this age group. That's why we offer a specialized treatment program that addresses the complex needs of young adults. Our program provides individualized care and evidence-based treatment options to support young adults on their journey towards recovery.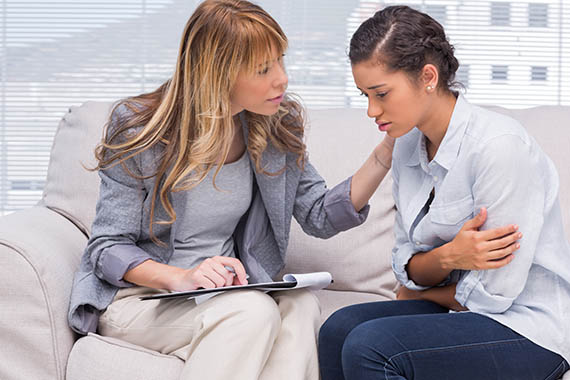 DUAL DIAGNOSIS TREATMENT
Some patients may suffer with dual diagnosis, in which they experience not only the pain of addiction, but also a co-occurring emotional or psychiatric illness. Both illnesses may affect an individual physically, psychologically, socially and spiritually. Our exceptional team of psychiatric doctors, therapists, chemical dependency counselors and coaches at 12 South Recovery is well-equipped to address the often overlapping symptoms and complex physical, emotional, mental and spiritual components of a dual diagnosis.
Find Out If Your Insurance Covers Treatment
We accept most major health insurance.
Check your insurance coverage online in minutes.
CONTACT INFORMATION
ADDRESS
23712 Birtcher Drive,
Lake Forest, CA 92630
PHONE:
866-839-6876
EMAIL:
ADMISSIONS@12SOUTHRECOVERY.US