RESIDENTIAL & DETOX ADDICTION TREATMENT
Detox is an essential first step on the road to recovery. When you use drugs or alcohol for an extended period of time, dangerous and harmful toxins build up in your system. The detoxification process works to eliminate these toxins and free you from your physiological dependence on alcohol or drugs. Once you are free of the physiological addiction, your body and mind are prepared for the therapeutic work that follows in the next stage of treatment. 12 South Recovery specializes in Outpatient Treatment and does not offer detox or residential treatment at this time. Our addiction treatment program is specifically tailored to provide continuing support for individuals who have already completed detox treatment.
How Detox / Residential Treatment Works
While there are many different ways to undergo detox for drugs — ranging from DIY options to residential treatment in a facility — detoxing under the supervision of licensed medical professionals is often the best course of treatment when alcohol or other substances are involved. The withdrawal effects can range from mildly uncomfortable to potentially life-threatening when undergoing drug detox, making it imperative that a team of experts is nearby and ready to help manage withdrawals and other symptoms. Moreover, they're able to provide emotional and psychological support to address any mental health challenges that arise throughout the course of detox.
Detox treatment may be done with or without medication, depending on the severity of addiction and whether a client has co-occurring disorders — some of which may have been masked by substance abuse and addiction or may be exacerbated by their withdrawals. Each client is evaluated individually to determine the best level of care and how to manage both withdrawal symptoms and any issues that arise during the course of detox.
Some clients may benefit from medication to help manage withdrawal symptoms and prevent complications resulting from the abrupt cessation of drug use. Other clients may be able to manage their withdrawal symptoms without medication, but with medical professionals available nearby in case of emergency.
With detox treatment, withdrawals aren't the only concern. Having emotional and psychological support from licensed medical professionals and expert-level therapists ensures that detox goes smoothly and clients are able to safely enter the next phase of addiction treatment.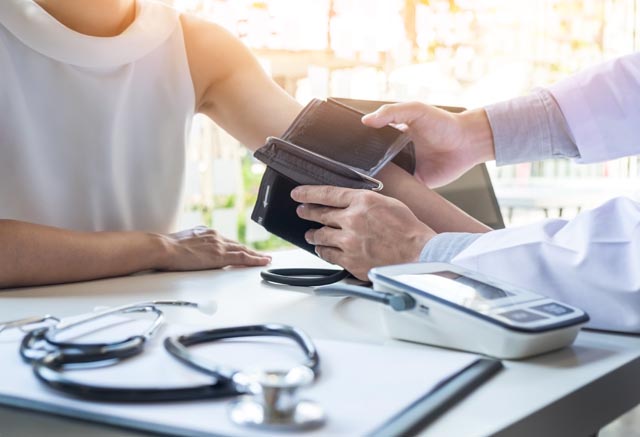 What to Expect During Detox
To understand the detox process, it's helpful to understand why the body becomes addicted to a substance in the first place. Over a period of time, as a person drinks alcohol or repeatedly uses a certain drug, their brain grows accustomed to the presence of this substance. The end result can be a physiological dependency on their chosen substance — causing them to rely on it to function and achieve any sense of "normalcy."
The unfortunate catch, however, is that continued substance abuse interferes with the brain's motivation and reward chemistry and circuitry. Drug cravings and addiction are the end result, often leading to health problems, risky behavior, potentially life-threatening consequences, loss of jobs or relationships, and other unwanted consequences.
In order to break the cycle of addiction and begin repairing the brain's delicate systems, a drug detox is needed and is the first step toward recovery, albeit an unpleasant one. Withdrawal symptoms are often the body's inevitable response to the sudden absence of a substance, as it attempts to dispel the drug from its system and achieve a new state of homeostasis.
In general, if withdrawals present themselves, they may include any of the following symptoms, depending on the substance.
Heroin or Opiates
Withdrawals begin 8-48 hours after last use and last an average of 4-10 days
Nervousness or anxiety
Difficulty sleeping
Frequent yawning
Flu-like symptoms
Nausea
Diarrhea
Hot and cold flashes
Runny nose
Excessive sweating
Goosebumps
Muscle cramps or body aches
Benzodiazepine ("Benzos")
Withdrawals begin within 1-4 days and can last months or longer if untreated
Anxiety
Panic
Seizures
Trouble sleeping
Nausea and/or vomiting
Diarrhea
Mood swings
Short-term memory loss
Cocaine Withdrawal
Withdrawals begin as quickly as 90 minutes after the last use and last up to 7-10 days
Depression
Nervousness
Irritation
Psychotic episodes
Hallucinations
Thoughts of self-harm
Tiredness or lethargy
Alcohol Withdrawal
Withdrawals begin within hours after the last use and peak within 48 hours, though risk of seizures and delirium tremens can persist longer
Insomnia
Anxiety
Agitation
Nausea or vomiting
Tremors
Seizures
Delirium tremens
Hallucinations
Detox could last days, weeks or even months, depending on the individual needs, types and degrees of drug addiction, length and frequency of substance abuse, and other factors, including any mental health concerns. As such, the type and duration of detox treatment and a subsequent drug addiction treatment program will vary from one person to the next. In the next section, we discuss the steps following a detox from alcohol and other substances.
Next Steps After Detox
The primary goal with detox is to help the client safely rid themselves of the actual substance, creating a "clean slate" of sorts upon which they can then begin the next phase of treatment. During the days, weeks and months following detox, the client is learning a new way of sober living — a life without substance abuse and addiction. It's here where they're able to get a new lease on life and navigate the challenges of addiction treatment in our rehabilitation center.
Here at 12 South's addiction recovery center, we offer a variety of outpatient treatment options to serve clients and minimize the risk of relapsing on drugs or alcohol. After detox, we work with clients to develop a treatment plan that's best suited to their unique needs. Within this plan, we may include the following.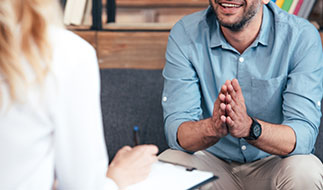 Therapy
We offer multiple types of therapy to treat addiction and co-occurring disorders, including individual and group therapy, cognitive behavioral therapy, EMDR and DBT therapy, as well as holistic therapies such as yoga.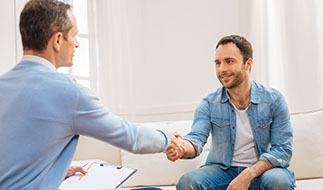 Counseling / Case Management
Clients are also paired with a dedicated case manager and a therapist to help them navigate the recovery process and transition from inpatient treatment, to lower levels of care and eventually independent living.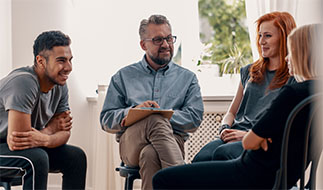 The Right Level of Continuing Care
Outpatient care offers a step down from detox or inpatient treatment centers. By utilizing a flexible treatment schedule and several levels of Outpatient care, clients at 12 South Recovery are able to make a smooth transition from detox centers or inpatient treatment into a sustainable and sober life.
Take the Next Step in Drug Rehab
Recovery begins the moment you realize there's a better life beyond the one you're living within the walls of addiction. Think of drug detox as a momentary challenge that creates the possibilities inherent with sober living — and a life rich with color, texture, purpose and passion. Our compassionate medical professionals and outpatient treatment experts are eager to help when you're ready to take the next step.
Find Out If Your Insurance Covers Treatment
Most major health insurance may cover the cost of treatment.
Call now to receive a private, no-obligations consultation for yourself or your loved one.
At 12 South Recovery, we use proven therapies, and an evidence-based approach to addiction and mental health treatment.
WE SPECIALIZE IN:
SOME OF THE ADDICTIONS WE TREAT:
CONTACT INFORMATION
ADDRESS
23712 Birtcher Drive ,
Lake Forest, CA 92630
PHONE:
866-839-6876
EMAIL:
ADMISSIONS@12SOUTHRECOVERY.US