Abuse and Neglect in Orange County
When the subject of abuse is broached, most people instinctively think about physical harm. This notion might be because physical abuse often results in visible injuries, making it the most noticeable form. However, abuse extends beyond physical damage. Emotional abuse and neglect can be equally detrimental, often leading to serious emotional scars. Abusive actions can range from placing individuals in dangerous situations, neglecting their needs, or undermining their self-esteem. No matter the form of abuse, the emotional harm it inflicts is profound.
To illustrate, Childhelp.org defines abuse as any act or failure to act that jeopardizes or impairs an individual's physical or emotional health and development. This encompasses any unexplainable harm inflicted on an individual, typically resulting in injuries that are seemingly non-accidental.
Abuse is a grave issue that warrants our collective attention. Early intervention greatly enhances the prospects of a positive recovery for victims of abuse. By educating ourselves about abuse, recognizing its signs, and knowing how to intervene, we can significantly impact the lives of those suffering from abuse.
Abuse Statistics
It's heartbreaking to note that an alarming number of abuse cases occur in the United States daily. Additionally, a substantial percentage of fatalities due to maltreatment aren't accurately reported in death certificates. Abuse and neglect cross all socioeconomic levels, ethnic and cultural lines, religious backgrounds, and levels of parental education. This form of abuse, although preventable, leaves enduring scars.
Types of Abuse
Abuse takes on various forms, with the common denominator being the emotional effect they inflict. Here's a brief look at some of these forms:
Emotional Abuse
This type of abuse can severely impact an individual's mental health and social development. Examples of emotional abuse include:
Constant belittling or humiliation
Instilling feelings of worthlessness
Name-calling and frequent yelling or threatening
Withholding physical contact as a form of punishment
Exposing the victim to violence or the abuse of others
Neglect

More common than many realize, neglect involves failure to provide for an individual's basic needs. It can take the following forms:
Failing to provide food, clothing, or supervision
Caregiver's physical or mental inability to provide care
Caregiver's alcohol or drug use impairing judgment and safety
Victim assuming parental responsibilities
Physical Abuse

Physical abuse involves harm or injury to an individual, often resulting from deliberate intent or severe discipline inappropriate for the victim's condition. It's characterized by unpredictability, lashing out in anger, and using fear to control behavior.
Recognizing the Signs of Abuse
Because abuse isn't always evident, understanding the warning signs can assist in identifying victims. Some common signs of different forms of abuse include:
Emotional abuse: Withdrawn behavior, fearfulness, or extreme behavior shifts.
Physical abuse: Frequent injuries or unexplained wounds, fear of touch, or wearing inappropriate clothing to hide injuries.
Neglect: Improperly fitting or dirty clothes, untreated illnesses or injuries, bad hygiene, and frequently being left alone or in unsafe situations.
Consequences of Abuse
All forms of abuse or neglect leave scars. While some may be physical, emotional scarring often has enduring effects that last a lifetime. Long-term effects can include a damaged self-image, trust issues, relationship difficulties, feelings of worthlessness, emotional regulation issues, mental health disorders, substance abuse, and difficulties functioning in everyday life.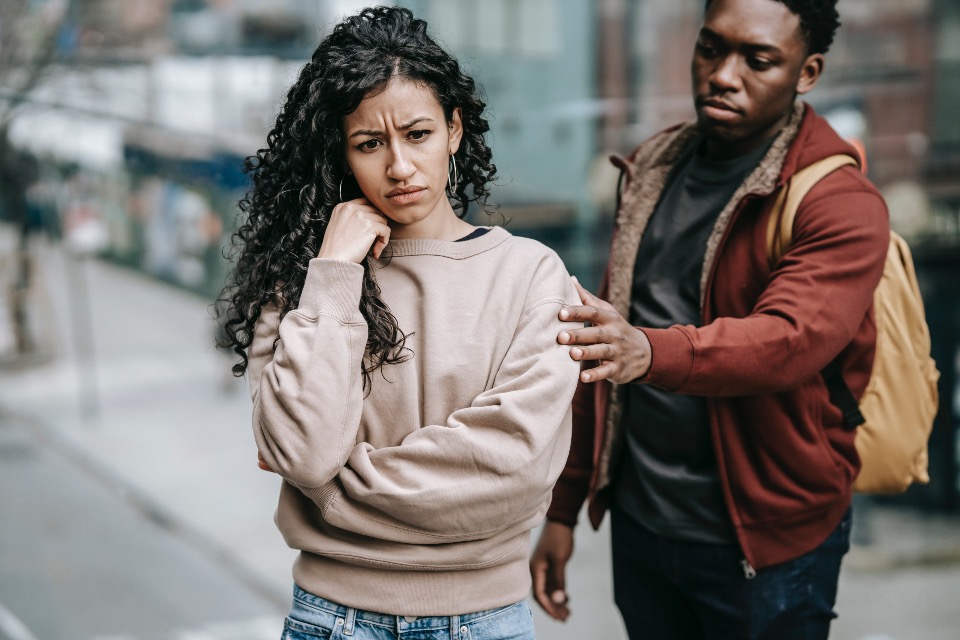 Abuse Treatment at 12 South Recovery, Lake Forest, Orange County, California
Physical abuse, emotional abuse, and neglect can all be extremely traumatic. If not properly addressed, they can lead to irreversible psychological and emotional consequences. This highlights the crucial need for early intervention and treatment to help prevent further damage and halt the cycle of abuse.
At 12 South Recovery, the most crucial step in treating victims of abuse is ensuring a safe environment away from harm. After physical injuries have been attended to, the long-term treatment often involves a residential treatment program experienced in handling trauma victims.
Residential programs have proven effective in treating victims of abuse. They provide a safe, compassionate environment, where individuals can learn to trust again. Through various therapeutic methods, victims can express their feelings about the abuse, learn coping strategies to manage their emotions, and come to understand that they are not at fault for their experiences.
As always, our primary concern is to ensure the safety and well-being of our clients. At 12 South Recovery, we're committed to assisting victims of abuse on their journey towards recovery and healing.
Start Your Journey
Contact us today and one of our team member will get in touch with you shortly.
CONTACT INFORMATION
ADDRESS
23712 Birtcher Drive ,
Lake Forest, CA 92630
PHONE:
866-839-6876
EMAIL:
ADMISSIONS@12SOUTHRECOVERY.US