DRUG ADDICTION TREATMENT PROGRAMS
---
You don't need to walk alone on the road to recovery, we're here to help you.
Call Now or Complete This Form For Immediate Support
Drug Rehab
Those who choose to get help for drug abuse or drug addiction from a treatment center that offers particularly high quality, individualized and evidence-based treatment, are more likely to recover than those who attempt to recover on their own.
An estimated 8% of the U.S. population struggles with drug addiction and abuse.
Substance use disorders are a severe medical problem, interfering with the health, mental health, and happiness of millions of Americans. At 12 South Rehab, our goal is to provide you with compassionate care during your recovery, with evidence-based treatment and the best in medical care.
Individuals seeking treatment at our beautiful Orange County drug rehab will be greeted with friendly staff, licensed therapists, qualified medical care, and a range of drug addiction treatment programs designed to help individuals tackle the specific aspects of their substance abuse and its causes.
At 12 South Recovery, we are here to help.
Talk to an Addiction Specialist Now
DRUG REHAB AT
12 SOUTH RECOVERY
Millions of Americans struggle with a substance use disorder, only a small percentage ever seek help. At the same time, rehab or rehabilitation is the fastest and sometimes only way to recovery. With a full course of treatment starting with detox, going into therapy and counseling, and ending with long-term aftercare, drug rehab at 12 South Recovery is a track to recovery and to getting your life back.
Our Orange County Drug Rehab programs are designed to help patients safely step down from drug use, get clean, and then begin to tackle the emotional, behavioral, and mental problems behind that drug use. We use evidence-based treatment, medical staff, and licensed therapists to ensure every patient has the tools to move past drug abuse and move on with their life.
WE OFFER SEVERAL
TYPES OF TREATMENT
Outpatient Treatment
Outpatient care allows you to seek out treatment without spending time in a hospital or residential treatment facility. It's ideal for those with light substance abuse problems, individuals already living in Orange County, and those who could benefit from relapse prevention and therapy but who don't necessarily need detox and intensive care.
Partial Hospitalization / Intensive Outpatient
Partial Hospitalization combines Outpatient Care with Residential Treatment, where individuals meet daily at our rehab center in Orange County and then return home at night. This program offers individuals most of the benefits of full residential treatment while enabling them to go home, stepping up or down from another care program, and reducing costs over full residential.
WE SPECIALIZE IN DRUG ADDICTION TREATMENT:
WHAT CAN I EXPECT
IN DRUG REHAB
At 12 South Recovery in Orange County California, we work to create drug rehab programs suited to the individual and their needs. This means that your exact treatment will depend on your problems, diagnosis, and extent of addiction.
However, we offer a standard process, complete with standard and scheduled treatment, designed to give every patient in our care the best possible chance of recovery.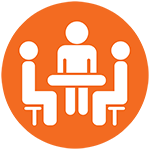 Intake
Patients are assessed based on discussions with the patient and available family members. Individuals can volunteer for drug and blood tests, interviews with our therapists, and completing an intake questionnaire. This information is used to determine treatment.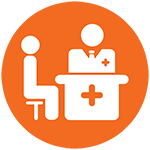 Detox
12 South Recovery works with a network of licensed and accredited detox centers, capable of providing quality medical care throughout the detox process. We step in after detox is over to offer therapy, emotional support, and continued support.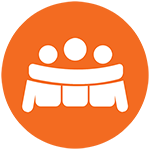 Treatment
Our Orange County drug rehab facility offers evidence-based treatment for drug addiction including education, counseling, therapy, and medical support. Our program is specially tailored to ensure our clients leave drug addiction treatment with the tools they need to achieve long term recovery.
Therapy
Individual Therapy
Group Therapy
Cognitive Behavioral Therapy
Dialectical Behavior Therapy
Eye Movement Desensitization and Reprocessing
Complementary Holistic Therapies (Art, Music, Process, Psychoeducational, etc.)
Counseling and Group Counseling
Skills and Training
Spirituality
Anger Management
Grief and Loss
Process and Goal Setting
Life Skills
Stress Management
Maintenance and Aftercare
Our goal is to provide a complete drug treatment program, tackling every aspect of addiction, including underlying problems. 12 South Recovery works to offer everything you need; with counseling and therapy to help identify and solve problems, life-building to improve skills and processing, and complementary therapies.
ARE YOU READY TO
GET HELP?
If you or a loved one is struggling with a drug addiction, the team at 12 South Recovery is here for you. We offer qualified medical care, evidence-based treatment, and we understand that drug addiction is a disorder. It is your right to access and benefit from high-quality treatment, so you can move on with your life. We work hard to offer that treatment, in a relaxing and beautiful environment, so that each of our patients can recover.
12 South Recovery is focused on offering the best in medical and therapeutic care, combined with personal and empathetic staff, so everyone in our care receives the best possible treatment. No one intends to be an addict, and everyone deserves compassionate, quality treatment, so they can recover and get their life back. Our range of treatment options, support for dual-diagnosis and comorbid mental disorders, and focus on individual treatment ensures that you can.
Would you like to know more about the treatment programs we offer?
Call now to receive a private, no-obligations consultation for yourself or your loved one.
CONTACT INFORMATION
ADDRESS
23712 Birtcher Drive,
Lake Forest, CA 92630
PHONE:
866-839-6876
EMAIL:
ADMISSIONS@12SOUTHRECOVERY.US