Comprehensive Trauma Treatment Center in Orange County
Unresolved trauma and mental health issues often have a significant correlation, a relationship that has been the focus of numerous studies aimed at comprehending why individuals with mental health disorders frequently have a history of past traumas. As our grasp of this correlation deepens, it becomes possible for us to assist individuals in processing their past traumas and addressing the underlying mental health conditions.
12 South Recovery in Lake Forest, Orange County, CA is a leading mental health facility specializing in trauma treatment. We cater to a multitude of clients who have experienced trauma at varying points in their lives. Our individualized treatment programs and a complete spectrum of care give us the capacity to provide state-of-the-art assistance within a secure, supportive environment.
The subsequent information provides crucial insights into the complex relationship between trauma and mental health.
Trauma is Not Uncommon, But…
Each Individual Responds Differently. Trauma manifests when an individual feels threatened, undergoes severe pain, or witnesses a distressing event. The reaction to trauma is subjective and varies based on one's personality, resilience, coping mechanisms, and other influencing factors, along with the nature of the trauma itself. For instance, some traumatic experiences like physical abuse or sexual assault are repetitive, while others, like surviving a natural disaster or a violent assault, occur once but leave lasting impacts.
Trauma is far from rare. The U.S. Department of Veterans Affairs reveals that 60 percent of men and 50 percent of women undergo at least one traumatic experience in their lifetime. Women are more prone to experience sexual assault and domestic violence, while men are more likely to encounter combat, disaster, or physical assault.
Undealt trauma can lead to prolonged effects, such as post-traumatic stress disorder (PTSD). Though PTSD impacts 7-8 percent of the population at some point, this figure is relatively small compared to those who have experienced trauma. Certain individuals are more susceptible to developing PTSD, influenced by factors like age, gender, prior mental health conditions, substance addiction, and personal circumstances.
Common Forms of Trauma Disorders
Although PTSD is the most widely recognized, numerous other forms of trauma exist. At 12 South Recovery, we diagnose and address the specific type of trauma for personalized, effective care.
Here's a brief overview of the most common trauma disorders:
Post-traumatic stress disorder (PTSD) : A disorder that arises following a traumatic event, resulting in flashbacks, nightmares, fear, and avoidance of reminders related to the trauma.
Acute stress disorder (ASD) : Similar to PTSD, ASD is triggered by a traumatic event, but the symptoms typically last for only a few days to one month.
Adjustment disorders (AD) : These cause exaggerated responses to stressful situations such as losing a loved one or facing a divorce. Individuals with AD struggle to cope effectively.
Reactive attachment disorder (RAD) : Primarily seen in children who fail to form a healthy attachment to a caregiver. Infants and children with RAD often appear withdrawn, sad, and disengaged.
Disinhibited social engagement disorder (DSED) : An attachment disorder affecting children who have been neglected or traumatized, though symptoms are milder than RAD.
Unspecified trauma- and stressor-related disorders : This includes undiagnosed trauma, where there is insufficient information to make a definitive diagnosis.
Exploring the Trauma-Mental Health Connection
The correlation between trauma and mental health is undeniable. The Adverse Childhood Experiences (ACE) Study, one of the most extensive studies examining childhood abuse and neglect, and its long-term effects, made some startling revelations. It found that a child exposed to four or more traumatic events has a 4- to 12-fold increased risk of developing alcoholism, drug abuse, depression, and suicidal tendencies.
The reasons for this heightened risk in individuals who have experienced trauma are multifaceted. A few potential explanations include:
Genetics : Some individuals may possess a heightened stress response, making them more susceptible to PTSD and depression.
Self-medication : Individuals trying to cope with trauma may resort to drugs or alcohol, which, contrary to providing relief, exacerbate the symptoms of mental illness.
Environmental factors : Children enduring abuse or neglect may continue living in a toxic environment, leading to repeated trauma and impacting mental stability.
Impaired attachments : Children who suffer neglect or abuse often struggle to form healthy relationships, putting them at risk of depression or anxiety.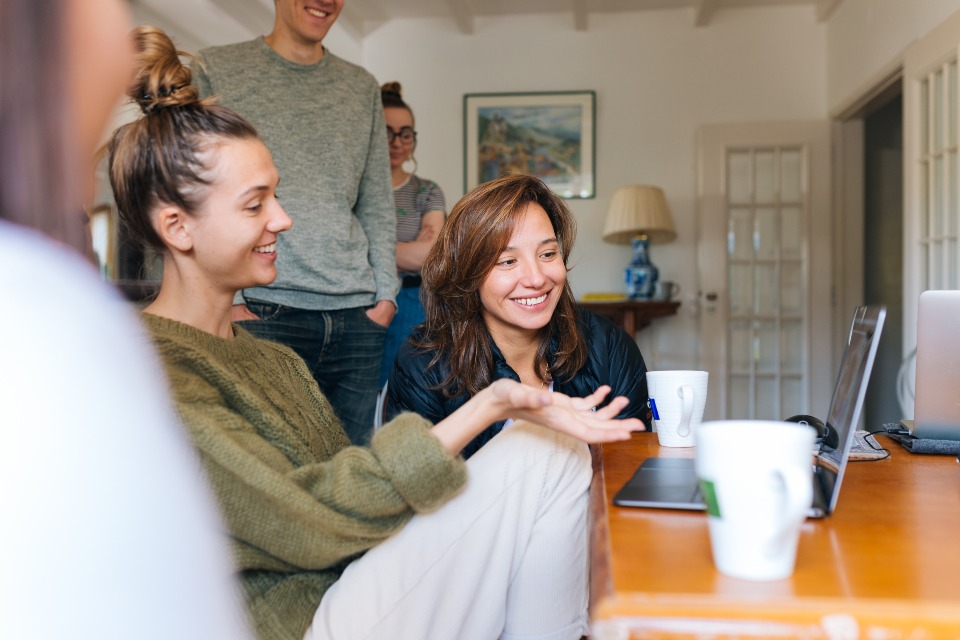 Trauma Responds Best to a Multidisciplinary Approach
At 12 South Recovery, we offer a comprehensive approach that addresses both unresolved trauma and mental health disorders. We emphasize holistic healing by identifying all aspects of psychological health, enabling us to develop a treatment program that fosters complete recovery.
Our Lake Forest, Orange County trauma treatment/therapy center recognizes that a holistic treatment approach surpasses a purely medical model, as it encompasses emotional, physical, and spiritual recovery. We understand that those affected by trauma require more than just therapy hours; they need to process their past traumas and develop healthy coping strategies. By fostering these skills, we equip our clients to lead balanced, healthy lives. Call us today to get the help you need.
Start Your Journey
Contact us today and one of our team member will get in touch with you shortly.
CONTACT INFORMATION
ADDRESS
23712 Birtcher Drive ,
Lake Forest, CA 92630
PHONE:
866-839-6876
EMAIL:
ADMISSIONS@12SOUTHRECOVERY.US