The Complex Relationship Between Bipolar Disorder and Alcohol: Understanding and Treating Co-Occurring Conditions
Bipolar disorder, a mood disorder marked by significant shifts in energy and mood, often sees its sufferers swing between extremely elevated and energetic (manic) states to depressively low moods. It's not uncommon to find individuals with bipolar disorder misusing substances, particularly alcohol, as a coping mechanism. The link between bipolar disorder and alcohol use disorder is notable and can be attributed to several factors. This article seeks to shed light on the intertwined issues of bipolar and alcohol.
Bipolar and Alcohol: A Self-Medication Approach
Living with the mood and energy extremities of bipolar disorder can be daunting. Often, individuals turn to alcohol seeking respite from these intense emotions. Alcohol may provide temporary control over their mood swings, making them feel more in command.
Alcohol impacts both manic and depressive states of bipolar disorder. It may temporarily soothe anxiety and nervousness, with binge drinking occasionally providing a brief mood elevation for those in a depressive phase. Similarly, the energized and exhilarating feeling during a manic episode can be amplified with binge drinking. The transient surge in mania and the perceived relaxation are among the reasons why individuals with bipolar disorder may resort to alcohol.
The Interplay of Bipolar Disorder and Medication
Post-diagnosis, finding the right medication to control the symptoms of bipolar disorder can be a journey. Frustration may arise from continued feelings of chaos even while undergoing treatment, leading individuals to seek alternative ways to alleviate their symptoms.
Bipolar disorder is frequently linked with impulsive and risk-taking behaviors such as alcohol and drug abuse, shopping sprees, and reckless driving. It's crucial for those diagnosed with bipolar disorder to adhere strictly to their medication regimen. Therapy can assist these individuals in understanding their diagnosis, including the pivotal connection between medication adherence and recovery.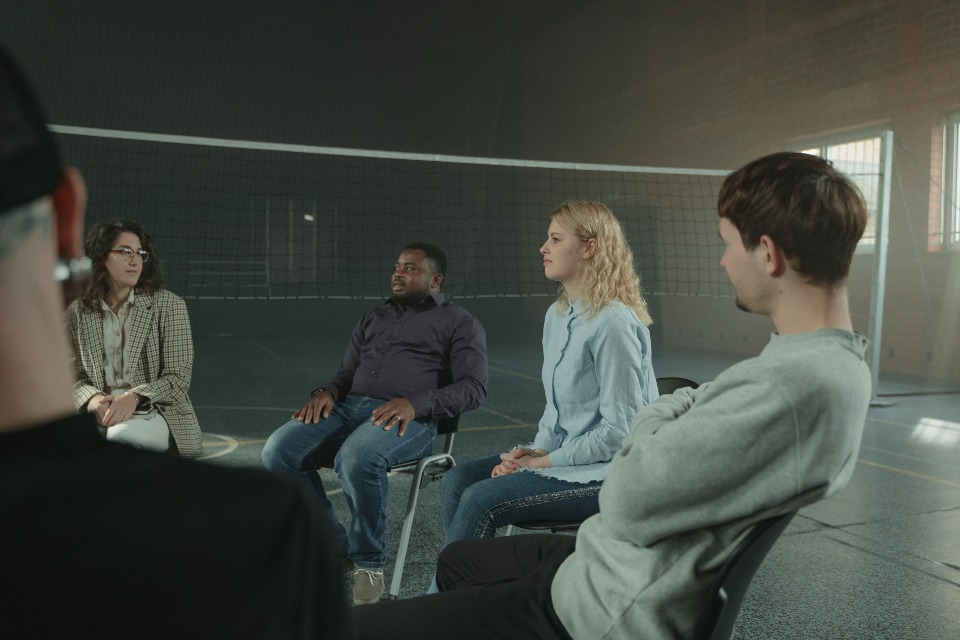 Addressing Bipolar and Alcohol: Treating Co-Occurring Conditions
While bipolar disorder and alcohol use disorder are often treated independently, addressing both simultaneously is the optimal approach when an individual suffers from these co-occurring conditions. Untreated, these conditions can intensify symptoms like hopelessness, mood swings, and reckless behavior.
Co-occurring disorders, also known as dual diagnosis, necessitate an integrated treatment approach by a team of professionals. This collaborative treatment aims to address the multifaceted aspects of both conditions. While initial treatment may be administered on an inpatient basis, long-term treatment strategies, including medication, therapy, and support groups, continue post-discharge.
For anyone struggling with both bipolar disorder and alcohol use disorder, maintaining open communication with their healthcare or mental health professionals is essential. Should the current treatment strategy prove ineffective, it's imperative to voice concerns. Both conditions are treatable, and with continuous long-term treatment, symptoms can be effectively managed.
At 12 South Recovery, we understand the complexity of dealing with a dual diagnosis of bipolar and alcohol use disorder. Our experienced clinicians are proficient in treating dual diagnosis through our dedicated programs. We're here to offer assistance if you or your loved one is struggling with bipolar disorder and substance abuse. Please reach out to us today at 866-860-3471 or fill out our contact form.
FAQs
Start Your Journey
Contact us today and one of our team member will get in touch with you shortly.
CONTACT INFORMATION
ADDRESS
23712 Birtcher Drive ,
Lake Forest, CA 92630
PHONE:
866-839-6876
EMAIL:
ADMISSIONS@12SOUTHRECOVERY.US