Navigating Prescription Drug Abuse: Comprehensive Guide to Addiction Treatment
The United States sees more than 4 billion prescriptions dispensed annually, a significant number of which include medications that pose a high risk of addiction. These encompass sleep aids, muscle relaxants, and especially painkillers, which have become a cornerstone of the prescription drug abuse epidemic. Even though these drugs serve legitimate medical needs, they necessitate vigilant management and rigorous adherence to dosing instructions to prevent descending into the abyss of addiction.
Understanding the scope of prescription drug abuse, it becomes clear that healthcare providers are often strained for resources, impeding their ability to offer the comprehensive support many individuals require to correctly manage their prescription drug intake. This gap in care is a contributing factor to the alarmingly rising rates of prescription drug addiction.
Prescription Drug Addiction and Its Ramifications
Prescription drug addiction isn't always the result of reckless behavior or an inherent predisposition. It often sneaks up on individuals who are simply trying to manage their health conditions. It could be chronic pain sufferers seeking painkiller addiction help or students trying to cope with academic pressure through self-medication with drugs like Adderall. The dark shadows of addiction can even touch those who diligently follow their prescriptions.
The sinister part is that addiction does not stop at health deterioration. It intrudes on individuals' social lives and severely undermines their quality of life. Recognizing this disturbing reality, it's crucial to consider seeking professional prescription drug addiction treatment, which typically involves detoxification followed by personalized therapeutic interventions.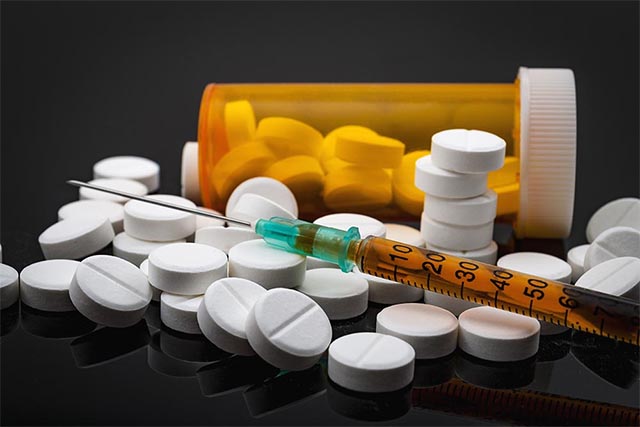 Spotting Prescription Drug Abuse: Key Indicators
Symptoms of prescription drug addiction vary widely depending on the specific drug involved and its effects on the individual. However, universal red flags include:
Consuming medication outside of a prescription, or increasing dosage without medical advice
Frequently discussing or excessively focusing on medication
Concealing medication usage or obtaining drugs outside of a prescription
Combining medication with alcohol or other substances, a dangerous practice indicative of escalating drug misuse
Unexplained changes in mood, behavior, or weight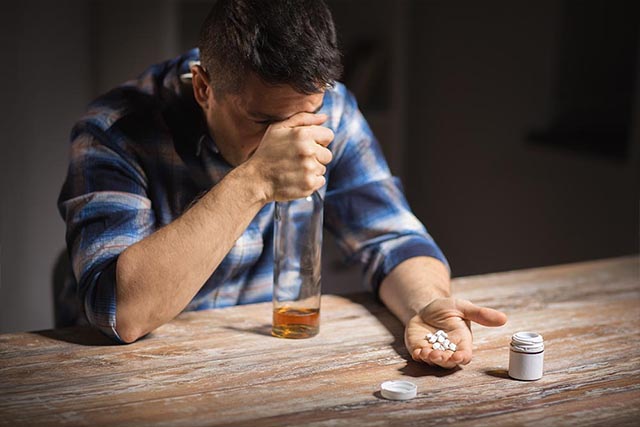 The Road to Recovery: Detox and Beyond
Detoxification from prescription drugs is a crucial first step on the road to recovery. It involves medical supervision to manage withdrawal symptoms safely, a process that is especially complex in cases of benzodiazepines and certain drugs like Ambien. A typical detox regimen includes a medically-supervised tapering schedule, and potentially additional medication, to mitigate the discomfort of withdrawal symptoms. At 12 South Recovery, we ensure that all of our clients are detoxed safely, and as comfortably as possible.
We specialize in treating drug addiction.
Call now to receive a private, no-obligations consultation for yourself or your loved one.
12 South Prescription Drug Addiction Treatment: Your Best Defense
Whether you're seeking Adderall addiction help, treatment for opioid abuse, or assistance with any other prescription drug addiction, remember that professional support is available and crucial. Prescription drug addiction is a widespread issue, but with the 12 South's addiction treatment program, recovery is possible.
Prescription drug addiction treatment is a multi-faceted approach that starts with medically monitored detoxification. It is followed by therapy, counseling, and individualized treatment planning designed to address the unique needs of each individual. It's a comprehensive solution that provides the support and guidance necessary for individuals to reclaim their lives from the clutches of addiction. Your journey to a healthier future can begin today.
Recover from Prescription Drug Addiction at Twelve South Recovery.
Your Insurance May Cover Treatment
Call us at 866-311-4524 to learn about your options, or check your insurance coverage online.
SOME OF THE OTHER ADDICTIONS WE TREAT:
CONTACT INFORMATION
ADDRESS
23712 Birtcher Drive,
Lake Forest, CA 92630
PHONE:
866-839-6876
EMAIL:
ADMISSIONS@12SOUTHRECOVERY.US