Mental Health Treatment
12 South Recovery's Dual Diagnosis and Mental Health Programs offer step down levels of care beginning with Partial Hospitalization Program (PHP), followed by Intensive Outpatient Program (IOP) and then Outpatient Programming (OP). Each phase is structured according to the needs of the individual and allows for a slight reduction in structure each time, with a gradual acclimation back to life and society, while still maintaining a strong focus on recovery.
Addiction Treatment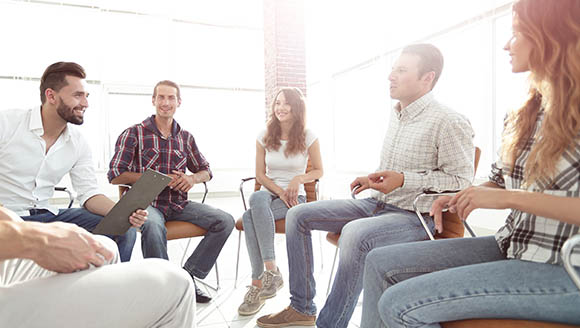 At 12 South Recovery, we use a comprehensive, evidence-based approach to treating addiction. Each of our clients work with one of our licensed Case Managers and Therapists to develop an individualized treatment plan. Utilizing a variety of therapeutic techniques we are able to address the underlying causes of addiction, so our clients can live happy and successful lives without the use of drugs or alcohol.
Levels of Care
Addiction, Mental Health, & Dual-Diagnosis Treatment
Partial Hospitalization / Intensive Outpatient
Partial Hospitalization combines Outpatient Care with Residential Treatment, where individuals meet daily at our rehab center in Orange County and then return home at night. This program offers individuals most of the benefits of full residential treatment while enabling them to go home, stepping up or down from another care program, and reducing costs over full residential.
Outpatient Treatment
Outpatient care allows you to seek out treatment without spending time in a hospital or residential treatment facility. It's ideal for those with light substance abuse problems, individuals already living in Orange County, and those who could benefit from relapse prevention and therapy but who don't necessarily need detox and intensive care.
Detox & Residential Treatment
Many patients recovering from addiction require full-time care, especially during the early stages of detox. This treatment is ideal for those with strong addictions, who need monitoring, and those with dual-diagnosis or recurring mental problems because it includes medical monitoring, isolation from factors influencing addiction, and more care from therapists and medical professionals.
Recovery at Twelve South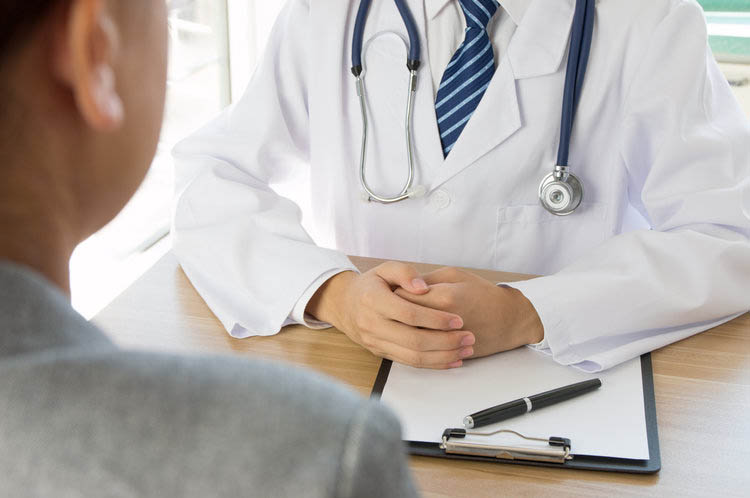 Medication Assisted Treatment
Getting clean from a drug or alcohol addiction can lead to uncomfortable and even dangerous withdrawal effects, making it extremely difficult to quit using or drinking on your own. Medication assisted treatment aims to help ease withdrawals and cravings in early recovery, especially during Detox treatment.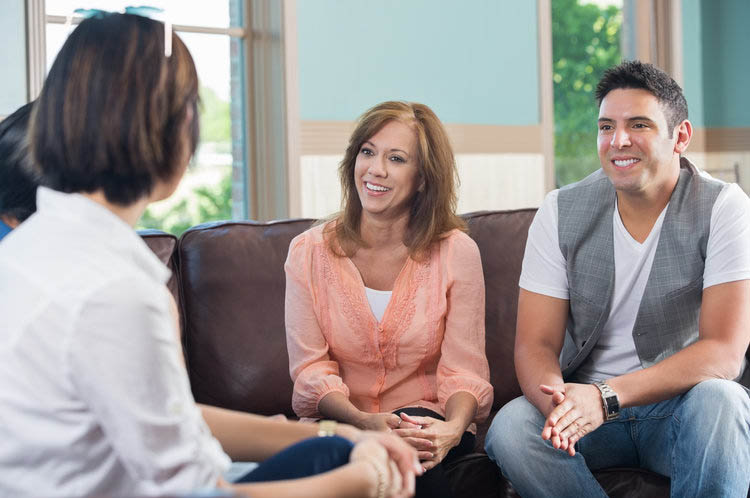 Family Involvement
At Twelve South Recovery, our case managers and therapists work with our clients to include family members in the treatment and healing process. Family members may be included in developing an individualized treatment plan with the client and their care team, and we also offer private family therapy sessions with a licensed marriage and family therapist.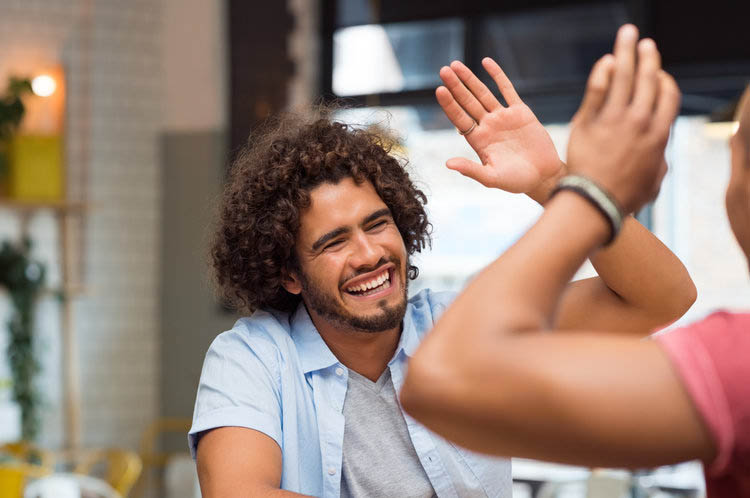 Aftercare Support
During treatment our clients work closely with their care team to develop an exit & aftercare plan, which extensively covers many areas of their recovery, as well as next steps towards areas of life such as career, family, school and recreation. Our alumni program then welcomes all of our clients back once a week for our in-house meeting to continue to support them in their journey towards long-term recovery and sobriety.
DOES
YOUR HEALTH INSURANCE

COVER TREATMENT?
Help Starts With a Phone Call – Call Us At (888) 830-8374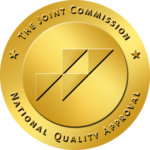 12 South Recovery is fully accredited by The Joint Commission, which is the oldest and largest standards-setting and accrediting body in healthcare. The JCHAO accreditation is the highest level of attainment possible for an addiction treatment center. Rigorous standards of clinical excellence and comprehensive facilities are required to achieve the JCHAO accreditation.

12 South is also is a member of the National Association of Treatment Providers. NAATP is an association of select providers of addiction treatment services. The NAATP standards ensure that members practice and encourage ethical and values-based approaches to healing.

At 12 South we are also a member in good standing with the Better Business Bureau. BBB Accreditation signifies trust and integrity, and an unwavering commitment to consumers.
CONTACT INFORMATION
ADDRESS
23712 Birtcher Drive,
Lake Forest, CA 92630
PHONE:
866-839-6876
EMAIL:
ADMISSIONS@12SOUTHRECOVERY.US