HEROIN ADDICTION TREATMENT
Heroin is one of the most popular street drugs, used for its relative affordability and availability, as well as intense, euphoric highs. While once a fairly rare rug, used only by a few, heroin has dramatically increased in popularity as a result of the opioid epidemic. Government efforts to limit the availability of opiate pain pills has pushed many prescription users into seeking out cheaper street drugs, and heroin is often a top choice, with some statistics suggesting that more than 50% of heroin addicts moved to the drug from a prescription pill such as OxyContin or Vicodin. Today, more than 900,000 people in the United States are addicted to heroin. Without the safe dosing of pain pills or strict adherence to chemical quality, heroin puts many at a risk of overdose, increased addiction, and side-effects from chemical abuse.
Getting help is possible, and heroin addiction treatment does work. Understanding the process, what's involved, and how it can help will put you on the right track to making the best decision for yourself or your loved one.
Detoxing from Heroin
Heroin or diamorphine is an opiate drug. When injected or ingested, opioids from the drug bind to receptors in the brain, causing euphoria, a feeling of wellbeing, and often lassitude. Over time, the brain adjusts its own production of chemicals to rely on that high level of opioids, meaning that individuals who stop taking heroin will go into withdrawal. The severity and duration of withdrawal depend on the individual, their drug usage, and their health, but most detox periods will follow a similar schedule.
Here, initial withdrawal symptoms typically begin within 6-12 hours of the final dose, starting with anxiety and cravings. Over the next few days, these worsen and individuals begin to experience cold and flu symptoms including general malaise, pain, fever, chills, diarrhea and vomiting, cramping, and heightening anxiety. This may develop into panic attacks, muscle spasms, palpitations, respiratory depression, and depression.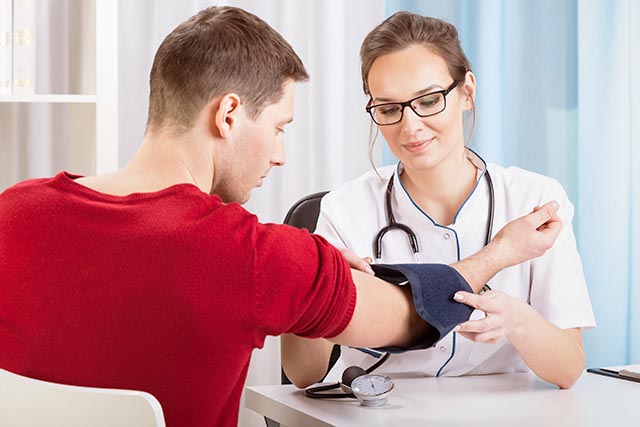 For most individuals, these symptoms will begin to abate after the first 4-5 days. Cravings will persist, but the danger and most of the physical discomfort will have passed, allowing most individuals to step into recovery treatment.
In some cases, your treatment facility or doctor may choose to taper heroin into smaller and smaller doses to prevent major withdrawal symptoms. However, it's much more likely that the facility will recommend medically supported detox and maintenance using buprenorphine or methadone to prevent withdrawal symptoms.
We specialize in treating heroin addiction.
Call now to receive a private, no-obligations consultation for yourself or your loved one.
Heroin Addiction Treatment After Detox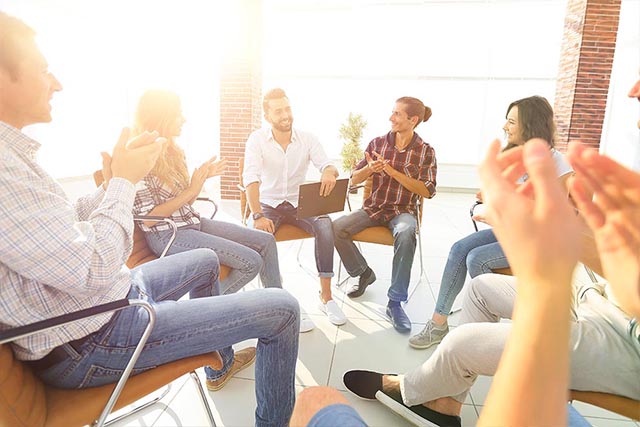 Once the detox period is over, most recovering individuals should seek out or move into addiction treatment. Here, you receive either inpatient care at a facility or outpatient care, and are asked to participate in behavioral therapy, counseling, group counseling, and possibly a range of complementary or supportive therapies.
Of these, behavioral therapy such as CBT is the most common, as it helps individuals to recognize the underlying problems behind addiction, work to build coping mechanisms, and learn stress management skills to counteract negative self-medicating patterns. Complementary therapies such as mindfulness-based stress reduction are also common.
During treatment, it's important that counselors and therapists be able to adjust treatment to meet the individual, to screen for and recognize complications such as dual diagnosis, where the individual in recovery is suffering from both a substance use disorder and a mental disorder and respond with targeted therapy and assistance based on individual needs.
Heroin addiction is extremely common. If you or a loved one is addicted, you are alone and there is help. Modern heroin addiction treatment can help anyone to build the coping mechanisms and skills to get clean, manage stress and cravings, and move into a drug free life.
Recover from Heroin Addiction at Twelve South Recovery.
Your Insurance May Cover Treatment
Call us at 888-830-8374 to learn about your options, or check your insurance coverage online.
SOME OF THE OTHER ADDICTIONS WE TREAT:
CONTACT INFORMATION
ADDRESS
23712 Birtcher Drive,
Lake Forest, CA 92630
PHONE:
888-830-8374
EMAIL:
ADMISSIONS@12SOUTHRECOVERY.US