PRESCRIPTION DRUG ADDICTION TREATMENT
Americans receive more than 4 billion prescriptions each year, many of which include potentially addictive medications such as sleeping aids, pain pills, and muscle relaxers. While most-often medically necessary, these drugs require strict management and drug maintenance schedules to prevent addiction. At the same time, many doctors and hospitals simply don't have the resources to offer the support and management most people need to correctly manage prescription drug intake, leading many people to become addicted.
Here, individuals become addicted through either susceptibility, self-medication outside of a prescription, or because of increasing tolerance. Even prescription users who follow the prescription can end up addicted, which will harm their health, social life, and quality of life. Getting help for prescription drug addiction means recognizing there is a problem, seeking help, going through detox, and attending treatment.
PRESCRIPTION DRUGS
Prescription drugs include hundreds of drug classes, with the most commonly problematic being opioids such as Oxycontin, benzodiazepines such as Valium or Xanax, and sleeping aids such as Ambien. These drugs each work in different ways but typically cause changes in the brain resulting in relaxation, mild or moderate euphoria, and changes in dopamine and serotonin production or reuptake.
Most individuals become addicted through either an increase in tolerance, self-medication, or choosing to use drugs recreationally.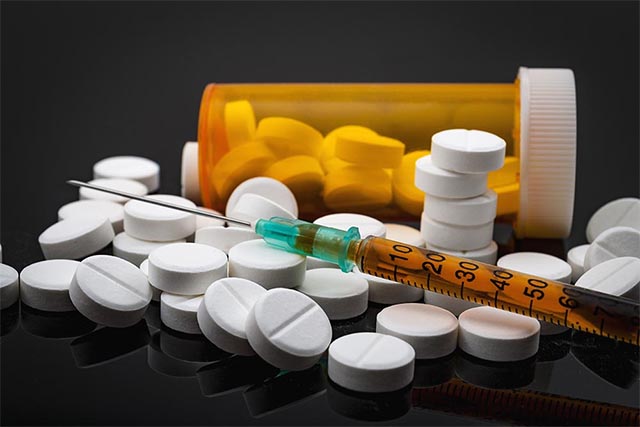 Tolerance – Tolerance is the mechanism where the body adjusts to a certain level of a drug and it no longer has the same effect. Here, users must take more of the drug to cause the same effect, which can be difficult to resist when the drug is intended to reduce pain, help someone fall asleep, or reduce panic.
Self-Medication – Many people begin using prescription drugs and then take more of them outside of their prescription to solve the same problem. In some cases, this process continues after a prescription ends, resulting in dependence and addiction.
In some cases, individuals simply become addicted over longer term exposure to a drug, and through no fault or action of their own.
Symptoms of Prescription Drug Addiction
The precise symptoms of prescription drug addiction will change a great deal depending on the drug and its effects. However, you can look for specific symptoms relating to addiction.
Taking pills outside of a prescription
Constantly talking about or thinking about pills
Taking pills everywhere
Hiding prescription pills and hiding usage
Purchasing pills outside of a prescription
Taking pills with alcohol or another drug
Unexplained changes in mood, behavior, or weight
Each of these symptoms suggests that something is wrong, and likely with prescription drug use. If someone is using pills in a way that doesn't line up with their prescription, such as before driving, they likely have a problem and need help.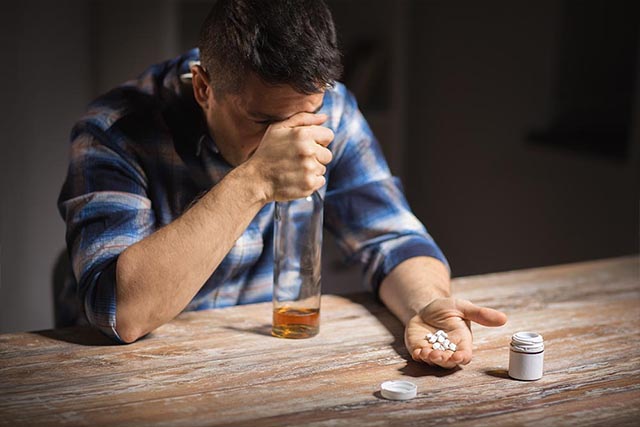 Detoxing from Prescription Drugs
Prescription drug detox is the process of controlling the withdrawal process to ensure that individuals can safely get off the drug. This process is relatively simple in the case of some opioids and very complex in the case of benzodiazepines and some drugs such as Ambien, which can cause seizures and complex withdrawal.
In most cases, detox will include a tapering schedule to reduce the volume of drugs being used, a detox schedule, medical monitoring, and may include medication to reduce the severity of withdrawal symptoms.
We specialize in treating drug addiction.
Call now to receive a private, no-obligations consultation for yourself or your loved one.
Addiction Treatment is Available
Prescription drug addiction is extremely common. If you or a loved one is struggling with an addiction, there is help. Medical advice, detox, and addiction treatment are the best ways to help someone recover from an addiction and get back to their life. Treatment includes medically monitored or supported detox, therapy, and individualized treatment planning and counseling.
Recover from Prescription Drug Addiction at Twelve South Recovery.
Your Insurance May Cover Treatment
Call us at 888-830-8374 to learn about your options, or check your insurance coverage online.
SOME OF THE OTHER ADDICTIONS WE TREAT:
CONTACT INFORMATION
ADDRESS
23712 Birtcher Drive,
Lake Forest, CA 92630
PHONE:
888-830-8374
EMAIL:
ADMISSIONS@12SOUTHRECOVERY.US