ALCOHOL ADDICTION TREATMENT
---
You don't need to walk alone on the road to recovery, we're here to help you.
Call Now or Complete This Form For Immediate Support
Orange County Alcohol Rehab
Alcoholism is not the occasional misuse of wine, liquor, or beer. Sometimes people overindulge. But if your drinking is creating consequences greater than a once-a-year New Year's Day headache, it's time to get help. If family, friends or coworkers are suggesting that you might have a problem, you probably do.
Over 38 million U.S. adults struggle with occasional binge-drinking, but if you're one of the more than 15 million struggling with an addiction, it's more than occasionally having a few too many.
Alcohol-use-disorder is a cognitive disease, affecting behavior, personality, and priorities. Individuals with an alcohol use disorder can't just quit without help because they have to treat the deep underlying problems causing relapse and reliance, yet only 6.7% of alcohol addicts ever go on to seek treatment.
At 12 South Recovery, our focus on evidence-based therapy and treatment, medical support, and compassionate care gives each of our patients the tools they need to battle their unique problems and recover on their own terms. We offer support through every step of the addiction-recovery process, from detox to therapy, to long-term support and aftercare, so you or your loved one can move on and to a better life.
At 12 South Recovery, we specialize in treating alcohol addiction.
Talk to an Addiction Specialist Now
ALCOHOL REHAB AT
12 SOUTH RECOVERY
Millions of Americans struggle with alcohol use disorder. At 12 South Recovery, our Orange County alcohol rehab is here to offer you the full support and care you need to recover. We offer detox support, in-depth alcohol treatment with a range of evidence-based therapies and complementary therapies, and long-term care to ensure every patient has recovered. Our focus on custom care means every patient receives a treatment schedule tailored to their unique personality, problems, and, when present, cooccurring disorders. Everyone is unique, and treatment should be tailored to match the patient.
Each of our programs is designed to offer a level of care to meet the patient's addiction. Whether attending rehab at our inpatient center or through outpatient care, we work with every patient to move them through the complex psychological and behavioral problems linked with addiction. Our licensed medical staff and therapists work to ensure every patient's safety as well as the efficacy of the treatment throughout.
LEVELS OF CARE
FOR ALCOHOL TREATMENT
Outpatient Treatment
Outpatient care allows you to seek out treatment without spending time in a hospital or residential treatment facility. It's ideal for those with light substance abuse problems, individuals already living in Orange County, and those who could benefit from relapse prevention and therapy but who don't necessarily need detox and intensive care.
Partial Hospitalization / Intensive Outpatient
Partial Hospitalization combines Outpatient Care with Residential Treatment, where individuals meet daily at our rehab center in Orange County and then return home at night. This program offers individuals most of the benefits of full residential treatment while enabling them to go home, stepping up or down from another care program, and reducing costs over full residential.
Which type of treatment is your best option?
Contact us 888-830-8374 for a full consultation.
SOME OF THE OTHER ADDICTIONS WE TREAT:
WHAT CAN I EXPECT
FROM ALCOHOL REHAB
At 12 South Recovery, we work to offer a comfortable alcohol rehab program tailored to our client's individual needs. In most cases, the treatment process will follow the outline below, however it may be different depending on individual needs, problems, and treatment choices.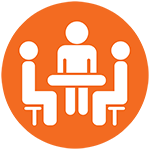 Intake
The first step of alcohol treatment is intake. Here, we discuss your needs, your history, and your medical needs. This assessment follows up on our initial 20-minute pre-screening, which we conduct by phone, and gives our therapists and medical professionals a better idea of who each individual patient is, what they need, and how we can help.
Detox
Many of the patients at 12 South Recovery need detox when entering our program. We partner with a network of detox centers in Orange County to ensure that each of our patients receives quality medical care and support throughout this process. Alcohol detox typically lasts for about 4-8 days and can be dangerous without monitoring and support.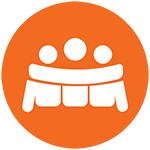 Treatment
Our licensed and accredited alcohol rehab facility offers evidence-based treatment including a full range of therapies, counseling, and medical support.
We are fully licensed to offer
Behavioral Therapy
Treatments like CBT, DBT, EMDR, SCHEMA, and complementary therapies such as art and musical therapy, are used to help patients recognize and move past problems contributing to substance addiction. This can include behavioral and emotional problems, as well as stress management, learned behavior, and much more.
Counseling and Group Counseling
Treatments like CBT, DBT, EMDR, SCHEMA, and complementary therapies such as art and musical therapy, are used to help patients recognize and move past problems contributing to substance addiction. This can include behavioral and emotional problems, as well as stress management, learned behavior, and much more.
Stress Management and Anger Management
Stress is a major contributing factor to both substance abuse and relapse, which is why we offer a range of stress management and treatment tools and classes.
Life Skills
Many addicts struggle with moving back into their lives after treatment. 12 South Recovery offers a range of life skills classes to make this transition easier.
Medical Support
Many people require ongoing treatment to manage the symptoms of alcohol addiction. In some cases, we will offer medical support as part of treatment.
Maintenance and Aftercare
The treatment provided at 12 South Recovery is designed as a holistic approach to tackle the mental, physical, psychological, and behavioral problems underlying addiction. We understand that addiction is more than just physical dependence and we are here to work with everyone in our care, creating custom programs to help each patient identify and solve problems so they can move on.
GETTING HELP FOR AN ALCOHOL USE DISORDER
If you or a loved one is struggling with an alcohol use disorder, we are here to help. We specialize in offering comprehensive addiction treatment, helping each of our patients through every step of the addiction recovery process. We focus on individual care, evidence-based treatment, and long-term results with behavioral therapy, counseling, and stress management.
Recovering from an alcohol addiction is more than just detox, it's a long uphill battle that requires treating mental, psychological, and emotional problems. Our team of compassionate medical and therapy professionals is here to help. Everyone deserves the chance to recover and to live addiction free.
Would you like to know more about the alcohol rehab programs at 12 South Recovery?
Call now to receive a private, no-obligations consultation for yourself or your loved one.
CONTACT INFORMATION
ADDRESS
23712 Birtcher Drive,
Lake Forest, CA 92630
PHONE:
888-830-8374
EMAIL:
ADMISSIONS@12SOUTHRECOVERY.US