INTENSIVE OUTPATIENT & PHP TREATMENT
Partial Hospitalization, or PHP treatment, is used as a step-down in the intensity of services provided. Patients often enter PHP after completing a Residential or Detox program. In many cases, a person may be admitted to PHP because they have found lower levels of care unsuccessful and need more intensive services. Intensive Outpatient treatment includes individual meetings with a Case Manager and Therapist who work with the client and their families to develop a treatment plan and help client's to recover from substance abuse and mental health issues through a variety of therapeutic techniques.
Partial Hospitalization Program (PHP/IOP)
Have you gone to residential treatment somewhere and found that after returning home, things are a little rockier than you'd like? Did the aftercare plan you were given not measure up to your expectations and you're afraid of relapse? Are you coming back from a short relapse and in need of fine-tuning, but not a full residential treatment experience? Did you enter a detox program, but your insurance will not cover residential treatment? If you answered yes to any of these questions, the Partial Hospitalization Program (PHP) and Intensive Outpatient Program (IOP) at 12 South Recovery may be for you.
12 South's Partial hospitalization Program offers the same dedicated treatment and professional staff that residential treatment offers. This means that individual, group, and/or family therapy sessions will still be a part of the treatment regimen, while also combining our Health + Wellness and Life Coaching.
AREAS OF FOCUS INCLUDE:
Achieving and maintaining abstinence
Addressing the underlying reasons that compel substance abuse
Helping clients to develop a positive support network
Identifying psychological problems
Implementing new and positive behavioral and lifestyle changes
Improving coping strategies
Introducing structure and discipline in clients' lives
Making participation in community-based support systems easier
Teaching new problem-solving skills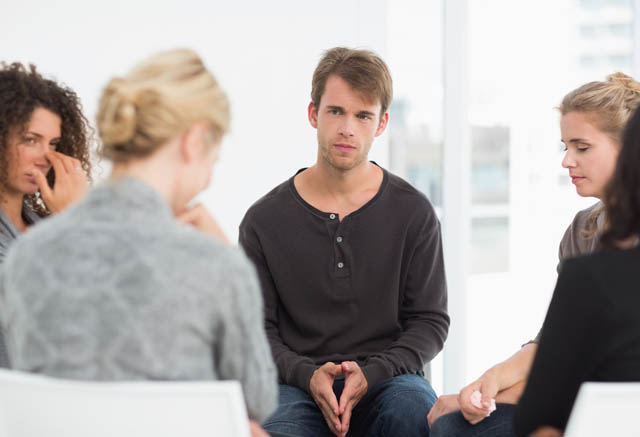 WHAT IS PHP/IOP?
PHP/IOP is an Addiction Treatment and Dual Diagnosis (for co-occurring psychological disorders) Treatment Program that takes place at the 12 South Recovery campus, conducted with the 12 South Recovery staff, but the client does not stay overnight at the facility. Individuals in the 12 South Recovery PHP/IOP program will meet at the campus daily to undergo a host of treatment activities which include weekly individual intensive therapy sessions, individual counseling sessions and small group therapy sessions.
HOW DOES PHP/IOP WORK?
We at 12 South Recovery meet you at your current stage of recovery using the Stages of Change model. Created by one of the world's leading psychologists, the Stages of Change model allows us to walk with you hand in hand through the recovery process. When obstacles develop, we can navigate through them together, helping to create optimal conditions for recovery. As you work through the change process, you become ready to navigate life outside the treatment center – something we will help you do with courage and competency.
Your Insurance May Cover Treatment
We accept most major health insurance.
Call now to receive a private, no-obligations consultation for yourself or your loved one.
At Twelve South Recovery, we use
proven therapies

, and

an evidence-based approach

to addiction and mental health treatment.
WE SPECIALIZE IN:
SOME OF THE ADDICTIONS WE TREAT:
CONTACT INFORMATION
ADDRESS
23712 Birtcher Drive,
Lake Forest, CA 92630
PHONE:
866-839-6876
EMAIL:
ADMISSIONS@12SOUTHRECOVERY.US