BENZODIAZEPINE ADDICTION TREATMENT
Benzodiazepines are one of the most commonly prescribed medications, used to treat everything from anxiety to agitation to seizures and insomnia. Originally it was sought as a safer and less-addictive alternative to barbiturates, benzodiazepines or benzos quickly became popular both medically and recreationally. These drugs, which are sold under brand names including Valium, Xanax, Ativan, Klonopin, and Librium, are prescribed to over 13.5 million people in the United States, or just over 5.5% of the population.
At the same time, benzo abuse is rampant, with over 60,000 people per year seeking benzodiazepine addiction treatment, and an over 300% increase in benzo related deaths between 1996 and 2015. Benzodiazepine abuse is also extremely harmful, causing severe mental and physical side-effects, ranging from worsening anxiety to aggression to liver damage and irritable bowel syndrome. Today, most doctors recommend benzodiazepines for a maximum of 2-5 weeks. However, millions of Americans have been on these drugs for years. All long-term users suffer from chemical dependency, which can easily lead to addiction and abuse. If you or a loved one is
Benzodiazepine Detox
Detox is the first step of benzodiazepine addiction treatment, comprising a controlled tapering of the substances and then a complete detox period. Benzodiazepines affect the GABA receptors in the brain, which means that they can cause severe withdrawal symptoms including seizures and Grand Mal seizures during withdrawal. Symptoms also include anxiety, sweating, cold and flu symptoms, hallucinations, depression, suicidal thought, panic attacks, insomnia, and nausea. In most cases, symptoms begin quickly, escalate over the course of a few days, and then gradually diminish. For slow-release benzodiazepines, the onset of withdrawal will take longer but withdrawal symptoms will last much longer.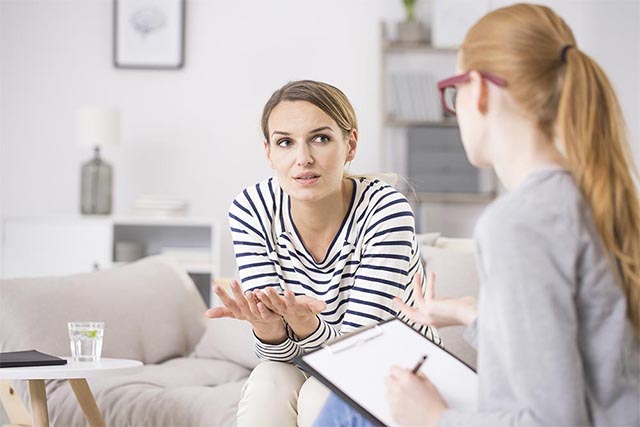 Benzodiazepine withdrawal can be dangerous, so it is important to seek out medical care and help during the process.
We specialize in benzodiazepine addiction treatment.
Call now to receive a private, no-obligations consultation for yourself or your loved one.
Treating Benzodiazepine Addiction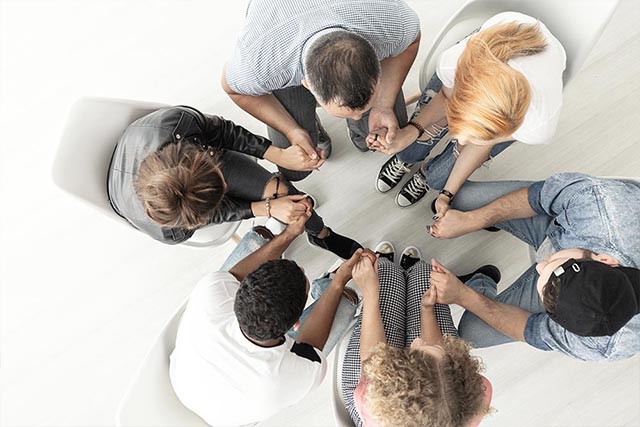 Benzodiazepines are highly addictive, with 1 in 3 prescription users experiencing some level of dependence after just 4 weeks with a prescription. If you or a loved one is suffering from benzodiazepine addiction, you're not alone and there are structured and effective ways to get help.
Benzodiazepine addiction treatment typically includes an initial assessment of the depth of the addiction, after which a custom treatment schedule should be prescribed. For example, many individuals require muscle relaxers to decrease the risk of muscle spasms and restless leg syndrome, which, in case of withdrawing from other drugs, would typically include a benzodiazepine.
Different approaches such as behavioral therapy, counseling, and stress or anxiety management are also important. This is especially true for benzodiazepine users who were prescribed the drug for anxiety, depression, or PTSD, who often experience a rebound period where the original symptoms of their mental disorder come back stronger than before. For this reason, treatment centers offering benzodiazepine addiction treatment must offer access to psychologists and therapists capable of handling the often very emotional process of withdrawing from benzos and rebuilding coping mechanisms to deal with stress and anxiety.
Benzodiazepines are still extremely commonly prescribed, despite rampant issues with addiction and abuse. If you or a loved one is struggling with benzodiazepine abuse, there is help. Addiction treatment will safely move dependent individuals through the withdrawal process, and into a safe, supportive environment where they can learn the skills and coping mechanisms to live drug free.
Recover from Addiction at Twelve South Recovery.
Your Insurance May Cover Treatment
Call us at 866-311-4524 to learn about your options, or check your insurance coverage online.
SOME OF THE OTHER ADDICTIONS WE TREAT:
CONTACT INFORMATION
ADDRESS
23712 Birtcher Drive,
Lake Forest, CA 92630
PHONE:
866-839-6876
EMAIL:
ADMISSIONS@12SOUTHRECOVERY.US