For those who are struggling with an addiction, there are many who struggle alone. With the often negative stigma from our society that seems to surround the topic of addiction, many addicts remain silent about the challenges and hardships they face. That is, until they hit a new low that requires them to receive the help they need, or continue on their path in their addiction.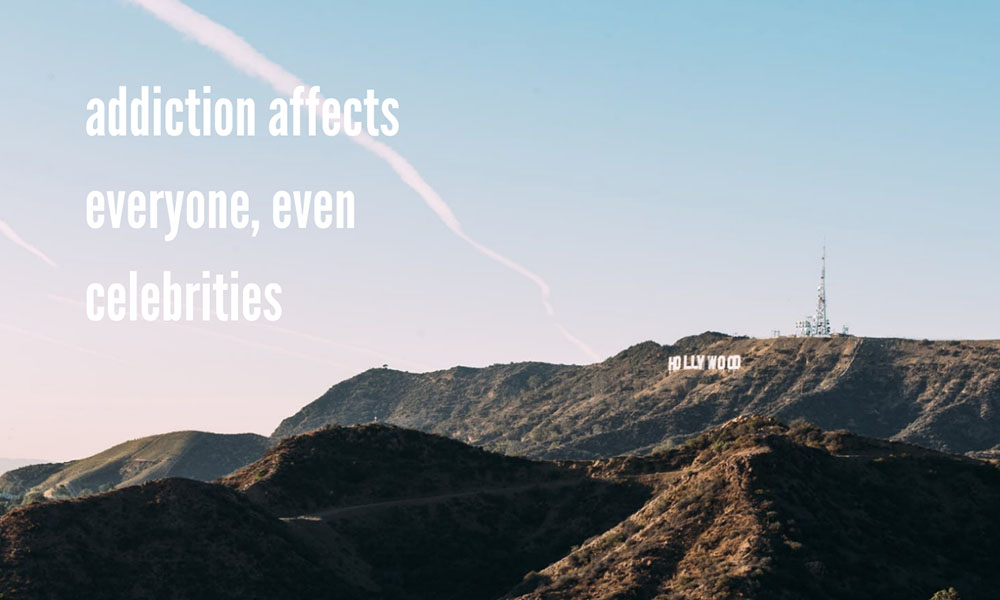 Although many of us suffer from addiction, it is still stigmatized, which in turn does nothing but harm. However, we know that addiction affects everyone. Regardless of gender, race, social status or your place of origin, anyone can become entangled in the thralls that addiction has.
Even some your favorite celebrities — actresses and actors that many people admire, adore and long to emulate — have struggled with addiction and begun publicly discussing it, in hopes of spreading awareness, and changing the landscape of recovery.
What celebrities are in recovery? Continue reading to find out.
---
1. Matthew Perry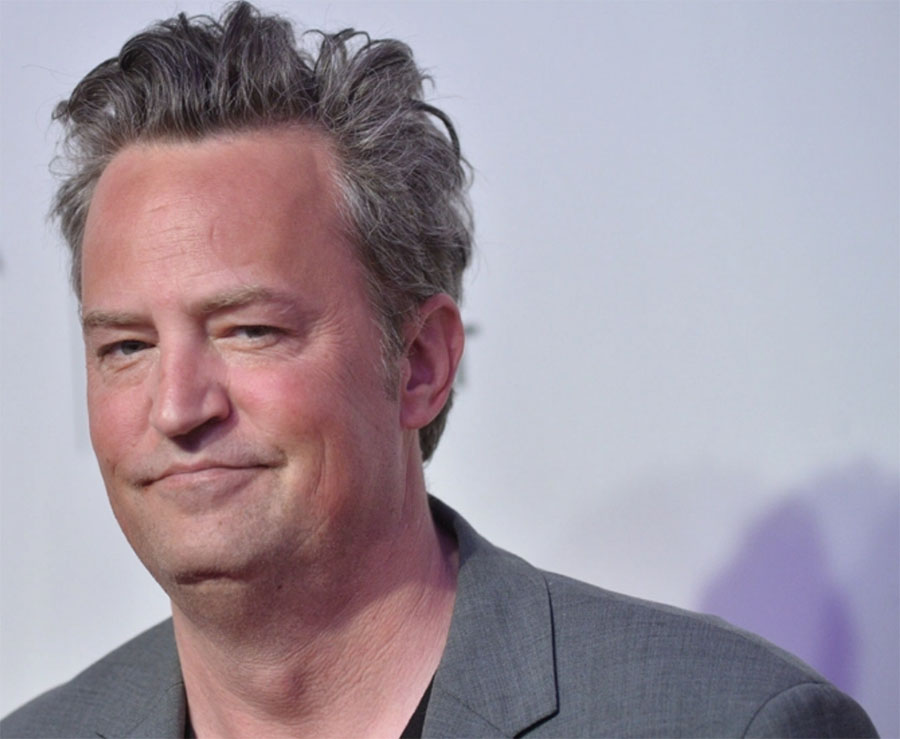 Matthew Perry — most known for his long-time run on the hit 90's television show Friends — has been open about his recovery for many years. During his time on the popular TV show as Chandler Bing, Perry began abusing alcohol, often hungover on set. Shortly after a jet ski accident in 1996, Perry was prescribed potent painkillers and quickly became hooked.
"Here, take this,'" the actor recalled the physician telling him. "I did and I felt better than I ever felt in my entire life. I had a big problem with pills and alcohol, and I couldn't stop."
Eventually, things got so bad that most everyone knew. The tabloids raved about Perry's struggles while he finally sought help. Now, years later, Perry is clean and sober. In fact, he has become an advocate for change surrounding the addiction recovery world.
Perry has publicly fought for those in the criminal justice system, with drug charges, to be put in treatment rather than incarceration. Along with this, he turned his Malibu home into a men's sober living home called Perry House. Although the facility is no longer open, as it was to expensive to maintain, Perry looks to relocate to a much more cost-effective location to continue to help addicts in recovery.
Perry has been quoted saying that being sober, and helping others who suffer from addiction is that, "thing I like the most about me."
---
2. Demi Lovato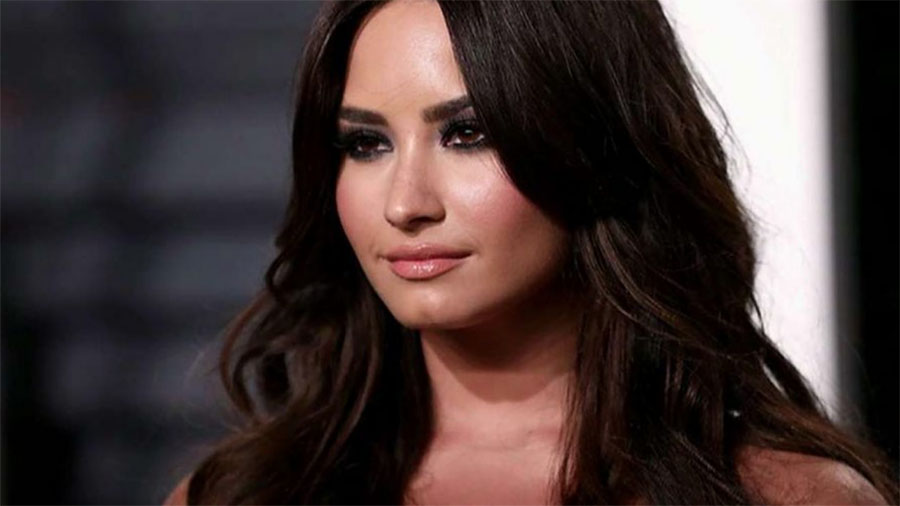 Demi Lovato — a Grammy-nominated and multi-platinum singer, actress, advocate and businesswoman — has long been open about her own struggles with addiction in the public eye.
The star quickly rose to fame at a young age. From her young childhood, onward, she was often cast in television hits and then, began her singing career in her teens. When Lovato was 18, she was sent to rehab for the first time, after dropping out of a Jonas Brothers tour in 2010 due to her predominate addiction to cocaine, alcohol as well as other drugs.
"I went on a bender of like, two months," Lovato mentioned in her 2017 documentary Demi Lovato: Simply Complicated. "There was one night where I used a bunch of coke and I popped a few Xanax bars and I started to choke a little bit, and my heart started racing. And I remember thinking 'Oh my God, I might be overdosing right now.'"
Lovato actively discusses her past in addiction and the process and road to recovery. She released her first book, titled Staying Stong: 365 Days a Year, where she details her "struggles ranging from addiction to depression, all the while on a search for self-discovery and happiness."
In late July of 2018, Lovato was hospitalized for an apparent overdose after years of being sober. In August, she released this statement: "I have always been transparent about my journey with addiction. What I've learned is that this illness is not something that disappears or fades with time. It is something I must continue to overcome and have not done yet."
She is now back on the road to recovery, in full transparency, with the world.
---
3. Carrie Fisher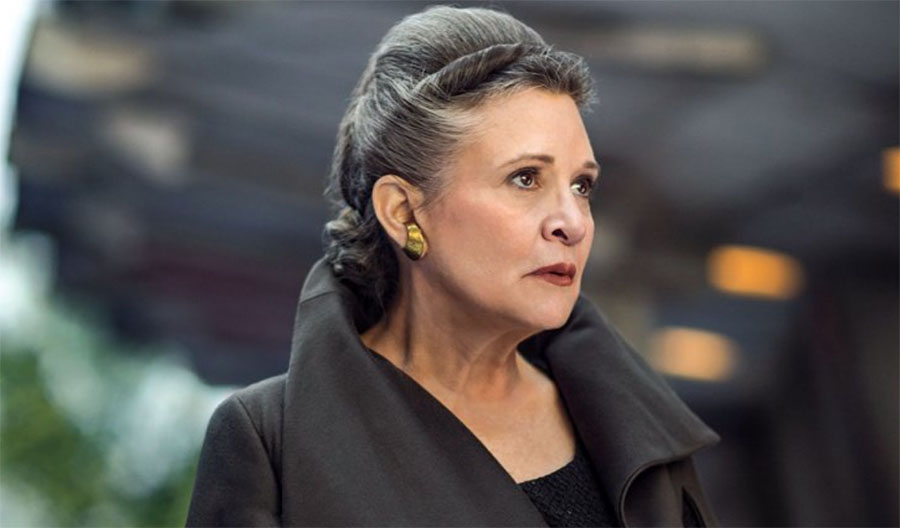 The late Carrie Fisher — known for her iconic role as Princess Leia in Star Wars — also struggled with addiction and mental health issues in her lifetime.
In an interview in 2015, Fisher discussed it briefly, "Happy is one of the many things I'm likely to be over the course of a day and certainly over the course of a lifetime. But I think if you have the expectation that you're going to be happy throughout your life — more to the point, if you have a need to be comfortable all the time — well, among other things, you have the makings of a classic drug addict or alcoholic."
Fisher passed away in December of 2016, however, she remained clean and sober until the end of her life. Rest in peace, Princess.
---
4. Russell Brand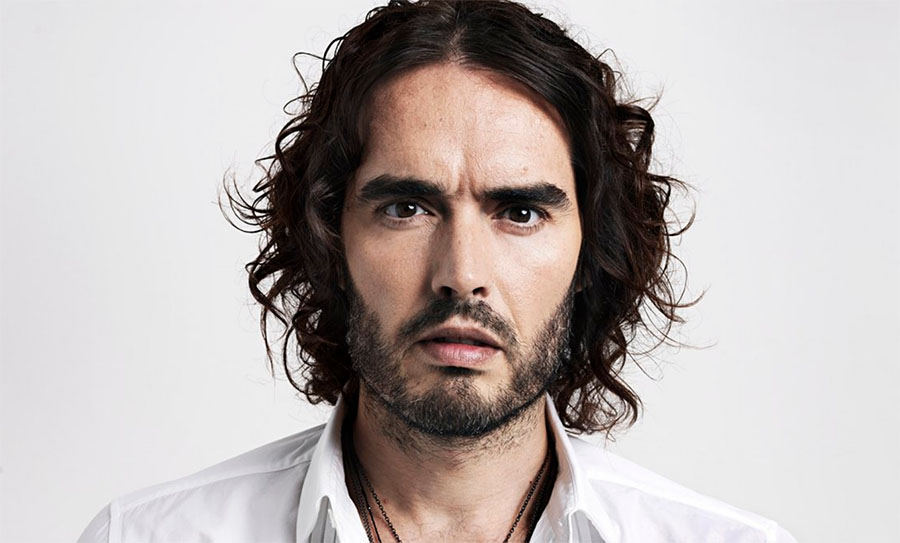 Russell Brand is an actor, author, comedian and activist who has always been fully transparent about his struggles with drug and alcohol use. Before his decision to get sober, Brand was arrested a dozen times, as well as hitting his rock bottom.
Now, Brand proudly has 16 years clean and sober. He often discusses his sobriety and recovery with the world, both humorously, and seriously.
"Drugs and alcohol are not my problem, reality is my problem, drugs and alcohol are my solution. If this seems odd to you it is because you are not an alcoholic or a drug addict. You are likely one of the 90% of people who can drink and use drugs safely. I have friends who can smoke weed, swill gin, even do crack and then merrily get on with their lives. For me, this is not an option. I will relinquish all else to ride that buzz to oblivion. Even if it began as a timid glass of chardonnay on a ponce's yacht, it would end with me necking the bottle, swimming to shore and sprinting to Bethnal Green in search of a crack house. I look to drugs and booze to fill up a hole in me; unchecked, the call of the wild is too strong."
Brand acknowledges and shares about his addiction, and recovery, and even offers advice and resources on his website.
---
5. Robert Downey Jr.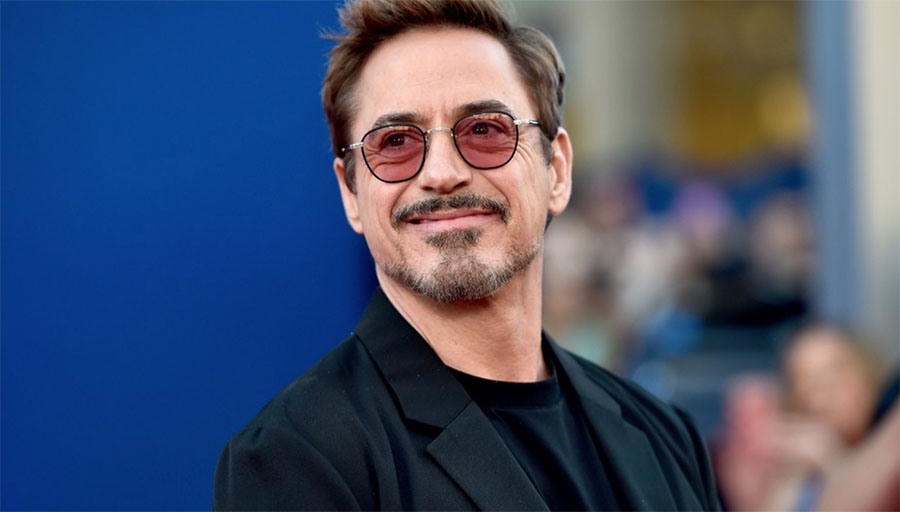 Robert Downey Jr. — known for his huge role as Iron Man along with his casting in The Avengers — has publicly struggled with alcohol and substance abuse for some time. From the start of his acting career, in the early 80's, to the early 2000's, Downey's addiction was often shown in tabloids.
In 2001, while on parole, Downey was found barefoot, wandering around Culver City, California and was arrested on suspicion of being under the influence. He was then fired from his current role and sent to rehab. In 2003, he finally made the decision to seek lasting recovery, after his wife gave him an ultimatum.
In a 2014 interview, Downey said, "You're confronted with histories and predispositions and influences and feelings and unspoken traumas or needs that weren't met, and all of a sudden you're three miles into the woods. Can you help someone get out of those woods? Yes, you can. By not getting lost looking for them."
Now, with 15 years clean and sober, Downey has risen to stardom and done some of his best, most consistent work as an actor. He credits his success to his sobriety.
Are you or a loved one suffering from addiction? At 12 South Recovery, we aim to help restore balance to every area of your life – treating your mind, body and spirit, to find true recovery from addiction and mental health disorders.

Contact 12 South Recovery at 866-839-6876 today.