Whether you've struggled with substance abuse in the past or are concerned about drug and alcohol use in your college, going to college doesn't have to mean substance abuse. But it's also true that many teens and young adults go to college and find themselves on their own for the first time, with limited supervision, their own money, and the ability to do almost anything they want without rules, leading many to experiment with drugs, alcohol, late nights, and partying. This type of freedom and lifestyle can be dangerous for someone who has already gone into recovery, and, when paired with peer pressure, it can be difficult to avoid a relapse.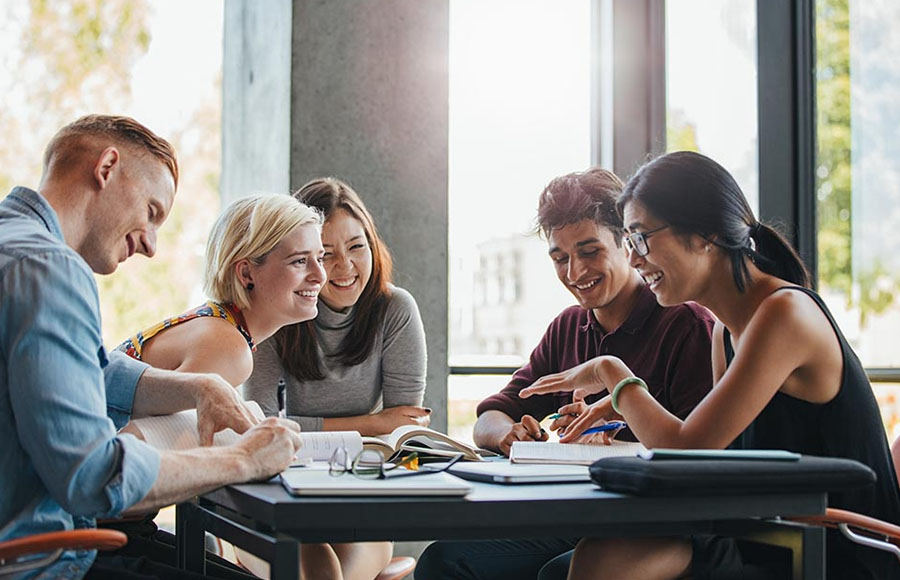 However, you can maintain your recovery and your college experience doesn't have to include drugs or alcohol. Preparing to stay sober will equip you with better guidelines to follow and will ensure you have a fallback plan in case you need help. In addition, you don't need to drink to enjoy many of the activities and much of the social life on many campuses.
These 7 ways to maintain your sobriety in college will get you started.
---
1. Explore Sober Living Options
Many colleges and universities offer special accommodations for students struggling with substance abuse. For example, Texas Tech has a long-established recovery program, and offers a sober living dorm on-campus, with a strict no-alcohol policy. Many other campuses offer similar accommodations. You may have to ask about them specifically or seek sober living off-campus, but options are always there.
Why? A sober-dorm or sober-home on-campus may house others in recovery or persons who simply prefer not to drink depending on the campus. However, it will help you to avoid situations of peer pressure, direct exposure to drugs and alcohol, or accidentally being handed or given alcohol.
---
2. Attend a Sober College
While many colleges and universities offer at least some accommodation for persons in recovery, others are actually designed to be completely sober. For example, many Christian universities actually ban drugs and drinking on campus. They aren't always successful but attending one will cut down on the prevalence of drinking on your campus. Another consideration is that you can check the Association for Recovery in Higher Education. The ARHE is dedicated to providing resources and help to sober students and any university or college enrolled as a member will be a sober school. This will give you more options, because the entire campus will be drugs and alcohol free.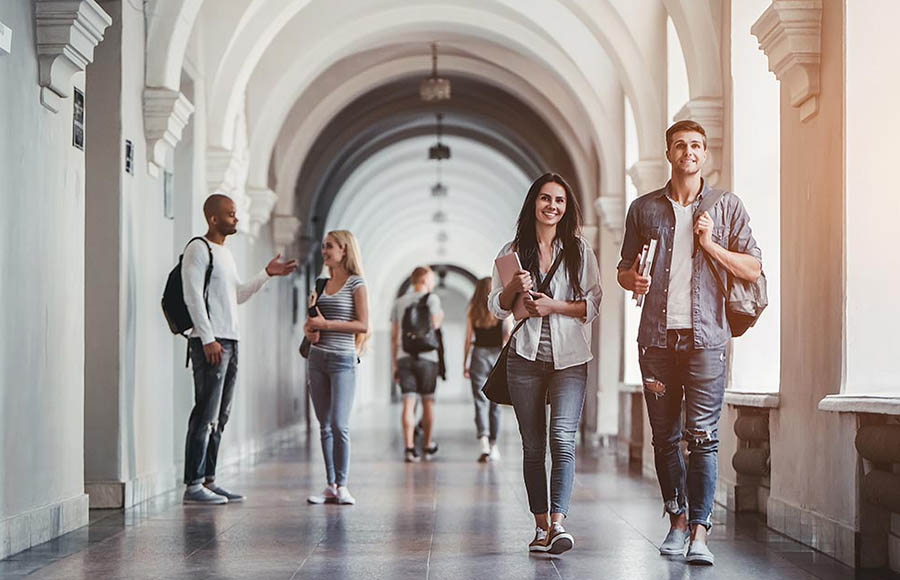 It's also important to keep the opposite in mind. Some campuses have a reputation for being "party colleges". You likely want to avoid any university with this type of reputation, unless it's worth it for you to attend anyway or you don't have any other options. Review the reputation and student body of the school before you attend, ask your counselor about partying on campus and your options, and make sure you go into any school fully prepared for the party culture on campus.
---
3. Prepare for Peer Pressure
In an ideal world, no one would pressure you to drink. Unfortunately, peer pressure will happen and it may even happen a lot. You need to be prepared so that you have reasons not to drink, know what to say, and how much you want to share. Importantly, not all of your peers will be mature or even sensitive to your problems, they may not respect that you had a problem with alcohol in the past and therefore may keep pushing. However, most will be respectful if you simply say no and explain that you're in recovery after an addiction.
You can try saying things like:
"I'm sorry, I don't drink."
"I'm not drinking tonight"
"No, thank you."
"I'm in recovery from an alcohol addiction and I can't drink."
If you want to protect your privacy but someone keeps pushing you to drink, you can use excuses such as "I don't like alcohol", "I'm allergic", "I had a really bad experience last time and I don't want to drink right now" and similar. However, your best option is to say no and explain why, because most of your peers won't continue to ask in the future if they know you're refusing for a good reason.
---
4. Get Involved with (Sober) Activities
Importantly, you also won't have to join the math or chess club to meet people. Most campuses have a range of groups, clubs, and activities scheduled for students who want to do everything from video games to recording their own films. There are dozens of options on nearly every campus, including cooking and shopping related activities. You can ask your counselor or go on the college's social media pages and groups to look to see what is there.
Why? Sober activities will help you have fun without alcohol, so you'll be less tempted to join in on the non-sober activities. You'll also keep yourself busy, which will help a great deal with being lonely and sad and therefore vulnerable to cravings and relapse.
---
5. Stay in Touch with Parents or Guardians
Most people need some form of accountability which is why people going into relapse often withdraw from friends and family before doing so. It's important that you stay in touch with friends and family, keep them up to date on how you're doing and how your sobriety is going. If you find yourself feeling guilty or even irritated about having to do so, it may be a sign that you're putting yourself in a mindset where you will relapse.
You can also ask your parents and guardians to check on you, so that you aren't solely responsible for checking in.
---
6. Maintain a Healthy Schedule
Getting enough sleep, regular exercise, good nutrition, and maintaining a regular schedule are important for your mental and physical health. Why? Not sleeping enough will make you fatigued, will result in decreased dopamine production in the brain, and will likely make you feel unhappy, which makes you more likely to relapse. Similarly, exercise in addiction recovery helps to promote better blood flow and oxygenation of the brain and stimulates dopamine and serotonin production – actively making you happier and giving you more energy. Nutrition also plays an important role, because nutritional deficiencies make you feel bad, can cause depression, and will contribute to a relapse.
---
7. Get Help and Support
Whether you seek out a 12-step group like Alcoholics Anonymous or Narcotics Anonymous, enroll in an addiction rehab outpatient group, or attend counseling while at college, it's important that you actively seek out help. Even having a sober buddy you can call when you experience cravings will help you to stay sober. Attending regular meetings, whether 12-step or science-based alternatives like SMART Recovery will help you to stay accountable, which will contribute to your ability to stay clean and sober.
Many universities will accommodate special needs and many also have existing facilities for sober students, including on-campus meetings, sober-living homes, and even counseling and therapy. You can also likely join student-body groups dedicated to staying sober, and you will likely find you're not the only student in recovery. Note that many colleges have programs to prevent substance abuse in place as well.
While most colleges will put you in closer proximity with drugs and alcohol, you can stay clean and sober and have an enjoyable college experience. While you will have to prepare and not everything may go as smoothly as you might hope, you can stay clean sober.
Are you or a loved one suffering from addiction? At 12 South Recovery, we aim to help restore balance to every area of your life – treating your mind, body and spirit, to find true recovery from addiction and mental health disorders.

Contact 12 South Recovery at 866-839-6876 today.