TREATMENT FOR
YOUNG ADULTS
Specialized mental health and addiction treatment for those in early adulthood.
At 12 South Recovery, we recognize that young adults struggling with mental health or addiction require a specialized approach that addresses their unique developmental, social, and emotional needs. Our tailored program provides a safe and supportive environment where young adults can receive individualized care and attention, aimed at promoting lasting recovery.
We utilize a combination of evidence-based therapies, holistic approaches, and skill-building exercises to empower our patients to take control of their lives and overcome addiction and mental health issues. Our program emphasizes developing healthy coping skills and sustainable self-care practices, equipping early adults with the tools they need to build a foundation for a fulfilling future.
In addition to our core treatment program, we offer comprehensive family therapy, reintegration, and aftercare services to ensure our patients have the support they need throughout their recovery journey. At 12 South Recovery, we're committed to helping young adults achieve their goals and reclaim their lives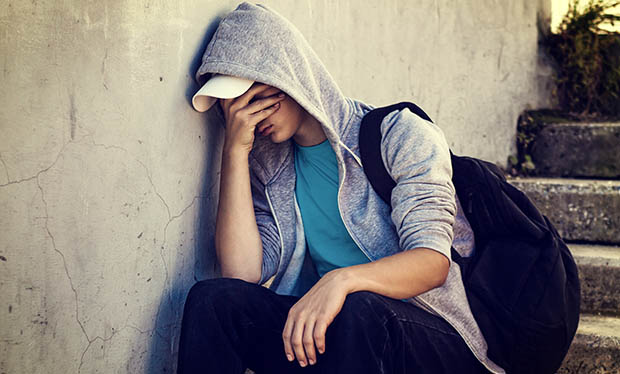 YOUNG ADULTS AND
MENTAL HEALTH
Young adults struggle with more pressure, and more mental health problems than ever before.
According to the 2021 National Survey on Drug Use and Health, young adults (age 18-25) have the highest proportion of mental illness among the growing 57.8 million adults in the US who struggle with mental health issues. Nearly half of those affected by mental health issues experience a significant negative impact in their lives, and recent trends suggest that mental health issues among young people in the United States may be increasing. A third of young adults experienced a mental illness in 2021, and over one in ten experienced a serious mental illness. Many young adults are also more likely to engage in behaviors that may exacerbate their mental health struggles, such as increased use of drugs and alcohol.
Research shows that for individuals with both an addiction and mental health issue, receiving treatment for both leads to much better outcomes. When looking for treatment, it may be helpful to find a facility that also specializes in treating co-occurring disorders, like 12 South Recovery.
RISKS OF MENTAL ILLNESSES

IN TEENS AND YOUNG ADULTS

While millions of young adults experience mental illnesses including depression, anxiety, schizophrenia, eating disorders, and substance use disorders, they can often remain untreated. This can greatly negatively impact those people both now, and in the future.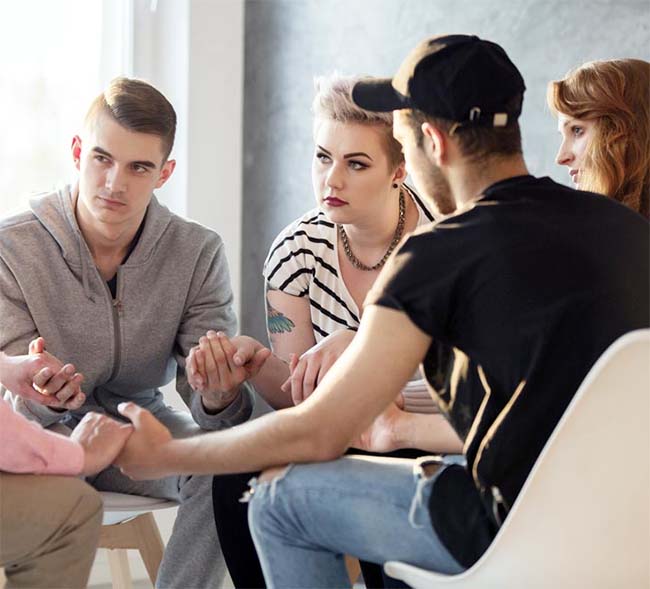 Teens and young adults are still developing, and imbalances in emotional and mental health can negatively affect brain development, increase risk-taking behaviors, and result in reduced physical health through stomach upset and lack of sleep.
Mental illnesses can further result in self-harm, starvation and food deprivation, substance use disorders, suicidal ideation, and suicide.
Getting treatment for a mental health disorder is critical, not only in reducing that risk and allowing the person to focus on their education, work, and personal life so that they may continue to build the foundation of their future, but also to ensure that mental health problems don't result in physical health problems or death. Getting help is about quality of life now, and in the future.
DUAL DIAGNOSIS

IN TEENS AND YOUNG ADULTS

Dual diagnosis, or instances where someone has both a mental health disorder and a substance use disorder, is incredibly common.

Emerging adults who are dealing with both substance abuse and mental health issues face significant challenges. Research shows that one in four young adults struggle with a substance abuse disorder, and those who also struggle with mental illness are particularly vulnerable. In 2019, nearly half of young adults struggling with mental illness also had a substance use disorder. This highlights the importance of providing young adults with integrated treatment that addresses both substance abuse and mental health issues.

A young adult treatment program that specializes in dual diagnosis can provide the necessary support and resources to help individuals overcome these challenges and achieve lasting recovery. By providing this comprehensive approach to treatment, our specialized programs empower young adults with the support, skills, and tools needed to improve their overall well-being and lead fulfilling lives.
YOUR HEALTH INSURANCE MAY COVER TREATMENT
Verify insurance coverage quickly over the phone or online – No commitment.
MENTAL HEALTH TREATMENT AT
12 SOUTH RECOVERY
At 12 South Recovery, we understand that adolescents face unique challenges to their mental health and stability.
Our young adult treatment program is designed to cater to those unique needs, and the personalized needs of each individual in our care. Young adults heavily rely on their social groups, including family, friends, and school. Our program is designed around the following premises:
ADMISSIONS
12 South Recovery is dedicated to providing personalized care and support to teens and young adults in our care.
As we strive to provide the best possible care for our patients, we conduct an initial screening during the admissions process. This enables us to assess your unique needs and determine which type of care is most suitable.
We Make Getting Treatment Easy.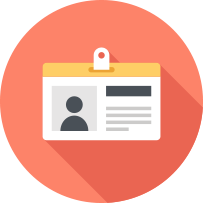 1. Verify Insurance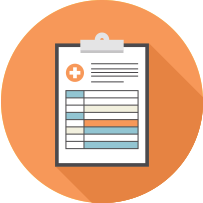 2. Quick Assessment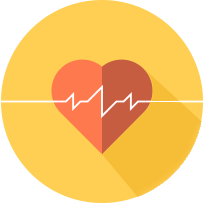 3. Pick Your Level of Care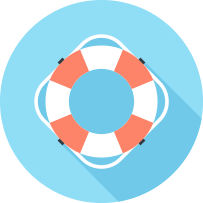 4. Begin Treatment & Therapy
Call Us Today or Check Your Insurance Coverage Online
WHAT TO EXPECT
AT 12 SOUTH RECOVERY
Our Orange County mental health treatment facility offers industry leading outpatient care.
Our outpatient young adult treatment program is structured to address the particular needs of young adults, with a flexible schedule that fits around their existing commitments. Our team consists of licensed and trained professionals who are dedicated to providing high-quality care to our patients.
We take a holistic approach to treatment, addressing a range of factors that can impact a person's mental health and wellbeing. This includes family and community influences, the home environment, behavior patterns, and physical health. By focusing on these areas in addition to traditional therapy methods, we strive to provide our patients with a comprehensive and effective treatment plan that addresses their unique needs and challenges.
OUR YOUNG ADULT TREATMENT PROGRAMS
12 South Recovery offers a highly regarded, state licensed outpatient treatment program specifically tailored for young adults.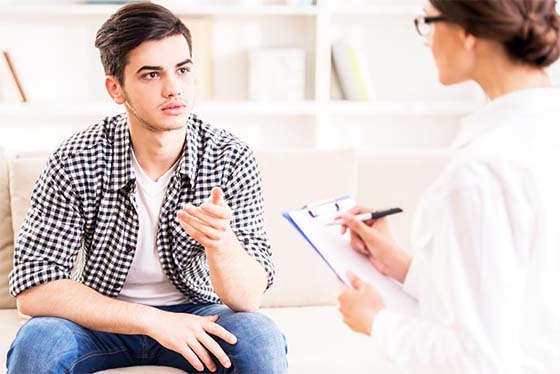 OUTPATIENT
Our outpatient treatment program provides flexibility and convenience, allowing you or your loved one to receive care at our Orange County facilities while still living at home. This means you can maintain your daily routine and have more freedom. Outpatient treatment has a lighter treatment schedule, which can be ideal for individuals who need to attend school or work. However, we understand that outpatient treatment may not be suitable for everyone, especially if their home environment poses recovery challenges. If outpatient treatment isn't the best fit for you, our team will work closely with you and your family to explore other options that meet your care needs. This may include local sober living options or other intensive treatment programs.
COMPREHENSIVE TREATMENT

FOR YOUNG ADULTS

12 South Recovery maintains a team of licensed and caring therapists, medical doctors, and counselors.

Our comprehensive and individualized treatment programs use evidence-based therapies and techniques. We offer treatment for addiction, mental health, trauma, PTSD, anxiety, depression, borderline disorder, bipolar disorder, and others. Our young adult program is available for individuals of any gender between the ages of 18 to 25. While our base programs are not divided by gender, we strive to ensure that gender-oriented options are available when necessary. Programs last an average of 60 to 90 days, but are tailored to the individual and their needs.
Treatment Includes:
Every program is tailored to individual needs, updated on a weekly basis throughout treatment, and designed to provide the most comprehensive treatment possible.
STUDENT FRIENDLY TREATMENT
It's crucial that family be able to send their loved ones to treatment knowing that their safety, privacy, and individual needs are taken care of. It's also critical that any student be able to continue attending school while receiving help. We are committed to ensuring the safety and privacy of every young adult in our care.
GETTING
HELP
If your loved one is struggling with a mental illness it's critical to get help.
Young adults are especially vulnerable to addiction and mental illness, and repercussions can be significantly greater for the developing brain and body than for an adult. 12 South Recovery offers an evidence-based program designed to meet the needs of young adults. We're passionate about delivering that program with compassion, care, and understanding. We care about people, and our team are experienced in caring for and helping young people, learn, develop, and heal.
Call us at 866-839-6876 to schedule a consultation, or to learn more about our young adult treatment program.
CONTACT INFORMATION
ADDRESS
23712 Birtcher Drive,
Lake Forest, CA 92630
PHONE:
866-839-6876
EMAIL:
ADMISSIONS@12SOUTHRECOVERY.US