Do you experience intense emotions you cannot simply manage on your own? Maybe you have difficulty facing the everyday stress that comes from your mental health illness. Have you experienced repetitive conflict in relationships with your spouse, friends, or family? Depending on your condition, dialectical behavior therapy (DBT) might be the right treatment option for you.
This type of talk therapy can treat people from various backgrounds. With DBT, your health plan goals can be effectively achieved.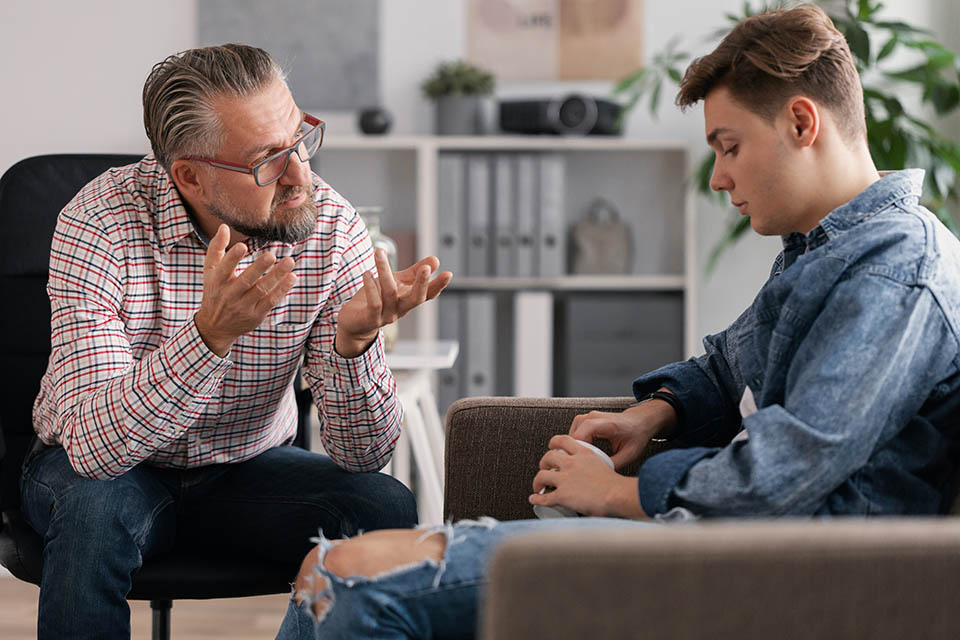 Dialectical Behavior Therapy Overview
DBT is an evidence-based type of talk therapy based on cognitive-behavioral therapy (CBT). DBT helps educate clients on new strategies and skills that help manage the difficulties of stress, improve relationships with family and friends, and regulate emotions. This therapy was created using behavioral, cognitive, and dialectical principles.
The use of dialectics is one of the big things that differentiates DBT from CBT. Dialectics are defined as two seemingly contradictory statements that exist at once – for example, "I am trying my best, and I want to try harder." It's crucial in DBT to use the word "and" instead of "but" because it emphasizes that two opposites can be true at once. All cognitive and behavioral changes are made through this lens.
A DBT treatment plan typically is divided into a skills training group, individual psychotherapy, and telephone consultations. Treatment happens weekly depending on the treatment plan developed and provided by the mental health specialist.
Individual Therapy
In individual therapy, clinicians focus on replacing destructive behaviors with more productive strategies that help improve client motivation. This better assists the client with achieving treatment goals. Individual therapy can help with the following:
Identifying behaviors that create issues for the individual
Practicing radical acceptance
Helping manage responses to critical situations
Coping with life-threatening behaviors
Group Therapy
People facing challenges with new behavioral skills receive help in group therapy. These are a few of the DBT skills:
Mindfulness: being conscious in the current time
Emotion regulation: taking control over our emotions
Distress tolerance: managing distress in a healthy manner
Interpersonal effectiveness: building and maintaining healthy relationships
Telephone Coaching
The least time-consuming part of DBT is telephone coaching calls. They're usually brief and extremely problem-solving-oriented. DBT uses the 24-hour rule. A client may call in these circumstances:
Needing help during a crisis
Looking for advice on how to use certain skills
Experiencing suicidal thoughts or feelings of self-harm
Who Can Benefit From Dialectical Behavior Therapy?
According to an article published in the Mental Health Clinician, DBT was originally created to treat clients with borderline personality disorder (BPD). Trials have shown the efficacy of DBT in other mental health conditions too. DBT can also treat:
Mood disorders, such as depression and bipolar disorder
Anxiety disorders, such as generalized anxiety disorder (GAD), social phobia, and panic disorder
Eating disorders, such as binge eating disorder, bulimia, and anorexia
Substance use disorders (SUDs)
Posttraumatic stress disorder (PTSD)
Impulsive behavior
DBT can also treat clients that express self-destructive, self-injury, or chronic suicidal thoughts or behaviors that are likely associated with the conditions above. Choosing this type of therapy can be a resourceful choice to make when researching treatment alternatives. DBT can substantially improve a person's quality of life.
Benefits of Dialectical Behavior Therapy
DBT goes beyond psychiatric conditions. It improves an individual's well-being. DBT can treat and lower the symptoms that are associated with certain health conditions that clients face every day. This type of therapy helps resolve problems with self-acceptance. It allows the client to change self-destructive behaviors. The therapist offers a sense of validation; therefore, an individual is more likely to properly cope with change without experiencing distressing thoughts.
DBT gives a client the ability to think more positively by changing thoughts or beliefs that are not effective. Learning new skills gives a person the ability to enhance their capabilities. With support, the client is encouraged to recognize beneficial behaviors and put them into practice.
Preparing for Dialectical Behavior Therapy
Starting therapy is always a huge step. It takes a lot of dedication to change. This is dually true for DBT because it involves more time than other types of therapy. Before reaching out for DBT treatment, a person should ask themselves these questions:
Am I comfortable engaging in a group?
Do I feel comfortable opening up to a therapist?
Can I dedicate the time and mental energy necessary to make a long-term change?
Will I do the necessary therapy homework?
If a client is still interested in pursuing DBT treatment after answering these questions, they should look for a facility that offers this treatment modality. Most facility websites list the therapeutic approaches they offer. Additionally, a client can call a treatment facility to get more information. Because DBT can take a long period to show effectiveness, the client may want to ensure DBT is offered in an outpatient setting as well.
Dialectical behavior therapy is a traditional therapeutic modality that helps break down black-and-white thinking and encourages acceptance. These aspects differentiate it from other techniques. DBT can be used to treat a variety of mental illnesses and addictions. 12 South Recovery offers DBT alongside many other therapies. We understand that everyone comes into treatment with unique needs. Our facility offers truly individualized treatment plans, created in collaboration with you. By offering a variety of traditional and holistic therapies, we can help you heal all aspects of your wellness. If you feel that you need help managing your mental health, you don't have to fix it on your own. Call 866-839-6876 for help.