An intensive outpatient program (IOP) could be highly beneficial for young adults facing addiction challenges. Not many people understand the benefits of this method of treatment, but it can come with many perks. Substance use disorders (SUDs) and mental health conditions associated with addiction can be difficult for people to manage on their own. Residential treatment centers (RTCs) can be very helpful if your condition requires 24/7 assistance. Outpatient support may be beneficial for people who need a little extra help after completing an RTC or partial hospitalization program (PHP). Let's explore what an IOP may have to offer and review the benefits involved in a typical treatment plan of action.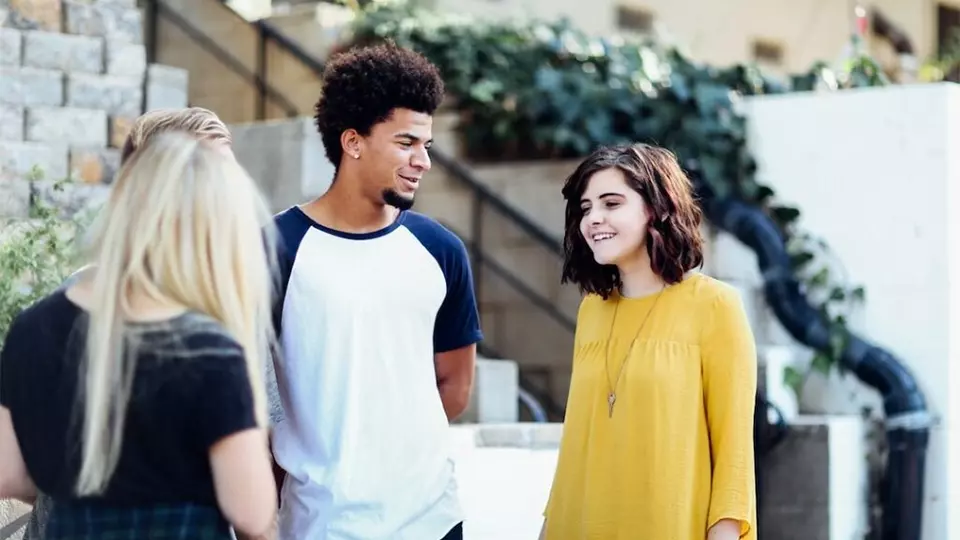 IOP Overview
According to the National Association of Addiction Treatment Providers, an IOP is a beneficial program that treats clients by teaching them the life skills needed to cope with their mental health conditions and SUDs. The program gives young adults the chance to still attend college classes and work on a part-time basis.
What Does IOP Look Like?
Outpatient programs are an alternative to inpatient and RTC; therefore, they have the option to still live at home, rather than live in a treatment center away from friends and family. Some programs are held in the evenings to allow for flexibility. Many young adults can't drop responsibilities like babies or employment. An IOP opens up more time for the individual to tackle other commitments during the day.
Sessions typically run for nine hours a week, split into three-hour sessions. Many programs become less time-intense over time. The length of treatment can range from weeks to several months depending on what the program is required for. Weekly sessions and goals in an IOP may include:
Individual therapy
Group therapy sessions
Case management
Medication management services
Teaching new problem-solving skills
Improving coping strategies
Identification of psychological problems
Achieving and maintaining abstinence
Introduction of discipline in client's lives
SUD Programs
According to a literature review published in Psychiatric Services (Washington, D.C.), substance abuse IOPs are targeted services for individuals with SUDs. Certain individuals may not need medical detoxification or 24-hour supervision. These IOPs are typically designed to facilitate relapse management and educate clients on coping strategies to help manage their condition. Strong dedication and steady commitment to an IOP are an imperative part of care for SUDs in relapse prevention. Some clients who are discharged from an inpatient program may benefit from the extra support an IOP provides.
What Other Conditions Can IOP Treat?
IOP isn't just for SUD. Based on a study published by the Journal of American College Health, an IOP can also meet the needs of suicidal college students. College counseling centers (CCCs) have limited capacity to mentally support high-risk students who need intensive care; therefore, IOPs are a great alternative for suicidal undergraduates that are aged 18-24. An IOP is also beneficial in treating mental illnesses such as:
Depression
Eating disorders
Post-traumatic stress disorder (PTSD)
Bipolar disorder
Borderline personality disorder (BPD)
Benefits of an IOP
An IOP will not separate a client from their loved ones as it is outpatient. They do not interfere with social lives except to discourage toxic relationships and those centered on substance abuse. Several treatment services are offered in a typical intensive outpatient program.
The limitations to clients who are seeking outpatient help are few and far between, compared to those seeking RTCs. IOP is often more flexible than inpatient programs, giving an individual more freedom. Certain programs can be surprisingly budget-friendly and may allow a client to combine their program with another type of therapy. Additionally, clients can practice, in their usual environment, the skills they learn in their program. Outpatient services can assist a person in their journey to long-term recovery.
Where to Get Started
Young adults can find positive results from joining an IOP. There are a few things to take into consideration when deciding whether an IOP is right for you. It may be an effective choice if the following circumstances exist:
You have responsibilities that cannot be dropped
You're just out of an inpatient or RTC program
You have a history of addiction or mental illness
You're open to changing your unhealthy patterns
When considering an IOP, it could be a smart choice to reach out to your insurance company. They can tell you if the specific program you choose is covered. Additionally, they can guide you on the out-of-network options. It is good to know that outpatient programs do not require a stay in a treatment center; therefore, it may be a fair financial decision.
With the help of family and friends, doing research, and taking the time to balance the pros and cons of signing up for an IOP you could be headed in the right direction to success.
Many young adults find positive results from joining an intensive outpatient program. SUD-focused IOPs are typically designed to facilitate relapse management. Mental illness-focused IOPs may help clients learn more effective coping skills. If you're struggling with SUD or mental illness, 12 South Recovery can help you start healing. We offer IOP to clients with SUD, mental illnesses, and dual diagnosis. We find that successful treatment includes both individual therapy and group therapy. Additionally, we offer holistic modalities which promote self-expression, emotional awareness, and overall wellness. Our therapists provide compassionate, individualized care to each client. If you feel that you need professional help, call 12 South Recovery today at 866-839-6876.