Gratitude is an intrinsic element to many forms of addiction recovery. Whether you're attending AA, any form of 12-Step, or science-based programs like SMART Recovery, gratitude is often a strong focus.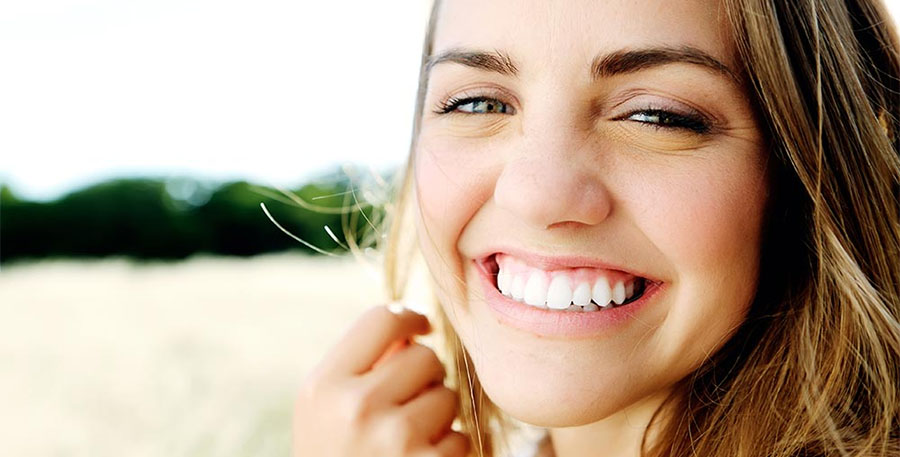 Attitude of Gratitude is a term first developed by Alcoholics Anonymous and used throughout most 12-step programs. It's also moved into non-AA treatment and often into everyday life. While many people struggle with gratitude as a concept, developing an Attitude of Gratitude is quite simply the act of recognizing the value of good things that happen or that you have and taking time to actively be grateful for them – otherwise known as appreciating them. This is extremely helpful to recovering addicts, because Gratitude can translate in many ways, from being thankful and appreciative to actively going out of your way to show appreciation.
These 8 ways to maintain an attitude of gratitude in addiction recovery will put you on the right path to staying focused on what's important.
1. Take Stock of What You're Grateful For
Whether you have a lot going on in your life or almost nothing, you can likely find even something to be grateful for. For example, if you're in recovery, you can be grateful that you made it this far, that you had the willpower and perseverance to get that far, for any people who have helped you, or even for a roof over your head. Taking stock of what you're grateful for should be about stepping back and taking stock of what you appreciate, what has gone right, and how things have gone better than they could have.
Here, some people choose to keep a gratitude journal or to note down things they're grateful for in other ways. You can choose to do this if you need a structured way to consistently notice what you are thankful for.
2. Practice Mindfulness
Mindfulness is a practice that is increasingly used in holistic addiction treatment, but also something that can help you to be grateful separately from recovering from an addiction. Mindfulness is the simple practice of living in the present, paying attention to the present moment, and letting thoughts go rather than focusing on them. This follows the principle that most people spend about 47% of their time worrying, resulting in anxiety, depression, and less enjoyment of what they are actually doing.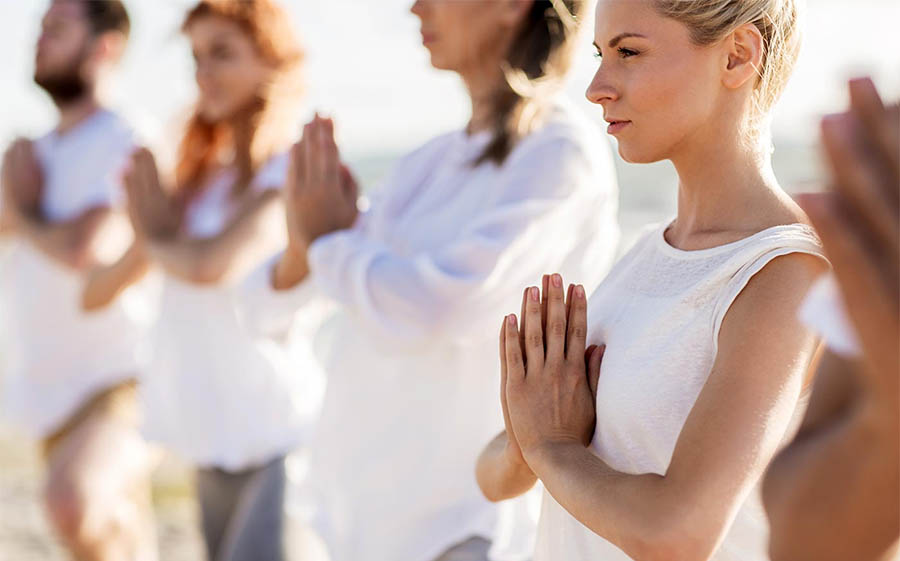 Mindfulness can include a professional and structured course such as Mindfulness Based Stress Reduction (MBSR) courses, mindfulness meditation, mindfulness recovery classes offered through a treatment facility, or unstructured mindfulness done on your own through an app like Headspace or through a local teacher. The important thing is that you learn how to focus on what's important in the now rather than stressing about the past or future.
3. Notice the Little Things
While there are many things that you can be grateful for, many people spend a considerable amount of time looking for big or important things that have meaning. It's important to keep in mind that things don't have to have any significance for you to be grateful for them. The sun could be shining, someone could have wished you a good day, you could have a good book, have woken up happy, or any number of other seemingly insignificant things. Think about little things that make you happy on a day to day basis. For example, the taste of coffee or your favorite dish, your favorite TV show, learning something, a joke. Or, things such as the satisfaction from doing your work well, from cleaning your home and taking care of yourself, from taking a hot bath, or putting time and effort into learning a new skill or hobby.
The important thing is that you take stock, recognize where things contribute to making your life better, and give those things a moment of attention so that you know they are there.
4. Contribute and Help Others
Most people tend to be happier and more satisfied with life when they contribute to others and help them with their own lives. This applies whether you're volunteering to help others, doing things that make your friends and family happy, or working in a way that contributes to your community and surroundings. Volunteering actually triggers the reward system in your brain, causing you to feel happier and more satisfied. This happens because most humans are 'wired' to benefit from social good, including helping others. When you do good things, you just feel good, which will help you to feel better.
However, you should volunteer with the caveat that putting yourself in a situation where you are exposed to persons who are still addicted and using may not be a good idea in the early stages of your recovery.
5. Accept Imperfection and Life as It Is
One of the biggest threats to being happy with what you have and being grateful for what you have is consistently trying to measure yourself against a standard of perfection. You've gone into recovery, life should be perfect now right? Unfortunately, life will always have its ups and downs, you will always have your ups and downs, and you will always have things that don't go as planned. Whether those things are slip ups and relapses, problems at work or in your personal life, or even small things like traffic lights, you need to learn to accept them and be grateful for life anyway. Nothing will ever be "perfect", and challenges can be used to grow, learn, and even to give you a better perspective on good things in your life.
6. Forgive Yourself and Others
Suffering from a substance use disorder can cause you to do things you aren't proud of. Many people experience shame and guilt regarding their addiction. However, a substance use disorder is a disease, it's often the result of choices you made, but choices you made without the intention to become addicted. You may have made mistakes, but you are trying and you are in recovery and getting better. Recognizing that and working to forgive yourself is an important step. At the same time, you should work to both forgive others who may have made things worse for you or said harsh things while you were addicted and work to reach closure with them.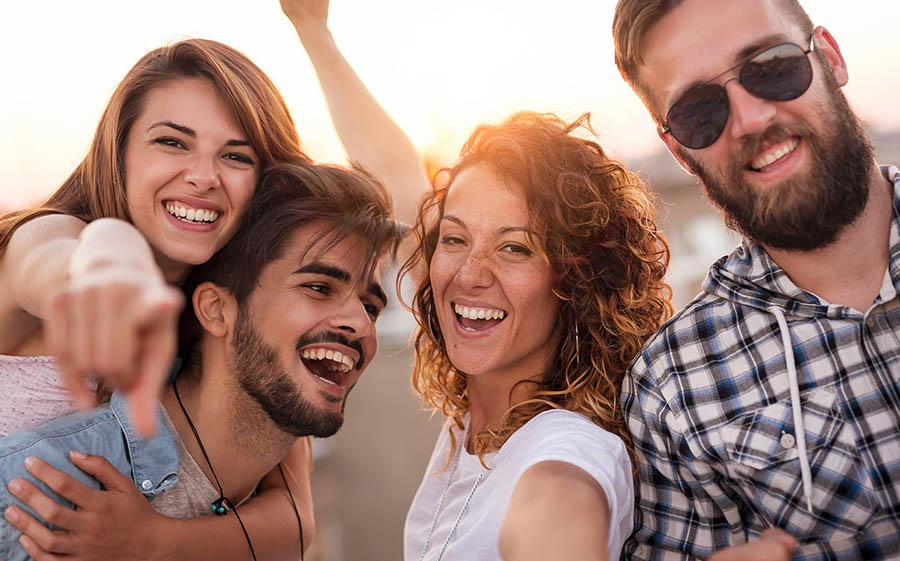 7. Express Gratitude to Others
Most of the time, our friends and family constantly do small things for us that may not seem like much, but are a consistent and constant sign of love. Even if you don't have any close friends and family, you do likely have sponsors, peers at your self-help group, counselors, and new friends you may have made on your way to recovery. Taking the time to recognize what others are doing for you, no matter how small, and expressing gratitude to them, will help you to recognize their efforts and how much you are appreciated and cared for.
8. Make Space for Things that Make You Happy
It's difficult to be grateful for everything if you're constantly working and struggling. Many people jump out of recovery and into trying to get their life back on track, which may include long hours at a job, spending time with children, or even going back to school. No matter what you're doing with your life, it's also important that you take the time to create space and moments for yourself to just relax and do things that make you happy without drugs or alcohol. For example, you can spend time with friends, go swimming, go for hikes, go see your favorite movies, get a massage, or anything else that makes you happy. Here, it's always good if you have hobbies that you truly enjoy, and if you don't, you can always work on developing some. Why will this help you to stay grateful? Taking time out from your busy life will give you perspective, time to take stock and see what you have, and room to enjoy your life.
When AA uses the phrase "An attitude of gratitude" they often mean "practicing gratitude". This means that you should be grateful for everything as part of your life and consistently recognize and be aware of the good things that happen to you, no matter how small. This attitude will put you in the right mindset to enjoy your life drug and alcohol free, which will help you in your recovery.
Contact us today at 12 South Recovery to speak with one of our experienced admissions advisors. Call 866-839-6876 anytime for yourself or a loved one.