Anyone who is either suffering from an opioid use disorder or who has a family member who is will have heard of Naloxone, a drug which is increasingly popular for use in treating both opiate addiction and overdose. The drug is often available freely or at a very low cost to anyone with a prescription (although a prescription is not always necessary) and can be requested in many pharmacies, at hospitals, and through manufacturers and brands such as Narcan.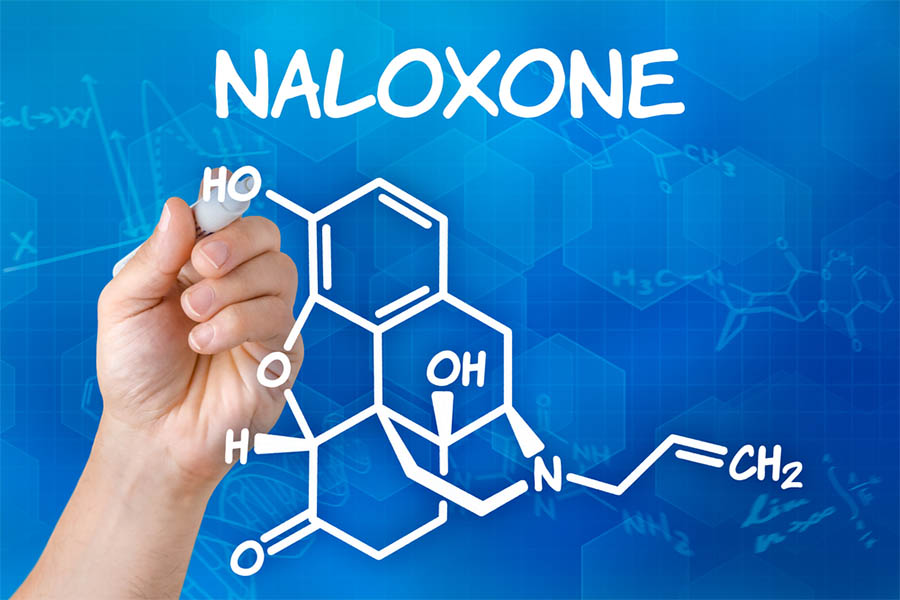 If you or a loved one is suffering from an opiate use disorder, you've likely been offered Naloxone, either as a measure to prevent overdose or as part of treatment. Understanding what Naloxone is, how it works, and why you would want to use it will give you the opportunity to make an informed choice about the drug, and to understand why it's important to have and use.
What is Naloxone?
Naloxone is a chemical compound known as Naloxone Hydrochloride and sold as Naloxone under brand names including Narcan and Evzio. The drug was first patented in 1961 by Daiichi Sankyo, a Japanese pharmaceutical company, and was approved for medical use in 1971 and has remained in use since. Naloxone prevents opioid overdose and can be used to prevent relapse because it functions as an opioid antagonist. This means that it prevents opioid drugs from binding with opioid receptors in the brain and can force opioids to release a bind once in the system. Naloxone was approved by the FDA for use in treating overdose and for reducing respiratory depression in opioid overdose in 2015, and has since become standard across most of the United States.
Why Use Naloxone?
The bottom line is that Naloxone can save lives. Naloxone is administered as an opioid agonist and is solely intended to stop the effect or action of opioids in the body. The drug binds with opioid receptors, forcing a reduction of opioid effects on the body. This is useful in several circumstances, namely during opioid induced respiratory depression or mental depression and during drug overdose. Naloxone is also used to prevent relapse and to prevent the abuse of maintenance medication for opiate addiction treatment.
Drug Overdose – The World Health Organization (WHO) names Naloxone as the safest and most effective drug in its class for stopping or reducing the symptoms of an opiate overdose. Here, the drug's immediate binding to opiate receptors in the brain can slow or stop an overdose, which can restore natural respiratory function. This is life-saving to individuals in a drug-induced depression. Naloxone can also reduce the severity of an overdose by preventing seizures, muscle spasms, and decreased consciousness, often within 5 minutes of administration.
Preventing Relapse – Naloxone is increasingly popular as a preventive measure for opioid abuse. Here, individuals are given a dose of the drug, typically in an oral, nasal, or slow-release form in combination with therapy and treatment. Naloxone is also often combined with maintenance drugs such as methadone to prevent abuse. When someone is using Naloxone, they cannot abuse opioids for the high. Instead, the body will often go into immediate and sometimes severe withdrawal, causing cold and flu symptoms, and in heavily addicted users, seizures and muscle spasms. For this reason, medical professionals highly recommend that individuals go through a full detox program and treatment before using Naloxone as anything but a life-saving measure.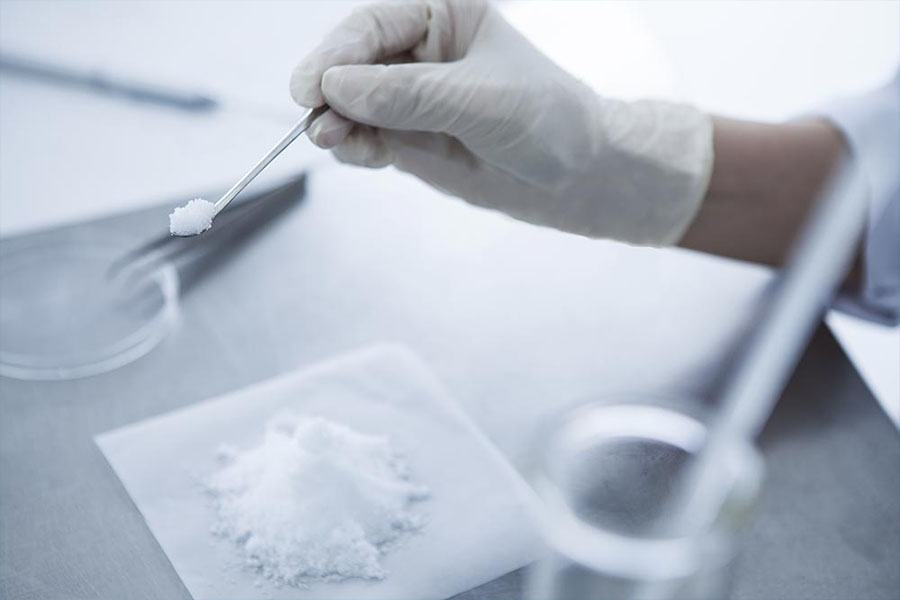 Is Naloxone Safe to Use?
While many people consider Naloxone and other maintenance drugs as negative, Naloxone is remarkably safe and effective. For example, Naloxone is not addictive. While users can become chemically tolerant to it, they likely do not notice, as Naloxone offers no visible effects. At the same time, it works to prevent mental dependence on opioids by preventing the feeling of euphoria associated with opioid abuse.
Naloxone also has no risk of overdose. However, when used in combination with a maintenance drug such Methadone, the Methadone may cause an overdose.
Naloxone Side Effects
Naloxone is very safe for human consumption and has no known toxicity level. However, the drug does have some side effects, including a slight risk of allergy, which most hospitals and treatment centers will test for if given the time to do so.
Naloxone typically causes pain and swelling at the injection site, burning sensations, hot flashes, sweating, heart irregularities, and potentially, a sudden loss of consciousness. Most people are considerably more aware of sudden-onset withdrawal, which will occur if Naloxone is taken by an active opioid user. Here, the user will experience aches and pains, fever, diarrhea and vomiting, stomach pain, seizures, muscle spasms, and uncontrollable crying. These side effects may be dangerous, especially for heavy users.
Here, the only valid reason for a current opioid user to administer Naloxone to themselves is if they are suffering from an overdose. Otherwise, the drug may cause painful withdrawal symptoms which may require hospitalization.
What's the Difference Between Naloxone and Narcan?
Narcan is the current most popular brand name of Naloxone, which is available in most areas of the United States. Narcan is available as a nasal spray, patch, and intramuscular injection, typically in single-dose units. Narcan also works to make their products available without a prescription, especially at trauma areas and homeless shelters. In some cases, Naloxone nasal spray and injections are handed out in areas where opioid abuse is known to be prominent, with the intention of preventing overdose or slowing it so that the overdose victim can make it to a hospital.
Using Naloxone as Maintenance Therapy
Maintenance therapy is the idea that it is possible to use a less addictive and euphoria-inducing opioid to replace more harmful ones while that person is in therapy and recovery. Once that person has learned coping mechanisms and healthy behavior patterns to help them deal with their addiction, they are slowly tapered off the maintenance drug (typically methadone). This process can last anywhere from weeks to over a year depending on the individual and their progress. However, maintenance therapy typically runs a large risk of being abused, as methadone can cause euphoria if injected into the bloodstream. Combining methadone with a complete opioid agonist such as Naloxone prevents abuse, because the user can no longer get high when injecting, and will instead force withdrawal symptoms.
Here, Naloxone is typically combined with methadone at a ratio of 20:1 and then prescribed for short to long-term use.
For more information about Naloxone, or if you or a loved-one needs help for Opioid Addiction or another substance abuse issue, please contact 12 South Recovery at 866-839-6876 today. Our unique style of care combined with our evidence-based treatment philosophy has lead to incredible success rates. We strive to support and guide you during your recovery process to help you achieve your personal goals.