Recovering from a substance use disorder can be traumatic and difficult on its own but suffering from a mood disorder like depression will make it worse. While many rehab facilities offer support for co-occurring disorder or dual diagnosis, you're quite often on your own once you finish the program unless they have a significant ongoing aftercare program in place.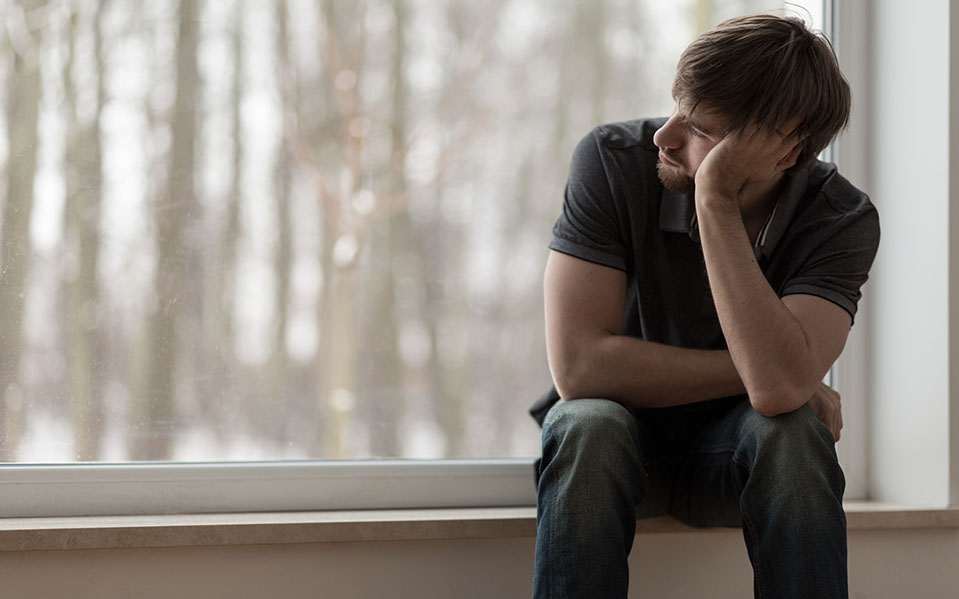 Depression is a significant mood disorder and one that will require time and energy to manage. It's important to recognize that depression is its own disorder, although symptoms of it can be caused by ceasing mood-altering drugs or those that interact with serotonin and dopamine receptors, and that you may need professional, medical help for it. However, these 7 simple ways to manage depression in recovery will get you started on the right path so you won't get overwhelmed.
1. Get Regular Exercise
Exercise is not a miracle or a cure, but it will help to slowly balance hormone and neurotransmitter production over time. Exercise boosts the mood and energy in several ways. Most prominently, it improves blood flow and oxygen levels throughout the body, causing increases in energy and therefore mood. Studies show light to moderate exercise like walking, swimming, or cycling can positively impact energy levels for hours after you complete the exercise.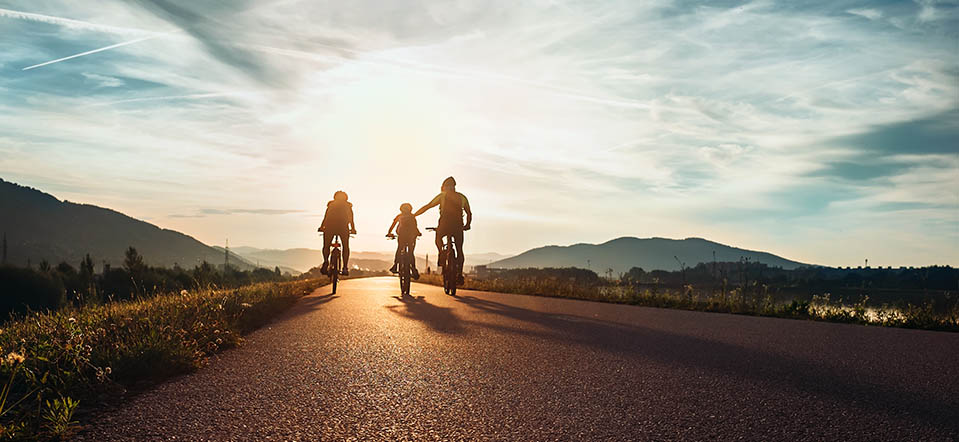 Exercise also impacts dopamine and serotonin production by impacting the reward circuit. Individuals engaging in light to moderate exercise are likely to feel satisfied, happy, and fulfilled. Over time, encouraging activities that promote dopamine and serotonin production will work to balance out levels in the brain, potentially undoing the damage caused by long-term drug or alcohol abuse.
Finally, exercise affects hormone production (like adrenal) throughout the body, which will impact mood and energy.
How much exercise should you get? 30-60 minutes of light to moderate exercise, 4-5 days a week is typically enough.
2. Eat Well
Substance abuse and nutritional deficiency are very strongly linked. Conversely, proper nutrition is an important component of addiction recovery. Nutritional deficiency is also strongly linked to depression and other mood disorders. While you may suffer from clinical depression, the nutritional deficiencies that often result from long-term substance abuse will likely exacerbate the problem.
Why? Drug and alcohol abuse often encourage poor food and drink choices, actively prevents the stomach from digesting and utilizing nutrition, and likely damages the gastrointestinal tract, preventing proper nutritional absorption. The result can include low mood, low energy, lethargy, and many other symptoms which mimic or worsen depression.
While you won't be able to solve nutritional-related problems overnight, especially if gastrointestinal inflammation is a problem, you can improve your diet and increase long-term nutritional health. In fact, studies show that nutrition education positively impacts substance abuse treatment programs, simply because individuals have the tools to make themselves feel better over the long-term.
3. Seek Counseling
No one should have to deal with the complex emotional problems stemming from depression on their own, let alone when those emotions are exacerbated and further complicated by recovery. A counselor will be able to help you manage emotions, find and set coping mechanisms, work through specific problems, and seek further care.
Your counselor should be very familiar with recovery rather than being depression-specific, so you will ideally seek out someone offering support for dual-diagnosis patients.
4. Balance Your Social Life
Most people need a mix of social interaction, alone-time, and productivity to be happy. Social interactions give us the positive reward of interacting with other people, which can help you to stay happy. However, it's important not to overdo it, not to rely on social networks, and not to fall back into habits of partying.
Here, it can be important to divide your friends. For example, if you create a social support network of friends, family, and sober buddies you completely trust, you know you can rely on them when you're experiencing cravings. You can also create friend circles of people who do things with you just for fun, like sports, games, or so on.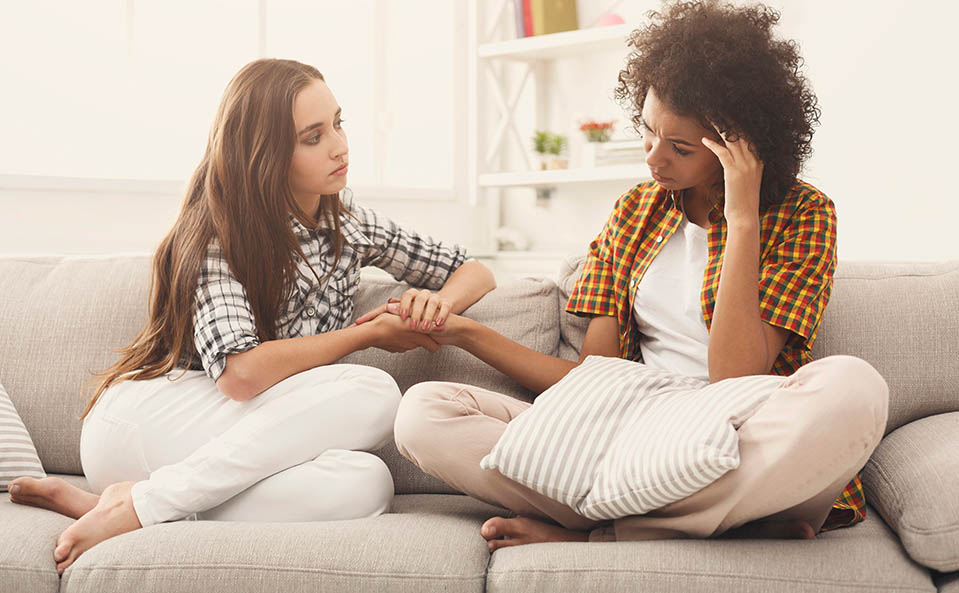 It's also important to understand your limits, when you need support, and when you need to relax. Different people having varying social needs, and yours may be fulfilled with a few interactions every now and then while someone else may need multiple times a week to reach the same level of satisfaction.
5. Use Stress Management
Stress and addiction are known to be closely linked. Stress management tools are an important way to boost your mood, improve your coping mechanisms, and manage depression, especially if your depression overlaps with anxiety in any way. Most rehab programs offer some form of stress management, but it may be helpful to seek out further training and to create an ongoing stress-management practice. Tools such as yoga, meditation, mindfulness-based treatment for addiction, CBT (and other behavioral therapies, journaling, and so on are all extremely helpful in encouraging individuals to recognize and manage stress. In fact, even talking to others about stressful events can help with stress management.
In most cases, there are two aspects of stress management: how you see stressful events and how you manage your exposure to stressful events. For example, if you are frequently stuck in traffic, it would be in your best interest to learn how to manage that event without being stressed by it. You could also work to find other routes to work or take an alternative form of transport such as public transport or a bicycle to eliminate the stress. This double approach of managing your response and eliminating or altering the problem where necessary is a good approach to many forms of stress, because you can often reduce stress in situations by managing them.
6. Talk to Your Doctor
Depression is a major disorder and it is not one you should be dealing with alone. Talk to your doctor to discuss your options, your illness, and your treatment. Depending on the extent of your addiction, your doctor may prescribe medication to help you manage it, may recommend you further treatment, or help you manage signs and symptoms so that you have someone else to be accountable to.
Most importantly, your doctor can give you personalized and tailored advice from a medical perspective. If you're already working with a doctor from your rehabilitation facility, you may be able to ask for their advice and possibly combine it with advice from your personal doctor.
7. Go to Therapy
Therapy such as Cognitive Behavioral Therapy (CBT) is considered one of the most prominent treatment options for depression and for substance dependence disorders. Seeking out continued and ongoing treatment for your dual-diagnosis disorder will help you to manage your recovery and depression, so that you can continue to learn without relapsing. Addition is complex and your behaviors, attitude, and emotions will continue to change and contribute to it. Ongoing therapy will help you to manage this, so you have the tools to be happy and healthy, even throughout depression.
Depression is a complicated and multi-faceted problem and it is not something you can solve overnight. However, you can manage it, often using the same tactics that help you manage cravings and recovery. At the same time, it's important that you seek out help, build a support network, and continue to go to counseling and therapy. Individuals with depression and anxiety have a higher risk of relapse than those with no dual-diagnosis, substance abuse exacerbates long-term symptoms of depression, and you will experience cravings. Having people and support networks in place to catch you before or in case you fall can be essential to ensuring your continued recovery.
At 12 South Recovery, we aim to help restore balance to every area of life – treating the mind, body and spirit so our clients are able to find lasting recovery from drug and alcohol addiction, and other co-occurring disorders. Our unique, evidence-based Treatment Programs aim to address both addiction and the underlying causes.

Contact 12 South Recovery at 866-839-6876 today.