Recovery from addiction is a beautiful, wonderful thing. The people you meet along the way, the struggles you can overcome and the lessons learned all provide a greater understanding of oneself and the things that are important in life. When a person is no longer trapped in their addiction, it becomes easier to have a clear perspective on helping yourself, helping others and creating positive momentum and moments.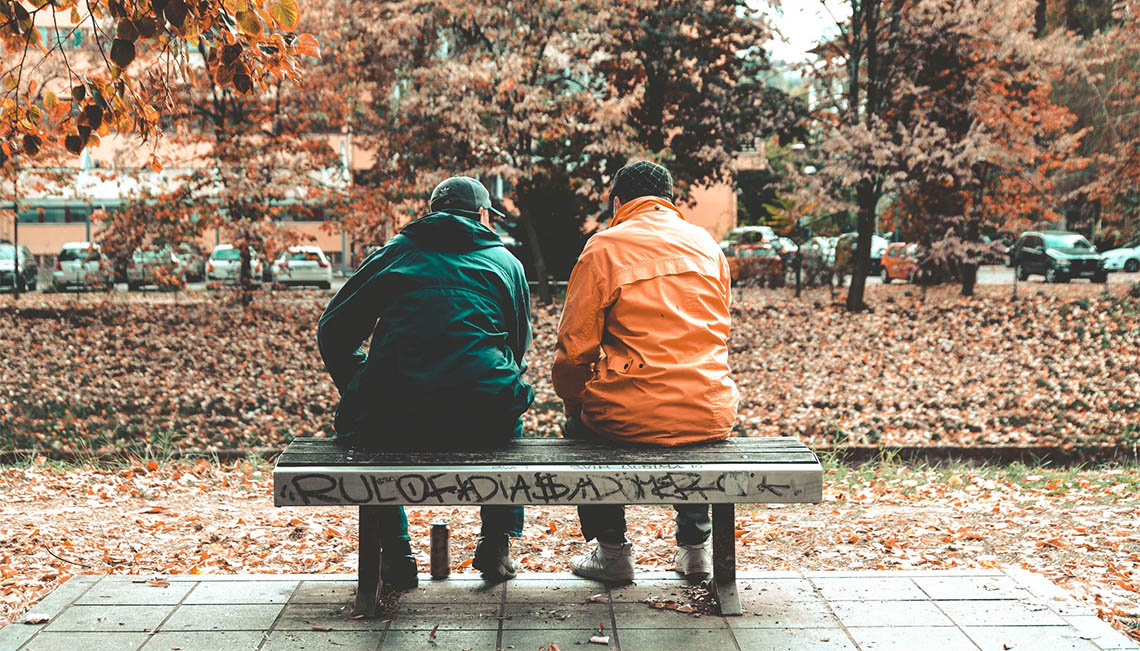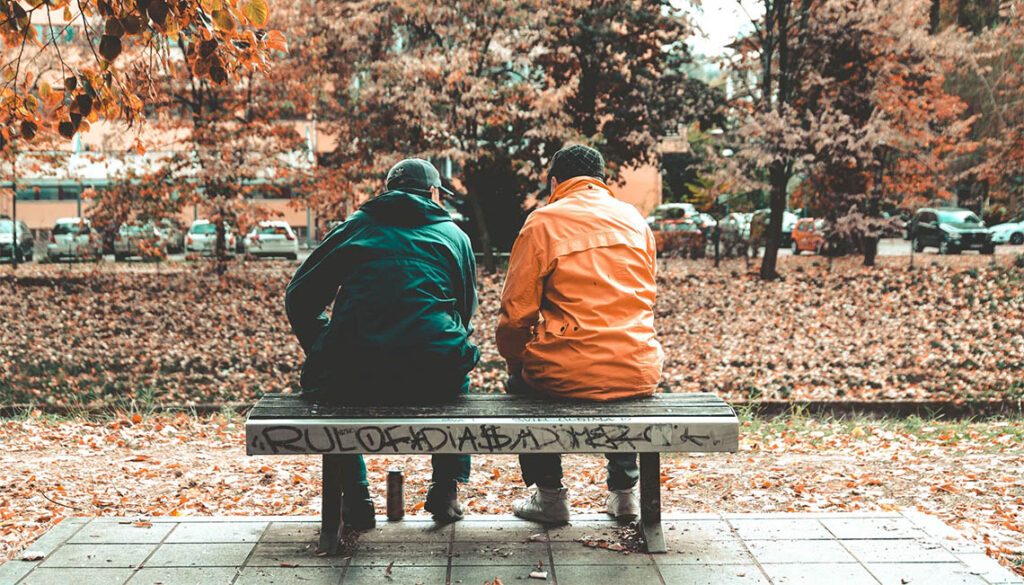 There is importance in giving back to others, especially when in recovery. Giving back to others – either those who are in recovery and even those who are not – can greatly impact and benefit others as well as yourself.
Giving to Others Feels Amazing
During the holidays, the idea of giving back to others may seem a bit a more popular than during other times of the year. However, giving back to others year-round is still important. Focusing your energy on helping someone else (whether through a small favor, gift or even just being there for another person) allows you to forget about your own struggles, while making someone else's day, giving you an opportunity to feel helpful. Giving back not only feels good, but it impacts someone else, and can truly benefit your relationships too.
It Can Help Keep You in Recovery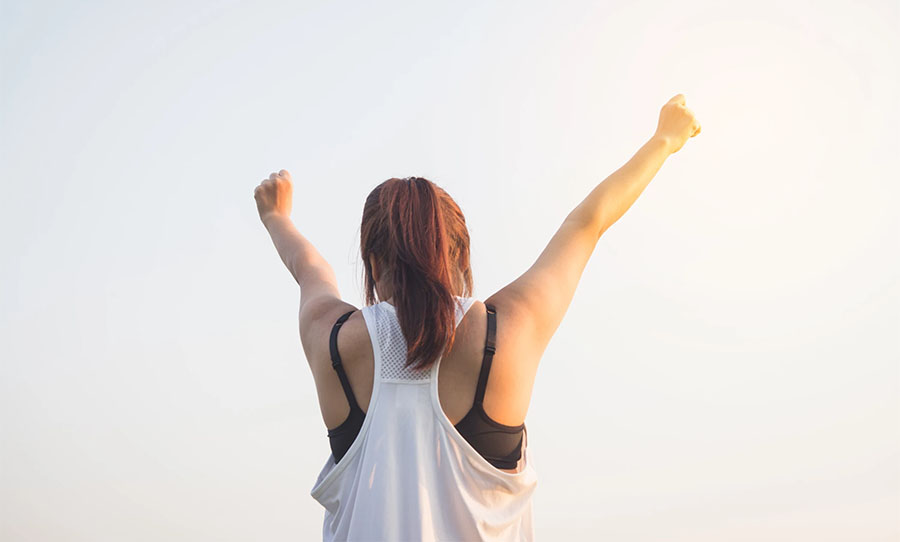 Think back to your first days in recovery: did someone offer you a helping hand? Did you meet a trusted friend? What has your sponsor done for you? Believe it or not, those people were utilizing giving back to others in recovery. By doing the same thing, you can encourage someone who is new to recovery to keep pushing onward. In fact, you can make a meaningful impact. Giving back not only feels amazing, but it keeps you in the space of recovery, ultimately strengthening your own journey.
What Does Giving Back Look Like?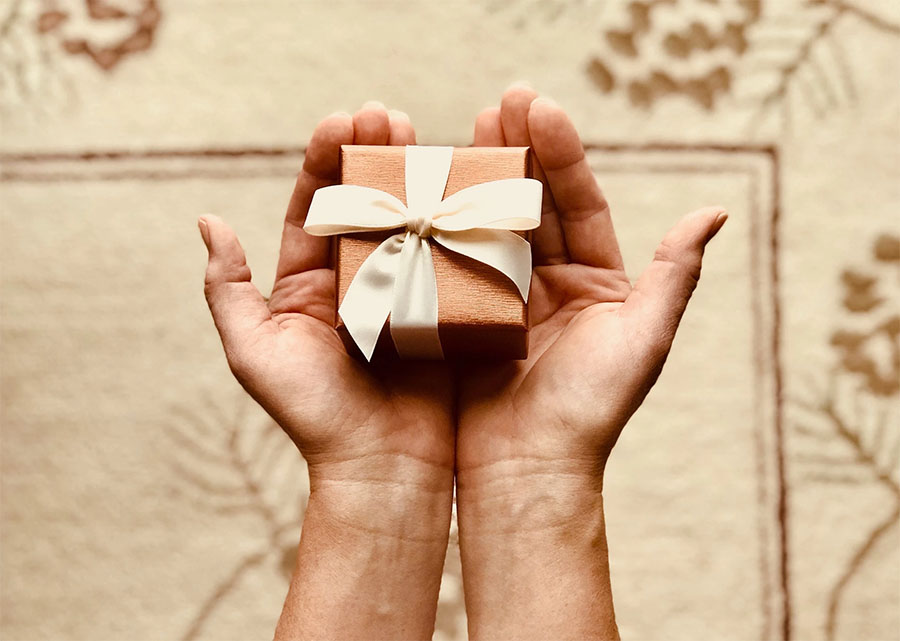 You may be wanting to give back, but you're unsure of how to go about it. Giving back to others does not necessarily mean donating money – although it can be in the form of that – it can also mean doing things such as: being a friend, sponsoring another person, donating or volunteering your time to helping others, hosting an event to benefit recovery, etc. There are many ways to give back and support the community of recovery. What will you do?
How 12 South Recovery Has Given Back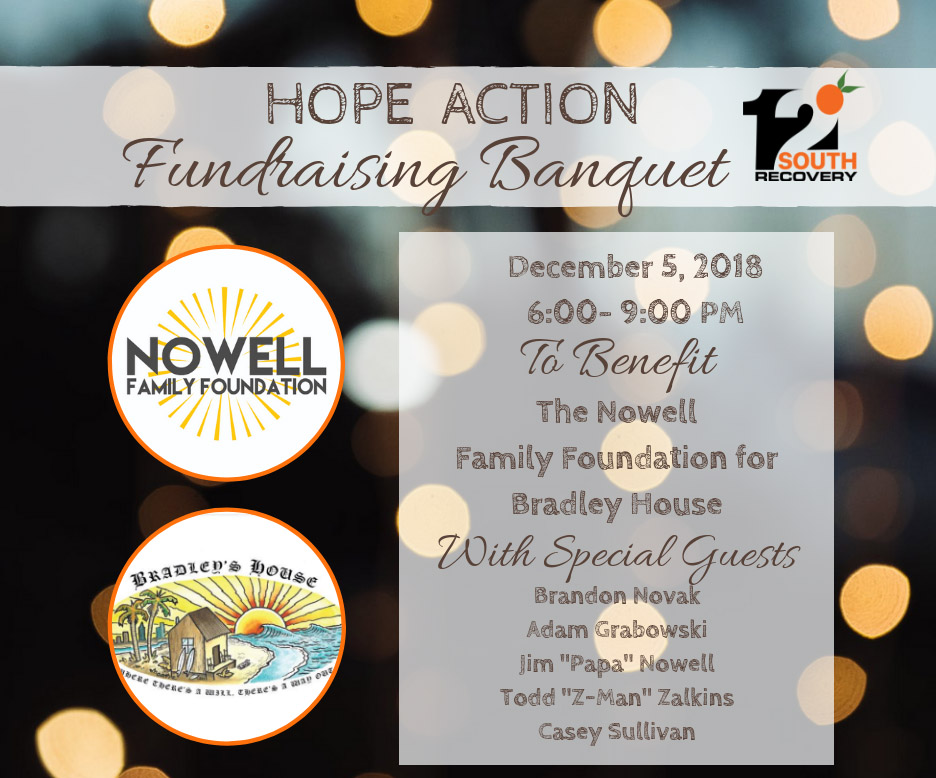 In response to the need to give back to those in recovery, 12 South Recovery hosted the first annual Hope Action Fundraising Banquet to benefit The Nowell Family Foundation for Bradley's House on December 5, 2018. The event featured speakers such as Brandon Novak, comedian Adam GrabowskI, Papa Nowell, Sublime tribute band's Casey Sullivan and Todd "Z-Man" Zalkins.
12 South Recovery Founder and CEO, Joshua Stickel. spoke at the event. Watch his video, below.
Brandon Novak shared his experience in recovery. Watch below, here.
Award-winning comedian, Adam Grabowski, also entertained at the fundraising event:
Are you or a loved one suffering from addiction? At 12 South Recovery, we aim to help restore balance to every area of life – treating the mind, body and spirit so our clients are able to find lasting recovery from addiction and mental health disorders.

Contact 12 South Recovery at 866-839-6876 today.