Whether you've been sober for a few months or even a year, planning your first vacation after rehab can be intimidating. Most people can learn relatively quickly to navigate parties and social events sober, but a vacation is something different. If you've struggled with drug and alcohol abuse for a long time, you've likely spent most of your previous vacations more or less completely out of it. Facing the prospect of a completely sober vacation, especially if your friends and family aren't joining you in sobriety can be scary. Can you manage to maintain your recovery during vacation? Will you experience cravings and give in? Will you miss being drunk or high on your vacation? Will it even be a vacation?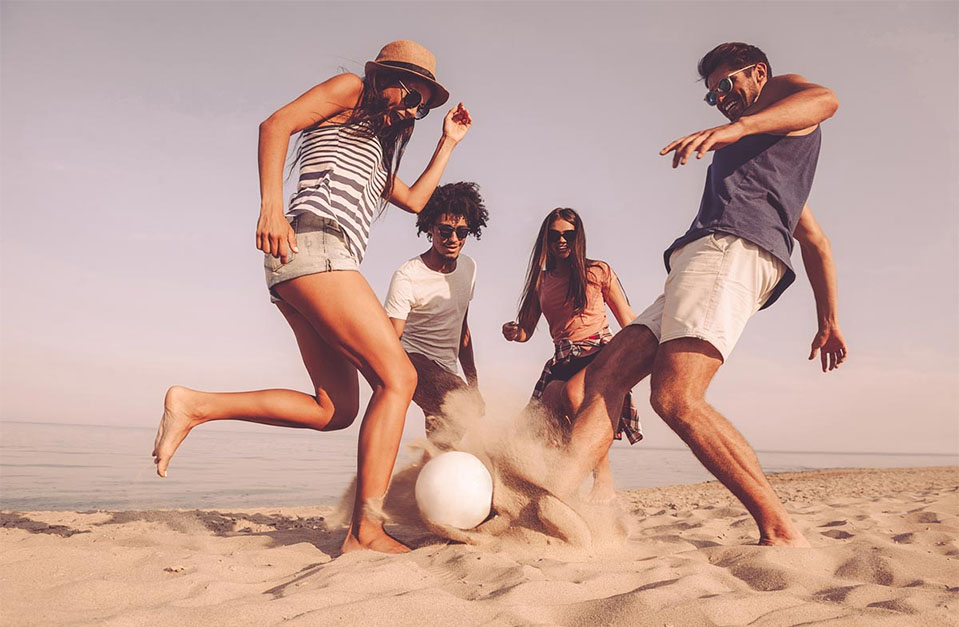 If you're plagued with doubts, you aren't alone. However, you can take steps to plan for a sober summer vacation so that you have fun and maintain your recovery. Staying sober on summer vacation doesn't have to mean being left out, alone, and boring. Instead, you can plan in a range of activities and things to do without alcohol. Most importantly, you can enjoy yourself and, without alcohol, actually remember and cherish your vacation for years after.
Plan Your Coping Mechanisms
Any vacation will likely put you in the middle of a lot of other people on vacation. They will likely be drinking, they will likely expect people socializing with them to join in on drinking, and you will be offered alcohol. If you're traveling with non-sober friends or family, you may also have to deal with them drinking without you. You will be exposed to triggers, you will crave alcohol, and you will have plenty of opportunity to slip up.
Taking this into account should be the first step of planning your sober vacation. How will you deal with your friends or family drinking? What will you do if you're alone on vacation and want to have fun and there's a store selling alcohol? How will you say no when asked if you want to drink? Most people benefit from writing out a list of possible triggers or situations in which you will want to drink and then plan responses. For example, you could plan how to say no to someone asking if you want to drink. "No thank you, I'm not drinking today." You would then want to practice saying your response aloud. You also want to have plans in place for when you're alone and experiencing cravings. You might want to have your sober buddy on call, you might want to look up local self-help or sobriety groups, or you might want to have friends or family you can talk to or lean on, but you want to ensure that you have plans in place to cope with cravings as they arise.
Look Up Local Sobriety Groups
You might not want to spend time on your summer vacation attending sobriety meetings, but you may need to. Most major city destinations will have local 12-step groups like AA or NA with phone numbers to call or websites. Alternative sobriety groups like SMART recovery or others are often available as well, and you can look them up, get in touch in advance, and join guest meetings. You'll likely spend a few hours here, get to meet new people, and will make local connections you can turn to if you're experiencing cravings. This will help you to stay sober.
Don't Travel Just Anywhere
While a non-sober person can travel just about anywhere and expect to have a good time, you need to carefully consider your destination if you want to stay clan and sober. If you were to vacation to Ibiza or a beach in Cancun, you might quickly find that nearly everyone is drinking for most of the day, you're surrounded by people who are drunk and simply not interesting, and alcohol will be everywhere.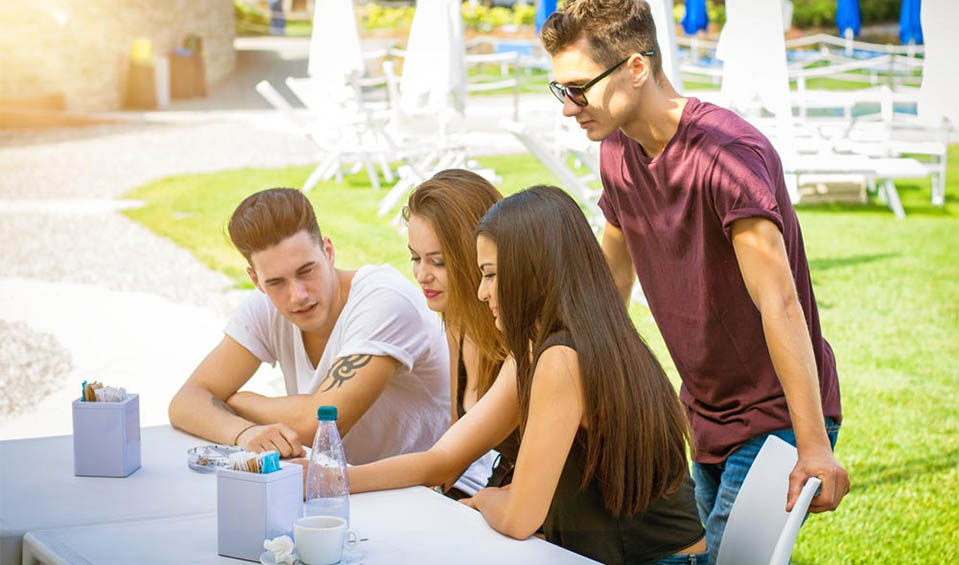 Choosing your location means looking for places that have plenty to do without drinking. What do you enjoy? Hiking? Museums? Art? Culture? Surfing? Choose locations that offer plenty to do without drinking. Here, your best bet is to avoid venues that primarily function as a retreat or that don't offer much to do, such as retreats, cruises, and similar.
Plan Your Activities
Even if you're going to a location with plenty to do, you want to make sure you have a rough itinerary planned. Your primary objective should be to have enough to do that you won't be bored without feeling stressed or tired. If you don't plan activities and things to do, you might end up bored with nothing to do. This will increase the chances of slipping up and having a drink, because HALT (Hungry, Angry, Lonely, Tired) includes boredom.
Taking Care of Yourself on Vacation
It's easy to go on vacation and plan to sleep in and binge on pizza every day but, chances are, this will be bad for your sobriety. A healthy diet and regular exercise will help you to maintain your mood and your energy levels, so you can stay sober. However, you don't have to go all out. Planning in 30 or more minutes of light exercise like walking is more than enough to maintain your exercise routine and more so if you're also participating in activities such as cycling, swimming, or surfing while out. You also want to watch your food intake, taking at least some time to eat a balanced meal during the day and working to avoid sugar crashes. How can you balance food with relaxing and enjoying your vacation? Try planning in a healthy breakfast and then have whatever you want for lunch and dinner, providing it's not all sugar.
Planning for Sobriety with Others
If you're not traveling with a sober group, you will have to talk to them and plan to be sober around them. If you are traveling with a sober group, your summer vacation will likely be a lot easier. If you're traveling alone, you want to be mindful of the people you come into contact with, how you communicate to them, and where you go with them. The two most important considerations are discussing your sobriety and planning sober activities.
While it might seem easy to say, "I'm sober", most people find it extremely difficult. That's natural considering we live in a culture built around social drinking. If you're going with friends and family, you can normally just explain the situation in full or offer a quick reminder that you're sober and intend to stay that way. If you're traveling with or around strangers, it can be much more difficult to reveal that you're recovering from an alcohol use disorder. Consider writing out what you want to say in a few sentences, practicing them, and then remembering them.
Sometimes you can just say "I'm not drinking today" or "I don't use drugs," and that will be enough. If pushed, in most cases, a quick, "I can't drink because I'm a recovering alcoholic" will get most people to stop offering you alcohol. You should also consider adding information about coping, about cravings, and about why it's a good idea that you mostly stay away from alcohol, because you are sick even if you are in recovery.
Planning or at least discussing sober activities with your group is an important second step, because it allows you and them to set expectations for the vacation, so that everyone can be happy.
Your summer vacation can be every bit or more fun and enjoyable as any vacation you took when struggling with alcohol abuse. Most importantly, you can enjoy this vacation for people, places, culture, and experiences instead of more of what you did at home. And, when you do go home, you'll have all the memories of time well spent. Enjoy your summer vacation.
At 12 South Recovery, we aim to help restore balance to every area of life – treating the mind, body and spirit so our clients are able to find lasting recovery from drug and alcohol addiction, and other co-occurring disorders. Our unique, evidence-based Treatment Programs aim to address both addiction and the underlying causes.

Contact 12 South Recovery at 866-839-6876 today.