Does alcohol make you depressed? It's a question many people have asked themselves upon waking up and feeling low after a night of drinking — both physically and mentally.
If you love your Saturday-night margaritas but hate how you feel the next day, it might be time to assess your drinking habits. In addition to the potential health issues and disruptions to your life, excessive drinking can negatively impact your mental health. The way alcohol affects your body and brain creates a close link between alcohol and depression.
According to research published in the journal Alcohol Research Current Reviews, psychiatric disorders like anxiety and mood disorders are common in people with alcohol use disorder (AUD). Depressive disorders are the most common psychiatric disorders among people with AUD, with an estimated 10% to 15% of people being affected by a major depressive disorder in their lifetimes. Major depressive disorder is also the most common co-occurring psychiatric disorder among people with an alcohol addiction.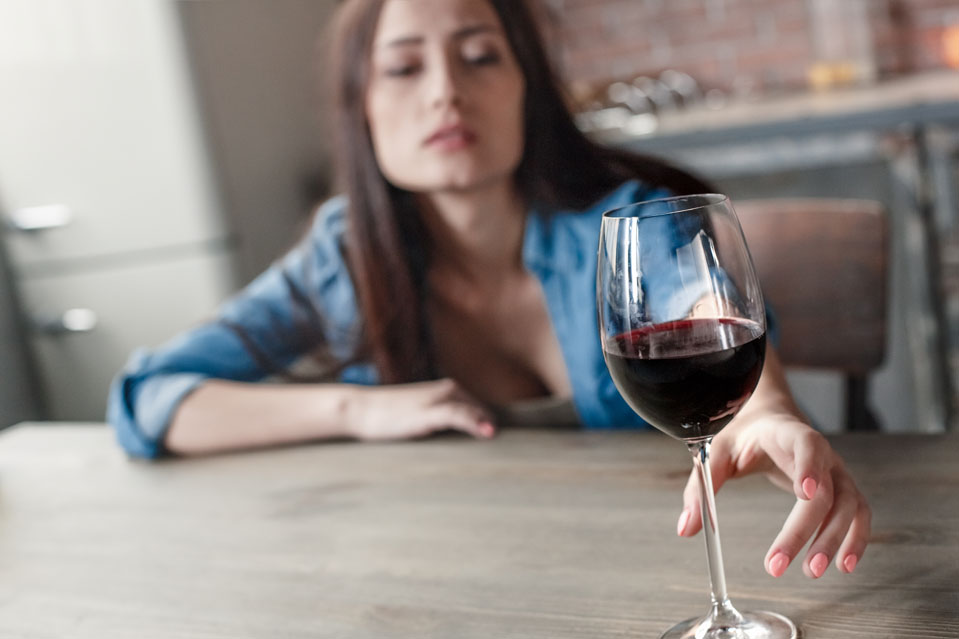 The Link Between Alcohol and Mental Health
If you think alcohol makes you depressed, you have good reason to think so. Alcohol is a depressant, even if at first it doesn't seem so. 
Drinking initially activates the brain's reward system and releases dopamine with a subsequent feel-good, stimulating effect. You may, in turn, continue drinking more alcohol, believing you'll get more of a good thing.
In reality, though, alcohol interferes with the release of neurotransmitters like serotonin and norepinephrine, which are linked to mood regulation. With continued drinking, the dip in the levels of these critical chemical messengers can impact your speech, coordination, energy, and mood. Following a night of heavy drinking, the deficit of these chemicals can make you feel anxious or depressed.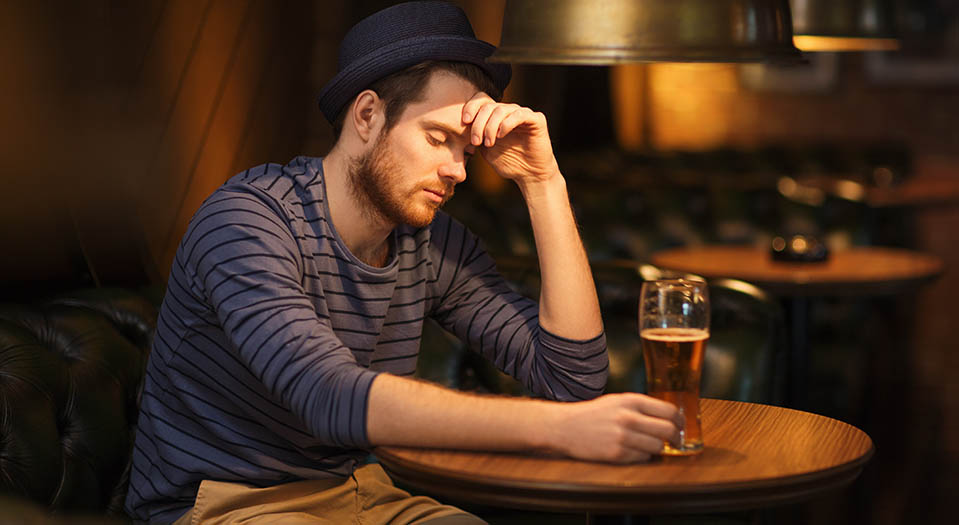 Does Alcohol Make Depression Worse?
There can be many different negative mental and physical consequences of drinking alcohol. In effect, the physical symptoms are closely linked with depressive or anxious feelings you might experience.
Drinking can also worsen feelings of stress, intensifying anxiety, especially for those who already have anxious feelings. If you're drinking to try to cope with mental health issues, alcohol can make matters worse.
Although you might be able to temporarily numb any difficult emotions and get to sleep faster by drinking alcohol, the effects are just that: temporary. As alcohol exits the body, the effects on brain chemistry can cause or worsen symptoms of anxiety, depression and even panic attacks, even if you've never experienced these issues before.
You will also not get the same quality of sleep and are more likely to have interrupted sleep after binging on alcohol. With poor-quality sleep, your body and mind will not get an opportunity to fully restore and prepare for another day ahead, leaving you feeling drowsy and irritable.
Worse still, you'll probably wake up with a hangover, where you may experience a headache, light sensitivity and dehydration. More severe hangovers may include trembling, nausea or vomiting, and overall body fatigue. None of these physical symptoms contribute to your mental health and positive state of mind.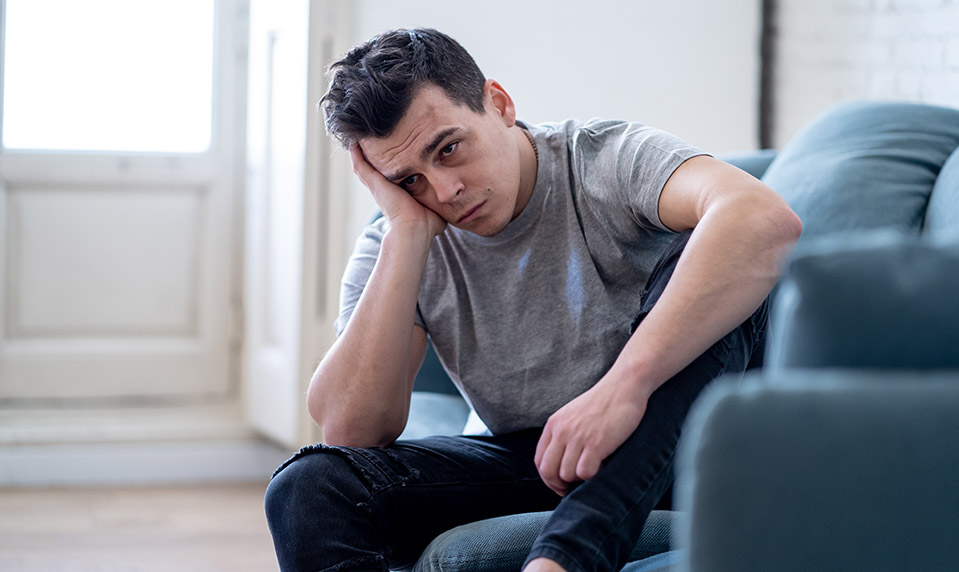 Alcohol Messes With Your Emotions
The more the drinks flow, the more likely you are to experience a range of emotions. While some people might laugh or feel happy when they first start drinking, over time and with continued alcohol consumption, it's likely that alcohol will intensify any feelings of anger or sadness.
After drinking heavily, you might also feel a sort of "brain fog" where you feel like you're not thinking clearly or able to focus. Eventually, your mental health, friendships, job and family relationships may all suffer with heavy alcohol use. Indeed, heavy drinking can become a vicious cycle as you drink more to try to drown any negative feelings and chase another boost of dopamine — only to experience the lowest of lows again and again.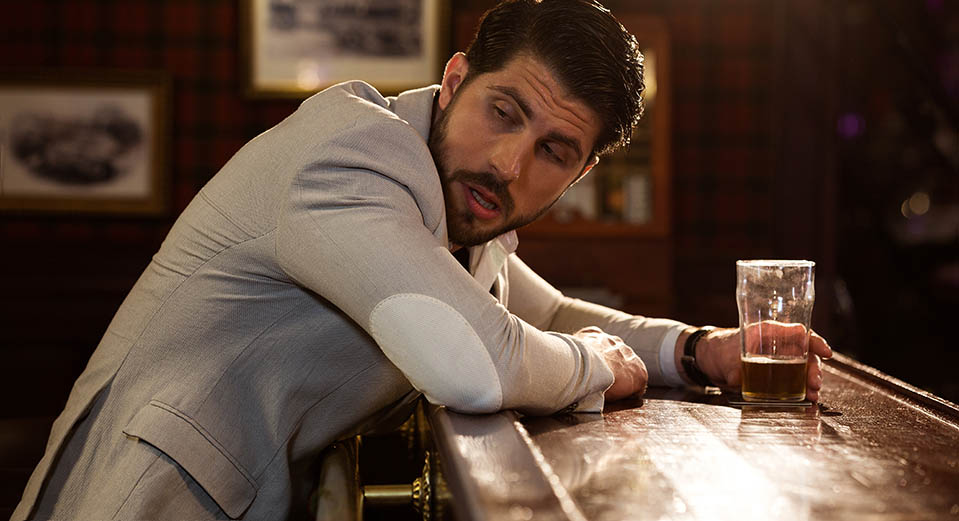 Alcohol Doesn't Provide a Healthy Coping Mechanism
As discussed above, alcohol does not allow you to appropriately cope with depression, stress and anxiety, given the negative effects on your brain chemistry. It also may prevent you from seeking the help you need to manage mental health issues. Your symptoms could continue to worsen and lead to life-threatening consequences.
To address co-occurring alcohol use disorder and depression, our expert therapists customize programs for each individual. You may need a combination of detox and therapy to rid your body of its dependence on alcohol while teaching you healthy coping mechanisms.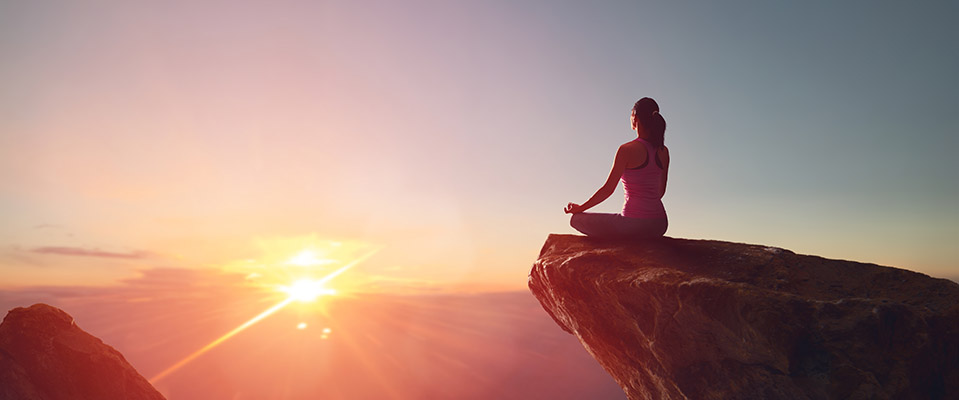 You can also take steps on your own toward greater mental health. If you had a night of heavy drinking, there are several things you can do to feel better right away:
Don't beat yourself up. You can't change the past, but you can let it go and focus on seeking out better coping strategies in the future.
Hydrate. Drink plenty of water with electrolytes to replenish lost fluids. You'll be in a better position to tackle mental health challenges if you feel your physical best.
Move your body. Take a walk in nature, or do some restorative yoga. Get a little sunshine to trigger the release of serotonin and improve your mood.
Try a new hobby when you feel up to it. Try gardening, cooking, reading or doing puzzles to occupy your time with mentally stimulating activities that take alcohol out of the equation.
Does You Or Your Loved One Need Help With Alcohol Addiction?
At 12 South Recovery, we have experts who can help you identify the appropriate path of treatment, including for those who have co-occurring disorders.
If you're experiencing thoughts of self-harm or suicide, call the National Suicide Prevention Lifeline at 1-800-273-TALK (1-800-273-8255) or use its webchat at suicidepreventionlifeline.org/chat.
Follow the links below to learn more about getting help for alcohol addiction at 12 South Recovery.