ADOLESCENT

TREATMENT

Adolescent Mental Health Treatment

Millions of teens and adolescents struggle with mental health problems. Research shows that 1 in 5 teens struggles with mental health problems, and most remain undiagnosed or even detected. Yet, suicide is one of the leading causes of death in adolescents aged 14-19. This tragedy can be averted by recognizing the deeper, underlying problems. If your child or loved one is struggling with mental health issues, getting them help now will ensure they can grow into adulthood with the tools to live a healthy life. The team at 12 South Recovery in Orange County, California is here to ensure that help is available.

Our team is comprised of certified and licensed medical experts, therapists, and counselors, dedicated to providing quality of care, confidentiality, and compassion. We're dedicated to providing the comprehensive care teens and adolescents need to recover to the fullest possible extent, with holistic treatment to help each individual through their unique problems. And, our program offers a full range of family treatment, reintegration, and aftercare to ensure our patients have everything they need to get back to their life.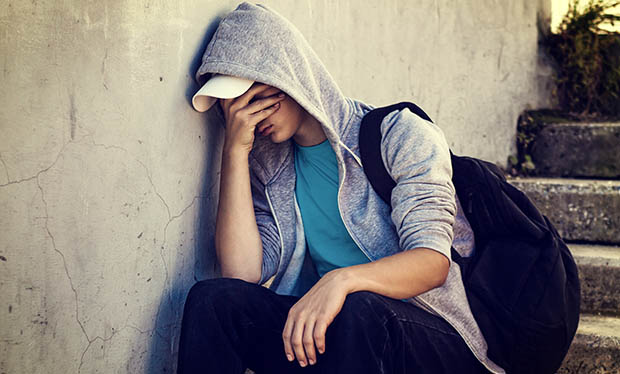 TEENS AND
MENTAL HEALTH
Adolescents struggle with more pressure, more work, and more mental health problems than ever before.
Over the last few decades, school workloads have gone up as high as 3 hours per night for private schools, and kids face new and intense pressure from social media. As a result, even teens not facing extra factors such as socio-economic stress, bullying, or mental health disorders can feel pressured and may have poorer mental health. And, for many, family, genetics, epigenetics, home situation, and physical health can result in poor mental health, substance abuse, and substance use dependence. Many also go through trauma, whether accidents, family separation, bullying, or natural disasters, which can greatly scar the psyche and result in PTSD and trauma-related disorders.
According to the World Health Organization, nearly half of all mental illnesses start before the age of 14, and most cases remain undetected and undiagnosed, that is, until they majorly impact life and health. The same survey revealed that 30-40% of all childhood mental illnesses become lifelong problems, especially when not treated.
RISKS OF MENTAL ILLNESSES

IN TEENS AND ADOLESCENTS

While millions of teens experience mental illnesses including depression, anxiety, schizophrenia, eating disorders, and substance use disorders, they remain untreated. This can greatly negatively impact those people now, and in the future.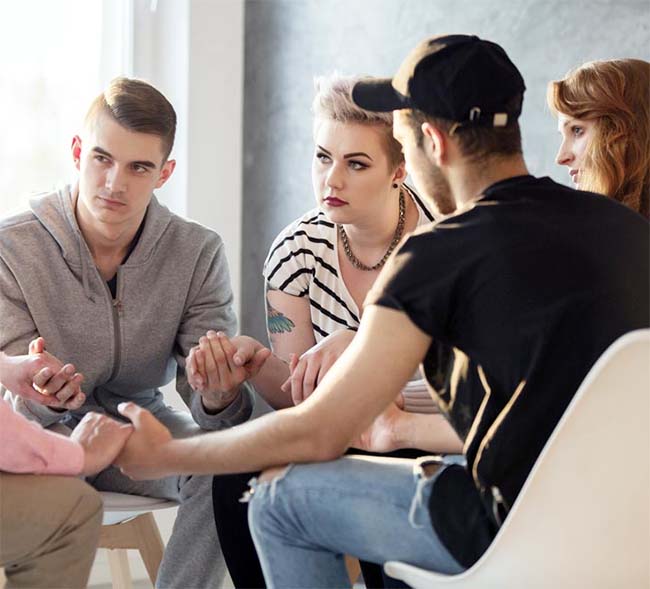 Teens are still developing, and imbalances in emotional and mental health can negatively affect brain development, increase risk-taking behaviors, and result in reduced physical health through stomach upset and lack of sleep.
Mental illnesses can further result in self-harm, starvation and food deprivation, substance use disorders, suicidal ideation, and suicide.
Getting treatment for a mental health disorder is critical, not only to allowing a teen to continue their life, to focus on learning and education that build the foundation of their future, but also to ensure that mental health problems don't result in physical health problems or death. Getting help is about quality of life now, and in the future.
DUAL DIAGNOSIS

IN TEENS AND ADOLESCENTS

Dual diagnosis, or instances where adolescents are diagnosed with both a mental health disorder and a substance use disorder, is incredibly common.

The World Health Organization identifies that some 13.8% of all teens binge drink, the Monitoring the Future Study shows that 13% of all American teens use drugs, and some 7% of adolescents meet DSMIV criteria for a substance use disorder. SAHMSA reports that 1 in 4 adolescents with a severe mental illness also suffer from a substance use disorder.

Substance use can cause further harm to teens, directly causing physical and mental health problems, preventing the creation and maintenance of healthy social relationships, and preventing teens from adapting and growing or learning for their future.

Getting help is critical. The World Health Organization and the National Institute of Drug Use and Health agree that seeking intervention and behavioral therapy can be beneficial to drug and alcohol abusing adolescents, even if they don't meet criteria for substance use dependence.
YOUR INSURANCE MAY COVER TREATMENT
Verify insurance coverage over the phone with an admissions specialist – No commitment.
MENTAL HEALTH TREATMENT AT
12 SOUTH RECOVERY
At 12 South Recovery, we understand that adolescents face unique challenges to their mental health and stability.
Our Adolescent mental health treatment program is designed to cater to those unique needs, and the personalized needs of each individual in our care. Adolescents heavily rely on their social groups, including family, friends, and school. Our program is designed around the following premises: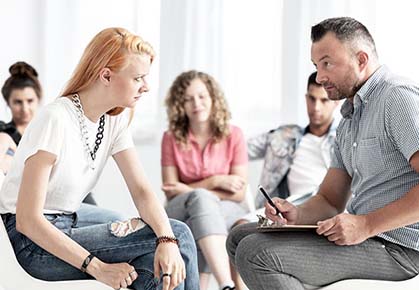 ADMISSIONS
12 South Recovery is dedicated to providing personalized care and support to teens and adolescents moving through our program.
That's why our admissions process includes a screening to determine whether we can meet your needs, what care is most appropriate, and how we can meet needs.
ANY CANDIDATE MUST:
Intake screenings assess for health, mental health, and behavioral health issues. Questions are designed to highlight the possibility of trauma, suicide risk, depression, and co-occurring disorders, and are designed to help us identify and understand what further assessments are needed during treatment.
ASSESSMENT
Following admission, 12 South Recovery will conduct a complete assessment of mental and physical health. This may include a thorough psychological assessment, lab testing of blood or urine, and follow-up testing as determined by the Diagnostic and Statistical Manual of Mental Disorders (DSM) and ASAM criteria. The result may include diagnosis, as well as the utilization of material submitted by medical professionals, family members, schools, legal guardians, probation, etc., to verify the necessity and form of treatment.
EARLY INTERVENTION
In line with recommendations offered by SAHMSA, we offer an Early Intervention program, designed to assess and counsel at-risk adolescents who appear to have mental health risks. This program offers education, coping mechanisms, and ultimately aims to reduce the effects of mental health disorders when they do appear.
TREATMENT PLAN
All patients receive a customized treatment plan, tailored to their health, mental health, environment, strengths and weaknesses, needs, skills, capabilities, and the conditions they face in environment, at home, and at school. This program will be updated throughout treatment to ensure that it remains relevant to the individual and their needs. Our goal is to leverage existing support frameworks and motivation (family, friends, goals) and strengths, while helping individuals to tackle their own fears and weaknesses.
WHAT TO EXPECT
AT 12 SOUTH RECOVERY
Our Orange County mental health treatment facility offers industry leading outpatient care.
Our youth treatment programs are built around a schedule suitable for school-age adolescents, and delivered by licensed and trained professionals. Our programs address family and community influences, home environment, behavior, and physical health to ensure a holistic treatment.
TYPES OF TREATMENT
12 South Recovery offers a highly regarded, state licensed outpatient treatment program specifically for adolescents.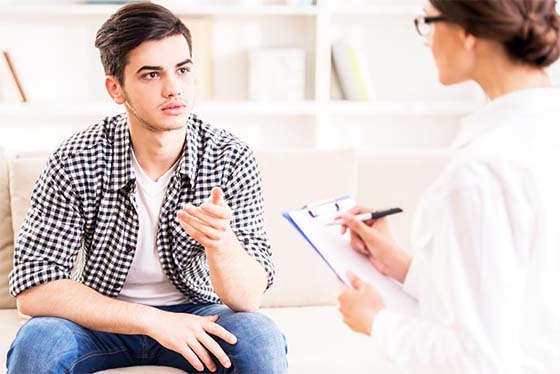 OUTPATIENT
Outpatient treatment is conducted at our facility in Orange County, but teens continue to stay in their home. Outpatient treatment provides more freedom, a lighter treatment schedule, and more room to attend school, but may be less ideal in the case where students face stress at home, extreme peer pressure or bullying at school, a substance use disorder, or a disabling mental illness.
We provide dinner to all clients, with a half-hour dinner break between groups.
COMPREHENSIVE TREATMENT

FOR MENTAL HEALTH

12 South Recovery maintains a team of licensed and caring therapists, medical doctors, and counselors.

Our comprehensive and individualized treatment programs use evidence-based therapies and techniques. We offer treatment for mental health, trauma, PTSD, anxiety, depression, borderline disorder, bipolar disorder, and others. Our adolescent program is open to ages 12-17, male and female. While our base program is not divided by gender, we strive to ensure that gender-oriented options are available when necessary. Programs last an average of 60-90 days, but are tailored to the individual and their needs.
Treatment Includes:
Every program is tailored to individual needs, updated on a weekly basis throughout treatment, and designed to provide the most comprehensive treatment possible.
ADOLESCENT
FRIENDLY
It's crucial that family be able to send adolescents to treatment knowing that their safety, privacy, and individual needs are taken care of. It's also critical that any student be able to continue attending school. We are committed to ensuring the safety and privacy of every young adult in our care.
GETTING
HELP
If your adolescent loved one is struggling with a mental illness it's critical to get help.
Adolescents are especially vulnerable to mental illness, and repercussions can be significantly greater for the developing brain and body than for an adult. 12 South Recovery offers an evidence-based program designed to meet the needs of adolescents. We're passionate about delivering that program with compassion, care, and understanding. We care about people, and our team are experienced in providing care to and helping young people to learn, develop, and to heal.
Call us at 866-839-6876 to schedule a consultation, or to learn more about our adolescent mental health treatment program.
CONTACT INFORMATION
ADDRESS
23712 Birtcher Drive,
Lake Forest, CA 92630
PHONE:
866-839-6876
EMAIL:
ADMISSIONS@12SOUTHRECOVERY.US